As the global community continues to grapple with the coronavirus (COVID-19), the Atlantic Council is open for business. Our business, meetings, and events, however, are occurring virtually. For more information, please read an update from our President and CEO.
Please join the Atlantic Council on Wednesday, July 28, from 2:00 pm to 3:00 pm (EDT) for a virtual public Cross-Strait Seminar on enhancing deterrence in the Taiwan Strait.
Cross-strait tensions have escalated to a new level in 2021. In response to Beijing's increasing cross-strait pressures, the United States has taken a number of steps to signal that its support for Taiwan remains—as US Secretary of State Antony Blinken characterized it—"rock solid." In addition to accelerating progress in the bilateral US-Taiwan relationship, the Biden administration has been working to encourage allies and partners to publicly affirm their support for cross-strait stability. Despite progress in these areas, however, it remains unclear how far the Chinese government may be willing to go to realize its goal of unification, through military or other means, in the years ahead.
Featuring
The Hon. Franklin D. Kramer
Former Assistant Secretary of Defense for International Security Affairs
Distinguished Fellow and Board Director
​​​Atlantic Council
Michael Mazarr
Senior Political Scientist
RAND Corporation
Michael Mazza
Fellow
American Enterprise Institute
Moderated by
Miyeon Oh
Director and Senior Fellow, Asia Security Initiative,
Scowcroft Center for Strategy and Security
​​​Atlantic Council
How serious is the threat of Chinese military action in the near and long term, and what steps can the Biden Administration take to enhance deterrence in the Taiwan strait? Are US strategic objectives best served by maintaining "strategic ambiguity," adopting some form of "strategic clarity," or pursuing something different altogether? What should Taiwan do to better prepare itself to face a range of Chinese threats, military or otherwise, in the years ahead? What non-military measures can the United States and Taiwan take to enhance deterrence across the Taiwan Strait, and how do recent discussions of starting negotiations for a bilateral trade agreement fit into this context? What security role can US allies and partners, both in the region and beyond, realistically play in a crisis, and how should that shape US efforts to deter Chinese military action?
This timely virtual discussion will address these and other questions facing the United States and Taiwan as they work to effectively navigate one of the greatest geopolitical flashpoints in the Indo-Pacific moving forward.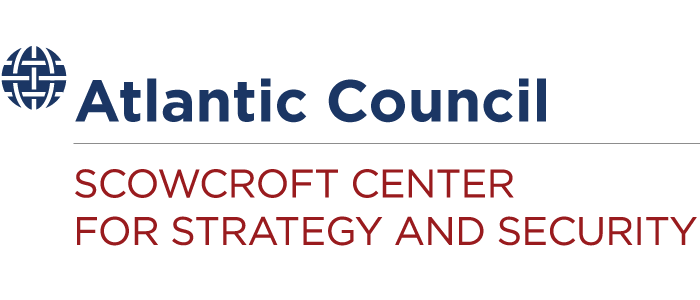 The Asia Security Initiative, housed within the Scowcroft Center for Strategy and Security, fosters a trans-Atlantic-Pacific Community with a dual analytical approach grounded in key traditional and non-traditional security issues in order to develop new strategies and policies for the United States, its allies, and its partners.