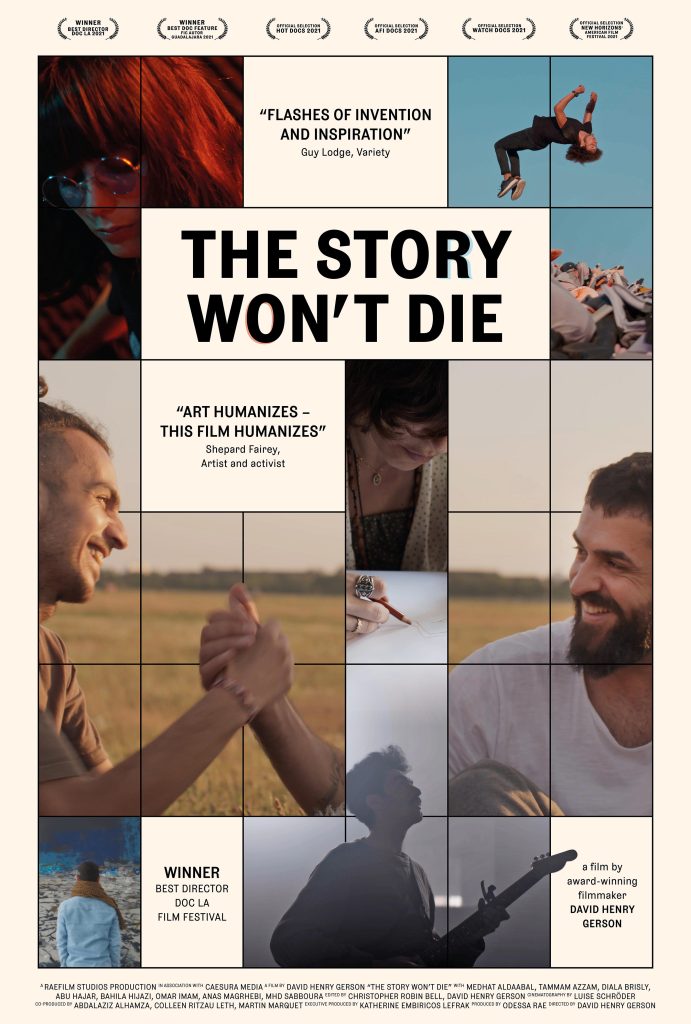 The Atlantic Council Syria Project and the Tahrir Institute for Middle East Policy (TIMEP) are pleased to invite you to a film screening and post-show discussion of The Story Won't Die on Thursday, September 29th, at 6:00pm EST at Landmark Theater's E Street Cinema in Washington, DC.
The Story Won't Die, from Award-winning filmmaker David Henry Gerson, is an inspiring, timely look at a young generation of Syrian artists who use their work to protest and process the world's largest and longest displacement of people since World War II. Produced by Sundance Award-winner Odessa Rae (Navalny).
Rapper Abu Hajar, together with other celebrated creative personalities of the Syrian uprising, a Post-Rock musician (Anas Maghrebi), members of the first all female Syrian rock band (Bahila Hijazi and Lynn Mayya), a breakdancer (Bboy Shadow) and choreographer (Medhat Aldaabal), and visual artists (Tammam Azzam, Omar Imam and Diala Brisly), use their art to rise in revolution and endure in exile in this new documentary reflecting on a battle for peace, justice and freedom of expression. It is an uplifting and humanizing look at what it means to be a refugee in today's world, and offers inspiring and hopeful vantages of a creative response to the chaos of war.
Speakers will reflect on the film's stories and purpose, the status of Syrian refugees today, and the path forward for global policy on Syria and those displaced by the conflict.
The screening will be followed by a brief discussion and audience Q&A featuring: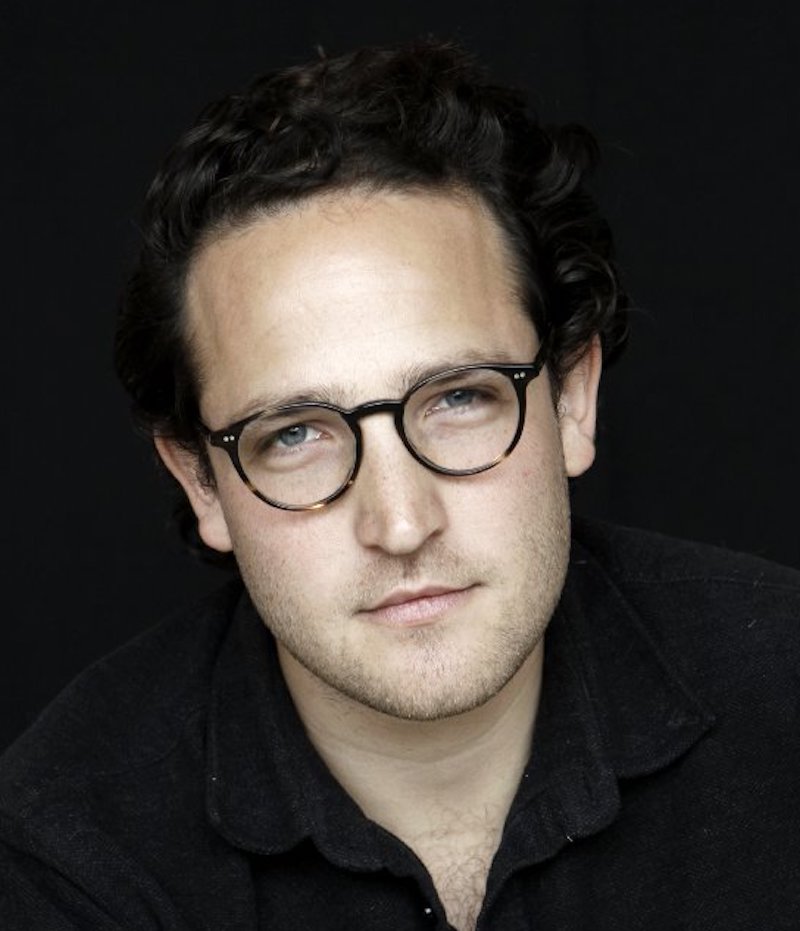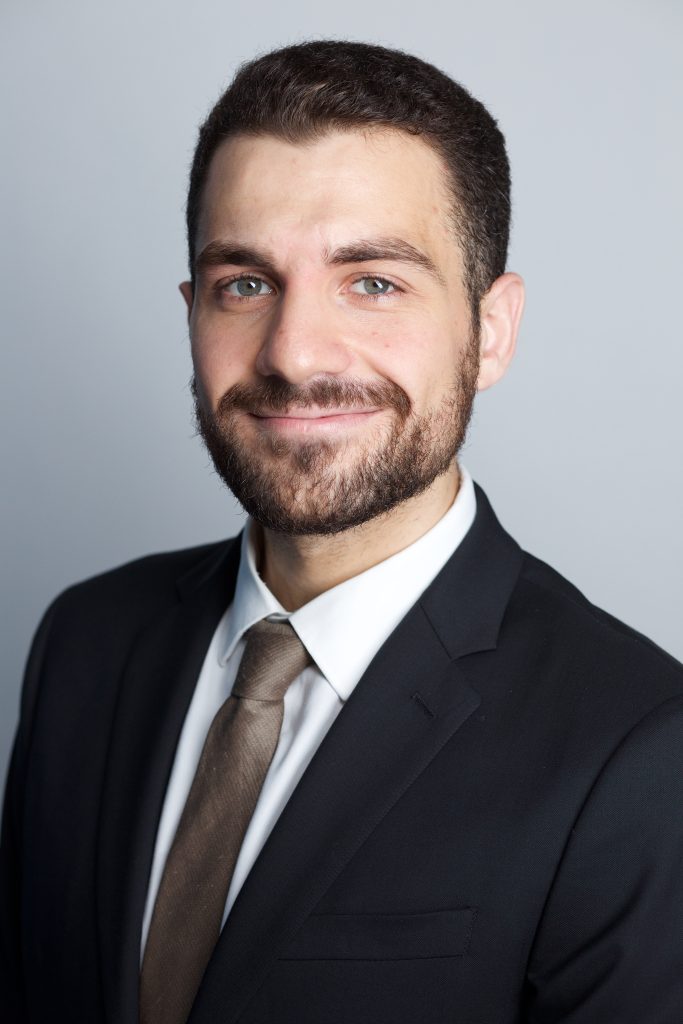 Qutaiba Idlbi
Nonresident Senior Fellow and Head of the Syria Project
Atlantic Council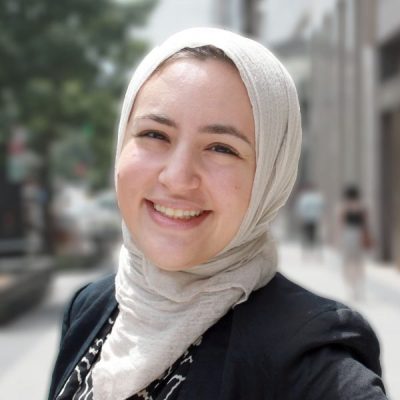 Mai El-Sadany
Managing Director and Legal and Judicial Director
The Tahrir Institute for Middle East Policy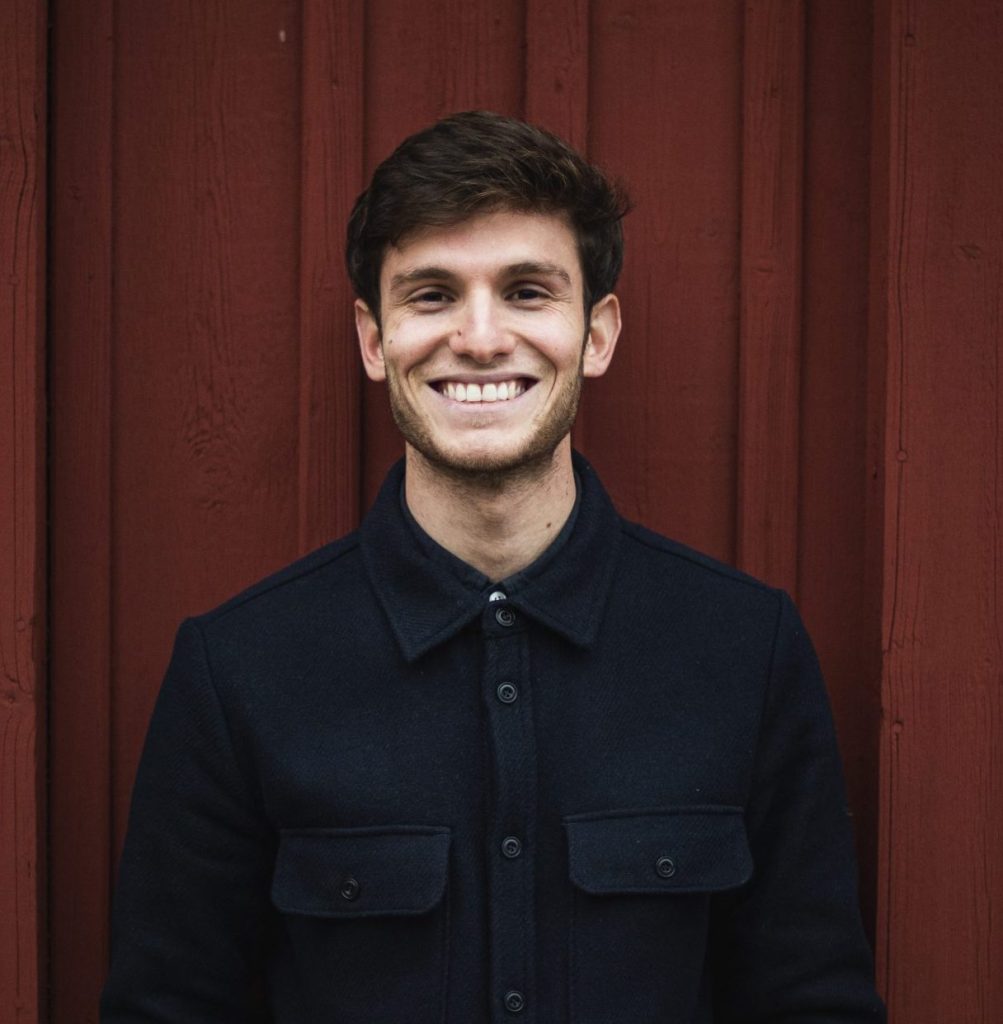 Omar Alshogre
Syrian refugee;
Human Rights Activist;
Director for Detainee Affairs
Syrian Emergency Task Force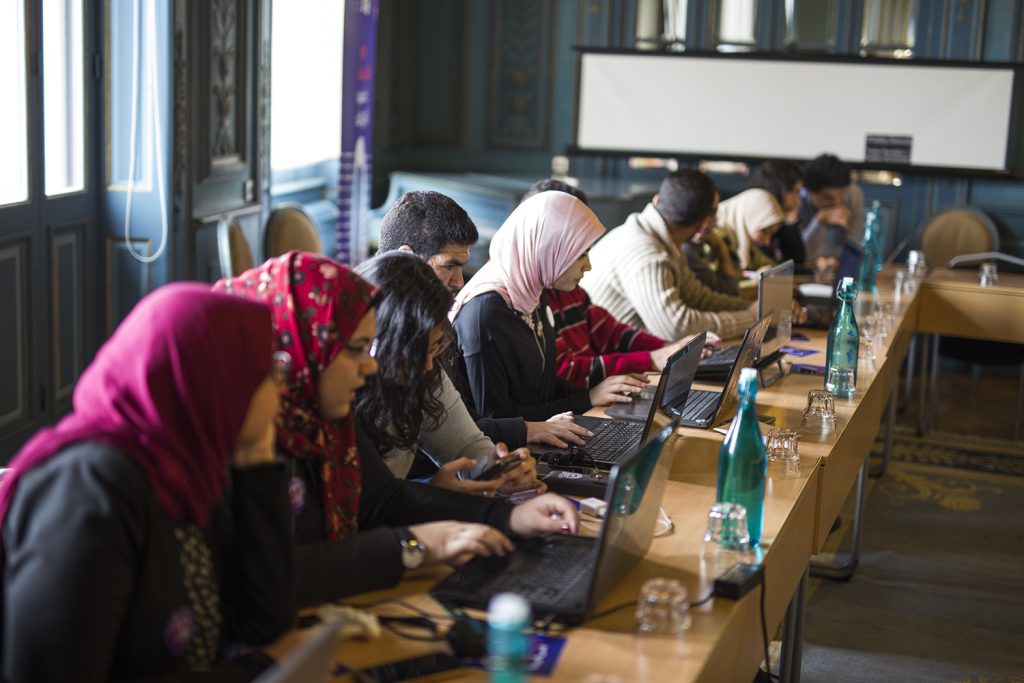 The Atlantic Council's work on social, economic and human development issues in the Middle East honors the legacy of Rafik Hariri and his life's mission to unlock the human and economic potential of the Arab world.
Register