About the center
The Rafik Hariri Center for the Middle East examines the barriers preventing many people in the region from reaching their fullest potential. Our work also highlights success stories of individuals and institutions who overcame significant challenges in pursuit of social, economic, and political progress. Inspired by these examples, we delineate practical and implementable policy recommendations that policymakers in the United States, Europe, and the Middle East can implement to unleash the region's economic and human potential.
Featured commentary & analysis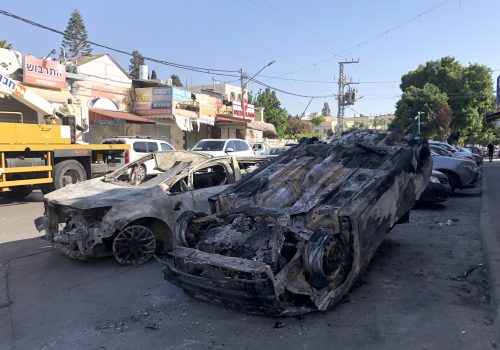 Thu, May 13, 2021
While the intensity of the fighting appears to have caught some veteran practitioners of Middle East conflict and diplomacy by surprise, a trail of discernable factors led to this fraught outcome.
MENASource by Shalom Lipner

Mon, May 10, 2021
As MENA assesses how to rebuild better after the pandemic, women-led startups could be part of the solution.
MENASource by Nadereh Chamlou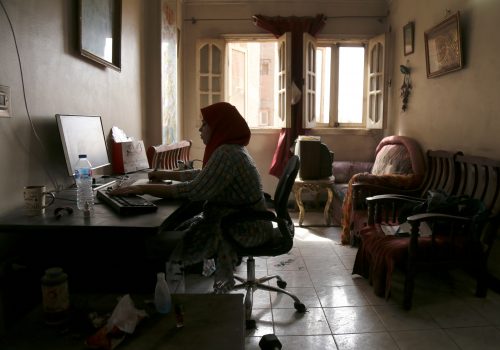 Tue, May 11, 2021
Cybersecurity is one of several frequent and overlapping justifications for censorship by the Egyptian government, in addition to strengthened counterterrorism and media regulation.
MENASource by Bassant Hassib and James Shires
Featured in-depth research & reports

Thu, Apr 8, 2021
On February 23, 2011, French President Nicolas Sarkozy declared to the world his revulsion at the brutalities taking place in Libya: "The international community cannot remain a spectator to all the massive violations of human rights," he said. Much had changed in the relationship between Sarkozy and Colonel Muammar al-Qaddafi since the latter's visit to France in 2007. Much has also changed in Libya and the rest of the world since these declarations were uttered and the ensuing intervention by NATO began.
Issue Brief by Farah Rasmi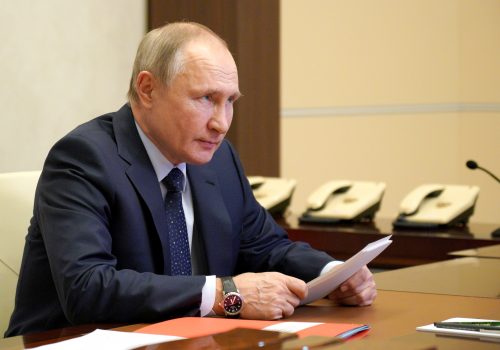 Wed, Mar 31, 2021
For more than 250 years, Russian leaders have sought to project power and influence in the Mediterranean region. Sometimes these efforts have met with a significant degree of success. At times, though, Russia has pulled back from the Mediterranean because of setbacks in the region, events in Europe, or convulsions inside Russia. These pullbacks, however, have never been permanent and have always been followed by renewed Russian efforts to gain influence in the region.
Issue Brief by Mark N. Katz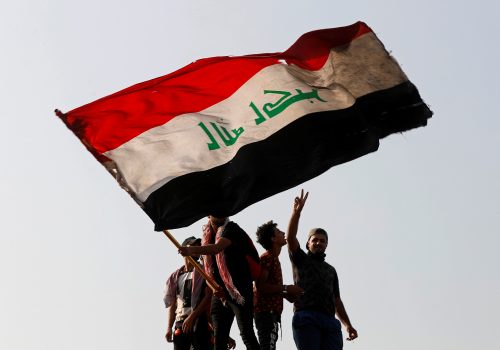 Tue, Feb 16, 2021
In a new report, Iraq: A roadmap for recovery, Dr. C. Anthony Pfaff outlines some of the most important discussions, findings, and recommendations of the dialogue.
In-Depth Research & Reports by C. Anthony Pfaff
Experts
Events
We convene the most important stakeholders on issues of primary concern to the transatlantic community when it comes the Middle East and North Africa, from senior US and Middle East government officials to civil society activists and budding entrepreneurs.
Past events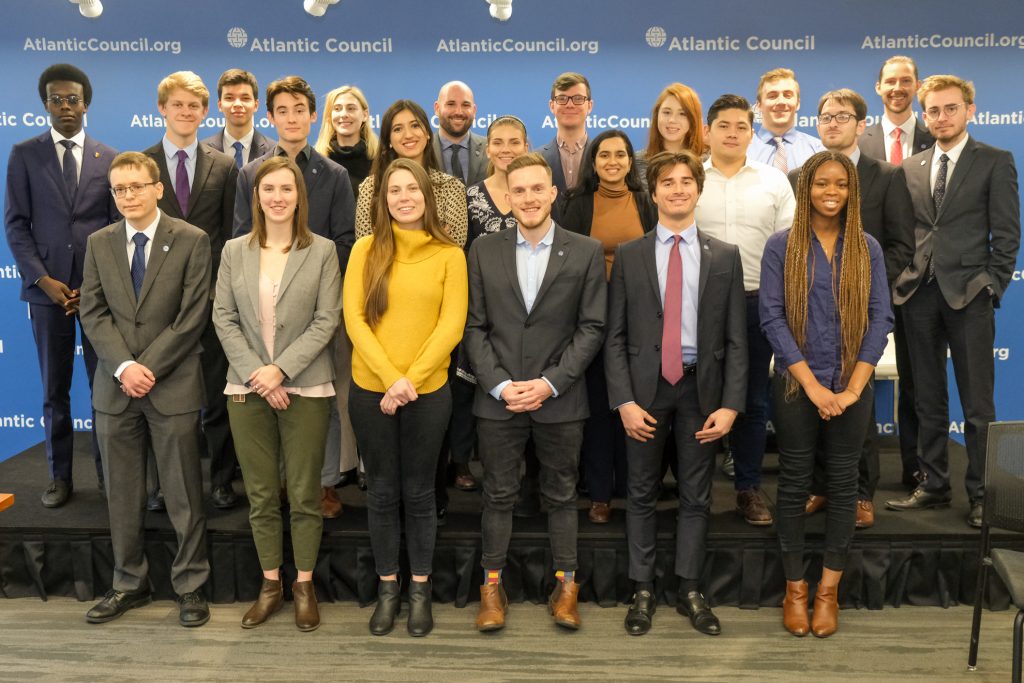 Looking for a paid summer internship?
We are now recruiting Young Global Professionals for Summer 2021!
Applications close Friday, March 26, 2021.