About the center
The Rafik Hariri Center for the Middle East examines the barriers preventing many people in the region from reaching their fullest potential. Our work also highlights success stories of individuals and institutions who overcame significant challenges in pursuit of social, economic, and political progress. Inspired by these examples, we delineate practical and implementable policy recommendations that policymakers in the United States, Europe, and the Middle East can implement to unleash the region's economic and human potential.
Featured commentary & analysis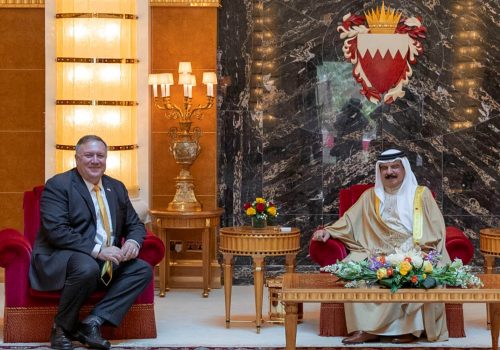 Fri, Sep 11, 2020
Atlantic Council experts react to Bahrain agreement to normalize ties with Israel and what it means for the wider region.
MENASource by William F. Wechsler, Kirsten Fontenrose, Marc J. Sievers, Jonathan H. Ferziger, Barbara Slavin, Carmiel Arbit, Michel Duclos, Richard LeBaron, Mark N. Katz, Thomas S. Warrick, Sina Azodi, Joze Pelayo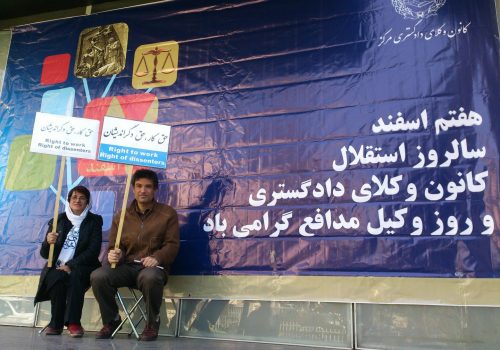 Thu, Sep 10, 2020
The prominent Iranian human rights lawyer has been on a hunger strike in Evin prison for almost a month in order to demand the release of the country's scores of political prisoners.
IranSource by Tara Sepehri Far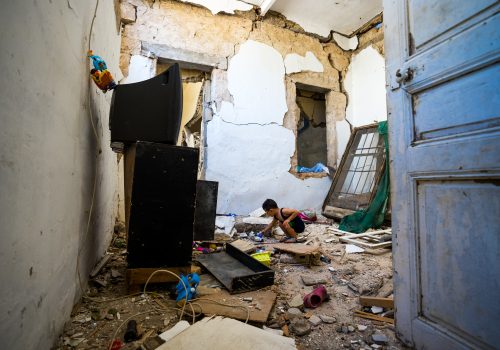 Thu, Sep 10, 2020
Journalists Zahra Hankir and Lynn Chaya spoke to dozens of survivors about their experiences before, during, and after the August 4 Beirut blast. Here are some of their stories.
MENASource by Zahra Hankir and Lynn Chaya
Featured in-depth research & reports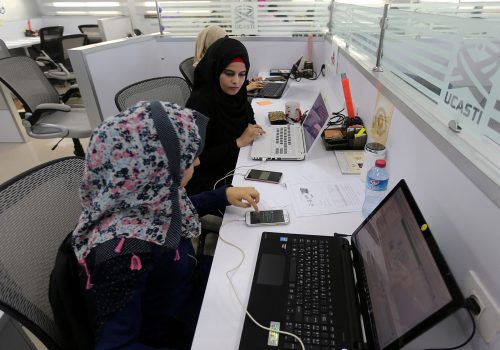 Thu, Jul 9, 2020
Over half of the population of the Middle East and North Africa (MENA) region is under the age of 25. While often referred to as the "youth bulge" and seen as a challenge that needs to be dealt with, young people in the region have the potential to yield a "demographic dividend" that can present […]
Issue Brief by Nicole Goldin, PhD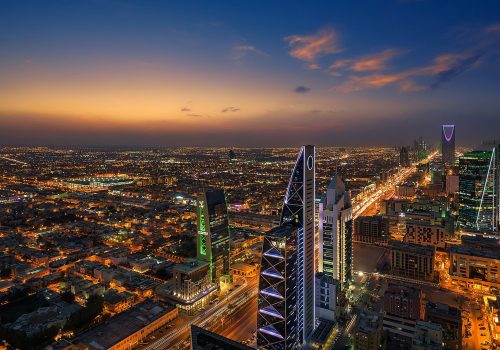 Wed, Jun 17, 2020
Executive summary When global oil prices collapsed in summer 2014, Saudi Arabia confronted one of the most daunting economic challenges of its modern history. Upon ascending to the throne the following year, King Salman bin Abdulaziz Al Saud and his son Mohammed bin Salman Al Saud (now the crown prince) responded by developing an ambitious […]
In-Depth Research & Reports by Stephen Grand, Katherine Wolff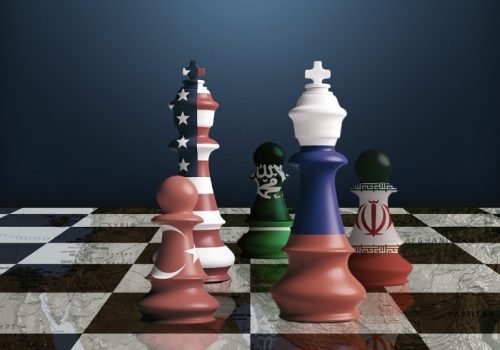 Tue, Oct 8, 2019
The idea of a 'Russian resurgence' in the Middle East set against a perceived American withdrawal has captured the attention of policymakers and scholars alike, warranting further examination.
Report by Karim Mezran and Arturo Varvelli
Experts
Events
We convene the most important stakeholders on issues of primary concern to the transatlantic community when it comes the Middle East and North Africa, from senior US and Middle East government officials to civil society activists and budding entrepreneurs.
Past events