About the center
The Rafik Hariri Center for the Middle East examines the barriers preventing many people in the region from reaching their fullest potential. Our work also highlights success stories of individuals and institutions who overcame significant challenges in pursuit of social, economic, and political progress. Inspired by these examples, we delineate practical and implementable policy recommendations that policymakers in the United States, Europe, and the Middle East can implement to unleash the region's economic and human potential.
Featured commentary & analysis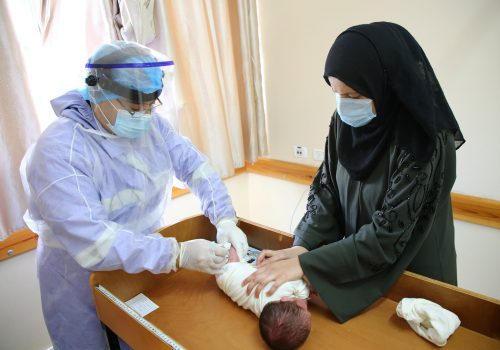 Tue, Nov 24, 2020
UNRWA is one of the only entities standing between a tragic COVID-19 outbreak among Palestine refugees and safe passage to the other side of this global crisis. Though the agency has the expertise to help Palestine refugees, it can only continue doing so with adequate and reliable funding.
MENASource by Mara Kronenfeld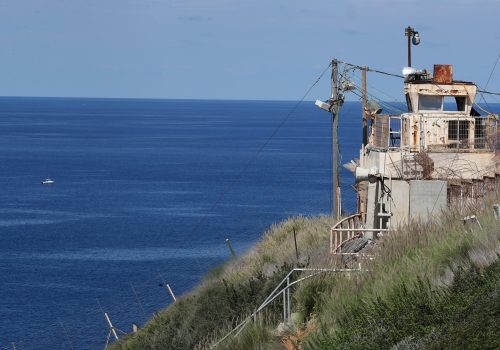 Fri, Nov 20, 2020
After a decade of United States-led mediation, on October 14, delegations on behalf of Israel and Lebanon entered negotiations on the demarcation of their disputed maritime borderline.
MENASource by Udi Evental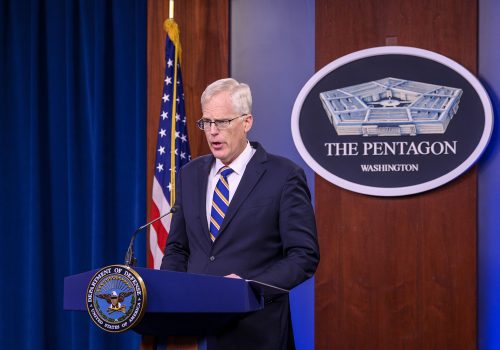 Wed, Nov 18, 2020
While the elevation of an assistant secretary of defense may elicit yawns, the move addresses one of the most important issues for any country: how to best secure civilian control over the military.
New Atlanticist by William F. Wechsler
Featured in-depth research & reports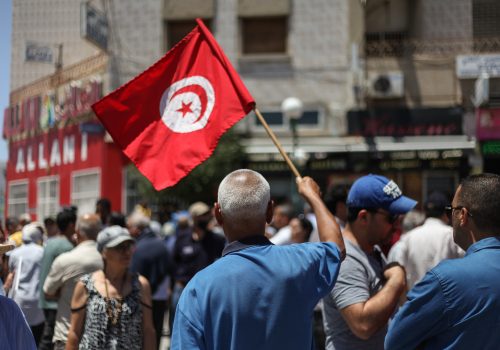 Tue, Sep 29, 2020
The COVID-19 pandemic has wreaked havoc on almost every nation of the world, creating new challenges and exacerbating preexisting ones. Attention has been focused on the health sector, as it was the first impacted by the pandemic. However, various actors rapidly utilized the effects of the health crisis for political purposes. At the same time, […]
Issue Brief by Karim Mezran, Emily Burchfield, Paolo Alli, Emadeddin Badi, Haykel Ben Mahfoudh, Alessia Melcangi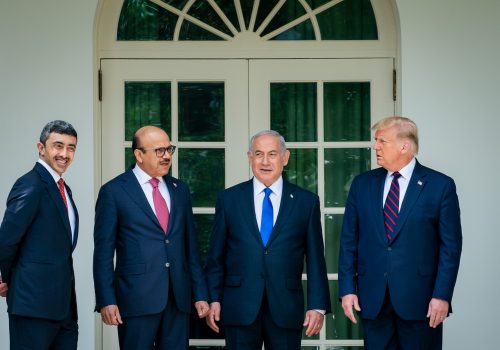 Thu, Sep 24, 2020
As Israeli Premier Benjamin Netanyahu's court trial and the Knesset's deadline to negotiate a fiscal deal draw near, the Israeli government faces a crisis of accountability. A bloated bureaucracy and constant competition have impaired the government's ability to formulate and implement sound diplomatic, security, and economic decisions. A new Atlantic Council issue brief, "The Chosen […]
Issue Brief by Shalom Lipner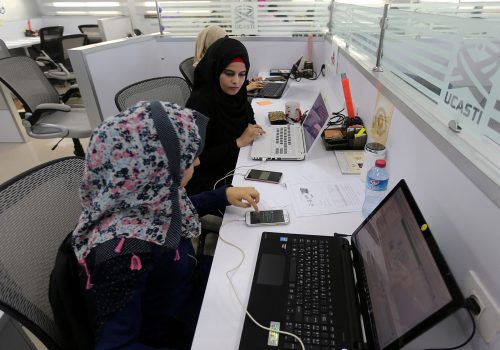 Thu, Jul 9, 2020
Over half of the population of the Middle East and North Africa (MENA) region is under the age of 25. While often referred to as the "youth bulge" and seen as a challenge that needs to be dealt with, young people in the region have the potential to yield a "demographic dividend" that can present […]
Issue Brief by Nicole Goldin, PhD
Experts
Events
We convene the most important stakeholders on issues of primary concern to the transatlantic community when it comes the Middle East and North Africa, from senior US and Middle East government officials to civil society activists and budding entrepreneurs.
Past events
Introducing the Young Global Professionals Program