About the center
The Rafik Hariri Center for the Middle East examines the barriers preventing many people in the region from reaching their fullest potential. Our work also highlights success stories of individuals and institutions who overcame significant challenges in pursuit of social, economic, and political progress. Inspired by these examples, we delineate practical and implementable policy recommendations that policymakers in the United States, Europe, and the Middle East can implement to unleash the region's economic and human potential.
Featured commentary & analysis

Mon, Jul 19, 2021
On July 14, 2021 the Atlantic Council's empowerME Initiative held a workshop featuring a keynote fireside chat with Lazard Gulf Limited CEO Farah Foustok. Read the key takeaways.
MENASource by Stefanie H. Ali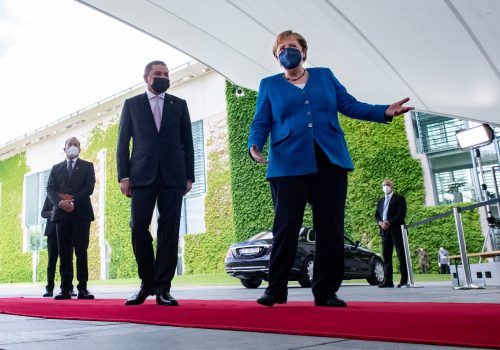 Thu, Jul 15, 2021
Libya's political system prior to the elections is preferred but not imperative. What is essential is giving the Libyans a strong voice on the outcome of their political system.
MENASource by Karim Mezran and Hafed Al-Ghwell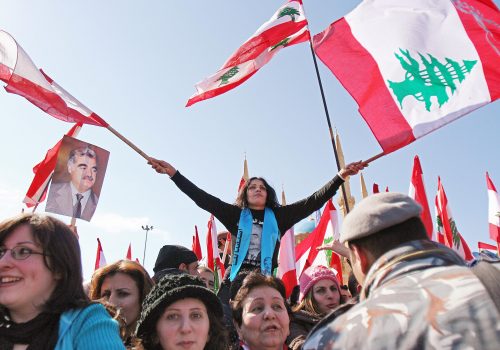 Tue, Jul 13, 2021
The Special Tribunal for Lebanon (STL) is set to cease operations at the end of July due to lack of funds as Beirut sinks deeper into economic and political crisis. Atlantic Council experts react to what the closure means for Lebanon.
MENASource by Nicholas Blanford, David Daoud, Gissou Nia, Reem Salahi
Featured in-depth research & reports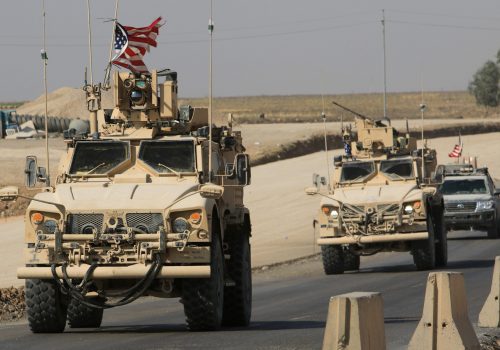 Mon, Jun 14, 2021
In a new issue brief Nate Rosenblatt and Jomana Qaddour describe the challenges the United States faces in Syria, including Russia's attempt to expand the UN Strategic Framework as well the struggle to keep the UN humanitarian border crossings open in northern Syria.
In-Depth Research & Reports by Nate Rosenblatt and Jomana Qaddour

Thu, Apr 8, 2021
On February 23, 2011, French President Nicolas Sarkozy declared to the world his revulsion at the brutalities taking place in Libya: "The international community cannot remain a spectator to all the massive violations of human rights," he said. Much had changed in the relationship between Sarkozy and Colonel Muammar al-Qaddafi since the latter's visit to France in 2007. Much has also changed in Libya and the rest of the world since these declarations were uttered and the ensuing intervention by NATO began.
Issue Brief by Farah Rasmi

Fri, Jun 4, 2021
A new Atlantic Council report, "Syrian Lives in Peril: The Fight to Preserve Syria's Last Humanitarian Border Crossing," places humanitarian considerations at the forefront of the cross-border debate. In addition to examining the devastating impacts of losing Bab al-Hawa, this report explores the limitations of cross-line operations (from government-held areas of Syria to areas outside of its control), which are presented as feasible alternatives.
Issue Brief by Salman Husain, Yasmine Chawaf
Experts
Events
We convene the most important stakeholders on issues of primary concern to the transatlantic community when it comes the Middle East and North Africa, from senior US and Middle East government officials to civil society activists and budding entrepreneurs.
Past events