On September 30, Congress passed a continuing resolution to keep the federal government open until mid-November, averting a government shutdown with a 45-day funding extension. In the process, American national security priorities were greatly complicated when funds to support Ukraine militarily and economically were removed from the resolution.
Things were additionally complicated when Kevin McCarthy (R-CA) was removed as Speaker of the House. The move further jeopardizes efforts to secure Ukraine aid soon given that 1) no decisions on aid can be sought until the House chooses a new Speaker and 2) McCarthy was understood to be planning to seek further funding. Hamas' savage assault on Israel added yet another factor, as it has increased pressure on Republicans to choose a new Speaker in order to expedite aid to Israel. In addition, Hamas' violence has produced an additional security and humanitarian priority for Congress that also underlines the importance of supporting America's partners against revisionist threats.
Putin welcomed the developments in Congress, saying that if Western support to Ukraine ends, he could win the war in a week. Many in Congress are seeking to restore funding for Ukraine and provide additional aid to Israel, seeing anything less as a failure of American leadership.
What is the impact of the aid blockage on the war in Ukraine and US national security? What is the current state of play on Capitol Hill while the House awaits a new Speaker and discussions on Ukraine aid continue?
The Atlantic Council's Eurasia Center assembles a panel to discuss the national security implications of Congressional support for Ukraine and how events may develop in the coming weeks.
Speakers
Elizabeth Hoffman
Director of Congressional and Government Affairs, Fellow
Center for Strategic and International Studies
Jonathan Katz
Senior Director for Anti-Corruption, Democracy, and Security (ACDS)
The Brookings Institution
Tom Malinowski
John S. McCain Senior Fellow
McCain Institute
Kiron Skinner
Taube Professor of International Relations and Politics
Pepperdine School of Public Policy
Moderator
---
This event will not feature an in-person audience. You will be able to join via desktop or mobile app, through your web browser, or by phone. To join the question and answer period, you must join by app or web.

Register above for details on joining the virtual audience.
---
Follow us on social media
and support our work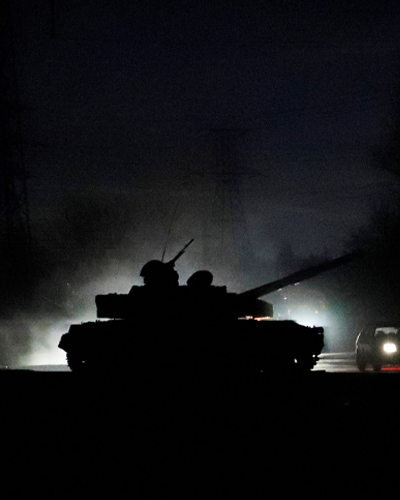 Europe in crisis
War in Ukraine
In February 2022, Moscow launched an all-out invasion of Ukraine after a months-long military build-up, threatening the country's sovereignty and its future. This existential moment for the country follows the 2014 Maidan revolution, a nexus for Ukraine's Europe-focused foreign policy and reform efforts. The ensuing Russian invasion and occupation of Crimea, aggression in Ukraine's east, and Kremlin disinformation efforts, cast a shadow over Ukraine's independence.


The Eurasia Center's mission is to enhance transatlantic cooperation in promoting policies that strengthen stability, democratic values, and prosperity in Eurasia, from Eastern Europe in the West to the Caucasus, Russia, and Central Asia in the East.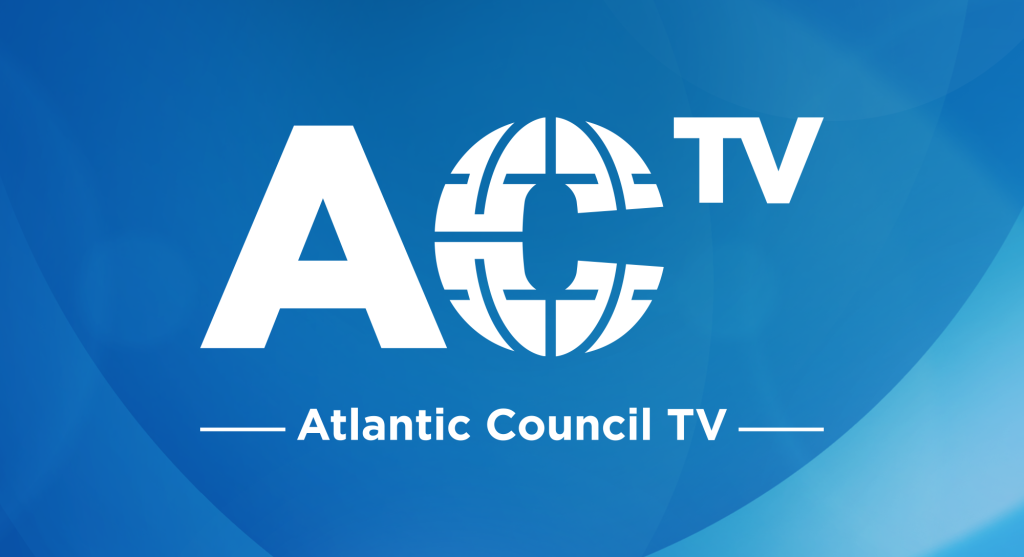 Follow the conversations shaping our world.
Available on all major platforms.