As the global community continues to grapple with the coronavirus (COVID-19), the Atlantic Council is open for business. Our business, meetings, and events, however, are occurring virtually. For more information, please read an update from our President and CEO.
In English
En Español
As countries look to re-build from the COVID-19 pandemic, finding new ways to deepen international trade and investment will be critical to the economic trajectory of Mercosur's four member countries. At this critical moment, and in celebration of Mercosur's thirty-year anniversary, join the Adrienne Arsht Latin America Center for a conversation on the road ahead with the foreign ministers of Argentina, Brazil, Paraguay, and Uruguay.
As a bloc, Mercosur represents nearly 300 million South Americans and is equivalent to the world's 5th largest economy. How can Argentina, Brazil, Paraguay, and Uruguay cooperate on a joint effort toward post-COVID-19 economic recovery? How can closer ties between the United States and Mercosur promote understanding and lead to new opportunities for hemispheric prosperity at this global turning point?
Join the Atlantic Council's Adrienne Arsht Latin America Center on Friday, March 12, 2021, from 11:00 a.m. to 12:00 p.m. EST, for this special conversation featuring the foreign ministers of Mercosur's member states.
Speakers

​​​​​H.E. Felipe Carlos Solá
Minister of Foreign Affairs, International Trade, and Worship
Republic of Argentina
H.E. Ernesto Araújo
Minister of Foreign Affairs
Brazil
H.E. Dr. Euclides Acevedo Candia
Minister of Foreign Affairs
Republic of Paraguay
H.E. Francisco Bustillo Bonasso
Minister of Foreign Affairs
Uruguay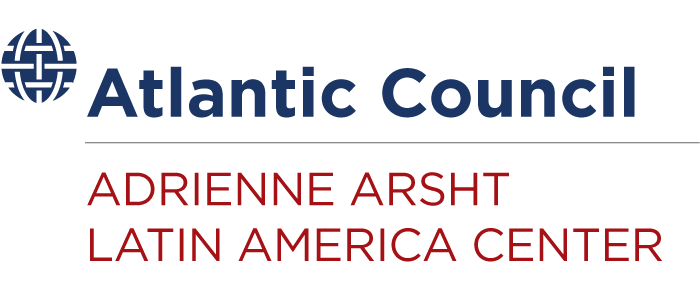 The Adrienne Arsht Latin America Center broadens understanding of regional transformations through high-impact work that shapes the conversation among policymakers, the business community, and civil society. The Center focuses on Latin America's strategic role in a global context with a priority on pressing political, economic, and social issues that will define the trajectory of the region now and in the years ahead. Select lines of programming include: Venezuela's crisis; Mexico-US and global ties; China in Latin America; Colombia's future; a changing Brazil; Central America's trajectory; Caribbean development; commercial patterns shifts; energy resources; and disinformation.