Even before Russia's full-scale invasion of Ukraine began in February, Ukraine's mayors and governors were turning heads for their competence and service delivery during the Covid-19 pandemic. Now, the country's local officials have demonstrated fearless leadership in the face of war and mobilized resources and their constituents to defend Ukraine. What role will Ukraine's mayors and governors continue to play in the war effort? Decentralization reforms have given Ukrainian regions more autonomy—how do they interface with authorities in Kyiv? What role will Ukraine's local leaders play in Ukraine's post-war reconstruction?
Melinda Haring, deputy director of the Atlantic Council's Eurasia Center, moderates a discussion with Ivan Fedorov, mayor of Melitopol, Vitaliy Kim, governor of Mykolayiv Oblast, Oleksandr Lomako, secretary of the Chernihiv City Council, Pavlo Sheremeta, distinguished fellow at GLOBSEC and former minister of economic development and trade of Ukraine, and Victoria Voytsitska, former member of parliament of Ukraine and member of the International Center for Ukrainian Victory, on the role of Ukraine's local officials in wartime.
---
This event will not feature an in-person audience. You will be able to join via desktop or mobile app, through your web browser, or by phone. To join the question and answer period, you must join by app or web.

Register below for details on joining the virtual audience.
---
Follow us on social media
and support our work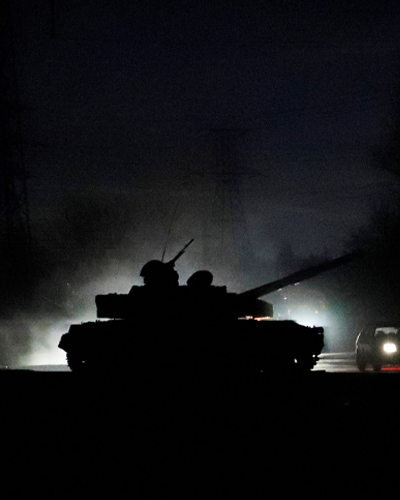 Europe in crisis
War in Ukraine
In February 2022, Moscow launched an all-out invasion of Ukraine after a months-long military build-up, threatening the country's sovereignty and its future. This existential moment for the country follows the 2014 Maidan revolution, a nexus for Ukraine's Europe-focused foreign policy and reform efforts. The ensuing Russian invasion and occupation of Crimea, aggression in Ukraine's east, and Kremlin disinformation efforts, cast a shadow over Ukraine's independence.