A dedicated foreign service officer who held three ambassadorships in the countries of the former Soviet Union, Marie Yovanovitch most recently served as the US ambassador to Ukraine, where she was targeted by a "smear campaign" and abruptly recalled from her post in Kyiv. She has been a tireless advocate for democracy, political reform, and anti-corruption efforts and has held senior roles in the US State Department.
Now, Ambassador Yovanovitch retells her powerful story from the beginning in her new memoir. Starting with her family's roots in the Soviet Union to her grueling return to the United States from Ukraine, she recounts the pressure she faced and the courage she called on during the first impeachment inquiry of former President Trump.
In a one-on-one discussion with Melinda Haring, deputy director of the Atlantic Council's Eurasia Center, Ambassador Yovanovitch discusses her memoir, Russia's war on Ukraine, what the West needs to do next, and why Ukraine must win. Ambassador John Herbst, senior director of the Atlantic Council's Eurasia Center and former colleague of Ambassador Yovanovitch in Ukraine, provides introductory remarks.
---
This event will not feature an in-person audience. You will be able to join via desktop or mobile app, through your web browser, or by phone. To join the question and answer period, you must join by app or web.

Register below for details on joining the virtual audience.
---
Follow us on social media
and support our work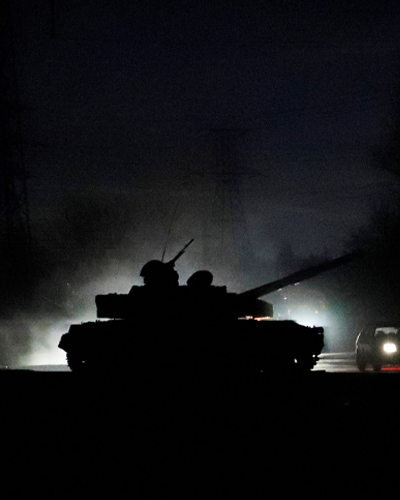 Europe in crisis
War in Ukraine
In February 2022, Moscow launched an all-out invasion of Ukraine after a months-long military build-up, threatening the country's sovereignty and its future. This existential moment for the country follows the 2014 Maidan revolution, a nexus for Ukraine's Europe-focused foreign policy and reform efforts. The ensuing Russian invasion and occupation of Crimea, aggression in Ukraine's east, and Kremlin disinformation efforts, cast a shadow over Ukraine's independence.