As the global community continues to grapple with the coronavirus (COVID-19), the Atlantic Council is open for business. Our business, meetings, and events, however, are occurring virtually. For more information, please read an update from our President and CEO.
Ten years into the tragic Syrian conflict, the cost of the violence and violations stretch beyond imagination. More than half a million Syrian lives have been lost, 12 million have been displaced, and millions maimed and injured. More than 100,000 Syrians have been forcibly disappeared, while tens of thousands languish in official and makeshift detention centers. Those who should be held to account have evaded justice and, in some cases have seen their power grow.
Over the past few years, leading international criminal lawyers, prosecutors, and civil society groups committed to accountability have filed cases against perpetrators in European courts. Where do these cases stand today and what are the prospects for holding criminals accountable? What role, if any, can US and European policy makers play in supporting the quest to seek justice for war crimes and crimes against humanity in Syria?
Please join the Atlantic Council and the US Holocaust Memorial Museum on Thursday, March 18th, 2021, at 10:00-11:10 A.M. EDT for an expert panel discussing these and other relevant questions.
Agenda
A conversation with

Ambassador Stephen J. Rapp
Senior Fellow
US Holocaust Memorial Museum's Simon-Skjodt Center for the Prevention of Genocide

Dr. Yasmine Nahlawi
Legal Consultant

Sareta Ashraph
Senior Legal Consultant
US Holocaust Memorial Museum's Simon-Skjodt Center for the Prevention of Genocide
Moderated by

Jomana Qaddour
Nonresident Senior Fellow
Rafik Hariri Center for the Middle East
Atlantic Council
Closing remarks by

Naomi Kikoler
Director
US Holocaust Memorial Museum's Simon-Skjodt Center for the Prevention of Genocide
In partnership with

Related content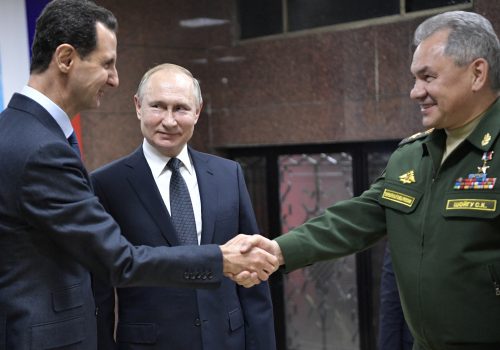 Tue, Feb 23, 2021
Any deal Russia strikes in Syria's southern province will be volatile and temporary, given that resolving underlying conditions are impossible under the Bashar al-Assad regime and Russia's direction.
MENASource by Jomana Qaddour, Abdulrahman al-Masri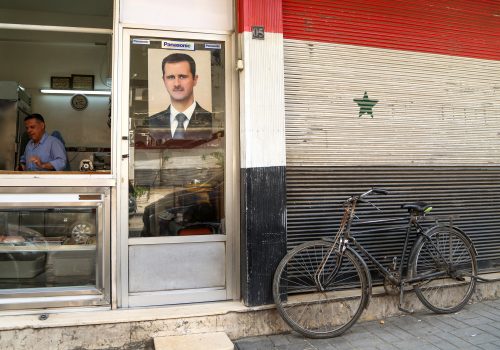 Mon, Jan 11, 2021
The coming year will likely present the Bashar al-Assad regime with a perplexing stalemate as it attempts to navigate a political, economic, and security landscape beset with a Rubik's Cube of challenges.
MENASource by Nizar Mohamad and Abdulrahman al-Masri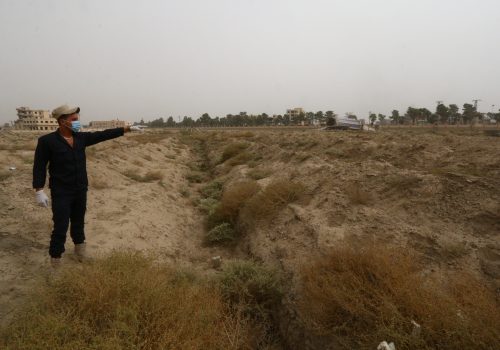 Mon, Nov 16, 2020
While the present Syrian government is unlikely to cooperate, much can be done in the short and medium term to lay the groundwork for a sustainable and credible process. Finding more than 130,000 missing persons will require investigations across Syria and beyond.
MENASource by Kathryne Bomberger
Learn more about the Rafik Hariri Center and Middle East Programs