As the global community continues to grapple with the coronavirus (COVID-19), the Atlantic Council is open for business. Our business, meetings, and events, however, are occurring virtually. For more information, please read an update from our President and CEO.
In English
En español
The Venezuelan delegate commission yet again faces an electoral crossroads ahead of the upcoming gubernatorial and municipal elections in November. As political parties weigh their options, it is currently impossible – even with two opposition-aligned directors now on the illegitimate National Assembly's national electoral body– for internationally recognized electoral integrity to be guaranteed. And how could the lead up and aftermath of the regional elections impact broader Norwegian-facilitated political negotiations with Maduro?
What would need to happen to ensure electoral integrity, including international observation, under the current timeline? What changes would need to transpire so that the Venezuelan people recognize that their political preferences are respected? How can the international community apply additional pressure on Maduro to accept the necessary electoral conditions for a free and fair vote, if the opposition decides to participate? What are the implications for the upcoming political negotiations?
Join the Atlantic Council's Adrienne Arsht Latin America Center on Tuesday, July 13, from 8:30 a.m. – 9:30 a.m. EDT for a public, virtual discussion on Venezuela's regional elections, its potential effects on the political negotiations with Maduro, and the role of the international community.
This event will be held in English and Spanish with simultaneous translation.
Speakers*
Kevin O'Reilly
Deputy Assistant Secretary
Bureau of Western Hemisphere Affairs
US Department of State
Sara Cohen
Director General
South America and Inter-American Affairs
Global Affairs Canada
Roberto Picón
Director
National Electoral Council (CNE)
Venezuela
Colette Capriles
Associate Professor and Researcher in Philosophy, Politics, and Social Sciences
Simon Bolivar University
David Smolansky
Secretary General Envoy for Venezuelan Migration and Refugee Crisis
Organization of American States
Moderators
Jason Marczak
Director,
Adrienne Arsht Latin America Center
Atlantic Council
Diego Area
Associate Director,
Adrienne Arsht Latin America Center
Atlantic Council
*Additional speakers to be added.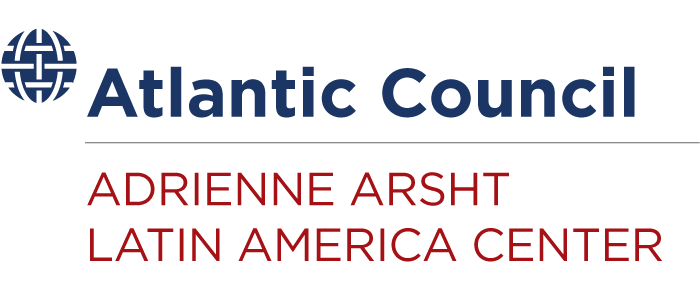 The Adrienne Arsht Latin America Center broadens understanding of regional transformations through high-impact work that shapes the conversation among policymakers, the business community, and civil society. The Center focuses on Latin America's strategic role in a global context with a priority on pressing political, economic, and social issues that will define the trajectory of the region now and in the years ahead. Select lines of programming include: Venezuela's crisis; Mexico-US and global ties; China in Latin America; Colombia's future; a changing Brazil; Central America's trajectory; Caribbean development; commercial patterns shifts; energy resources; and disinformation.