Since August, Ukraine has conducted successful counteroffensives in the north and south, taking back over 50 percent of the territory that Moscow seized after the full-scale invasion on February 24, 2022. Ukraine has also conducted successful strikes on Russian military bases in occupied Crimea and on Moscow's Black Sea Fleet near Sevastopol. Some experts have argued that now is the time for Ukraine to retake Crimea, nine years after Vladimir Putin's illegal annexation in 2014. Were Ukraine to move in the south and break the land bridge running from Russia to Crimea, Moscow's hold on the peninsula would be in danger.
Should Ukraine aim for the liberation of Crimea? What support can the West provide? And how might Putin react? Ambassador John Herbst, senior director of the Atlantic Council's Eurasia Center, moderates a discussion.
Speakers
Debra Cagan
Distinguished Energy Fellow
Transatlantic Leadership Network
Gen. (Ret.) Wes Clark
Former Supreme Allied Commander Europe
Leonid Gozman
Russian opposition politician and commentator
Minister Andriy Zagorodnyuk
Distinguished Fellow, Eurasia Center
Atlantic Council;
Former Minister of Defense of Ukraine
Moderator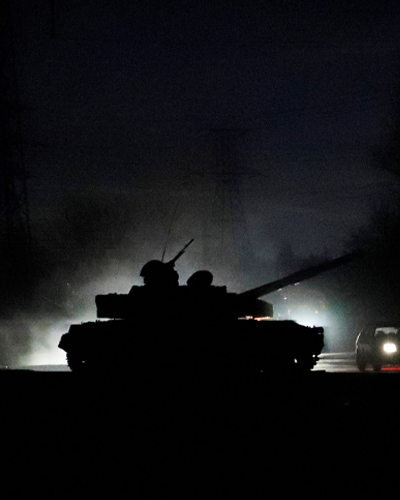 Europe in crisis
War in Ukraine
In February 2022, Moscow launched an all-out invasion of Ukraine after a months-long military build-up, threatening the country's sovereignty and its future. This existential moment for the country follows the 2014 Maidan revolution, a nexus for Ukraine's Europe-focused foreign policy and reform efforts. The ensuing Russian invasion and occupation of Crimea, aggression in Ukraine's east, and Kremlin disinformation efforts, cast a shadow over Ukraine's independence.


The Eurasia Center's mission is to enhance transatlantic cooperation in promoting policies that strengthen stability, democratic values, and prosperity in Eurasia, from Eastern Europe in the West to the Caucasus, Russia, and Central Asia in the East.