As the global community continues to grapple with the coronavirus (COVID-19), the Atlantic Council is open for business. Our business, meetings, and events, however, are occurring virtually. For more information, please read an update from our President and CEO.
By late May 2021, China had supplied more than 165 million COVID-19 vaccines to Latin America and the Caribbean, with Mexico, Chile, and Brazil receiving significant shares. As regional governments scramble for access globally, vaccine and health diplomacy is becoming an increasingly important avenue of engagement beyond traditional trade and investment relations.
What are regional perceptions of China's vaccine-related efforts? What are the implications for the Biden-Harris Administration in its plans to partner with the region in its COVID-19 recovery? Is vaccine access a new area of geopolitical competition between the US and China, or a rare opportunity for constructive collaboration and coordination?
Following the announcement that the United States will now ship 80 million vaccine doses abroad by the end of June, join the Atlantic Council's Adrienne Arsht Latin America Center on Monday, May 24, 2021, from 4:00 p.m. to 5:00 p.m. EDT for a public, virtual discussion on the hemispheric implications of Chinese vaccines and what it means for the road ahead.
A conversation with
Hon. Dr. Frank C. S. Anthony
Minister of Health
Co-operative Republic of Guyana
Melanie Chen
Board Director
Atlantic Council
Open discussion
Ambassador Jorge Heine
Former Chilean Ambassador to China;
Research Professor, Boston University Pardee School
Jennifer Bouey
Senior Policy Researcher;
Tang Chair in China Policy Studies, RAND Corporation
Ernesto Londoño
Brazil Bureau Chief
The New York Times
Moderator
Pepe Zhang
Associate Director, Adrienne Arsht Latin America Center
Atlantic Council
Opening remarks
Jason Marczak
Director, Adrienne Arsht Latin America Center
Atlantic Council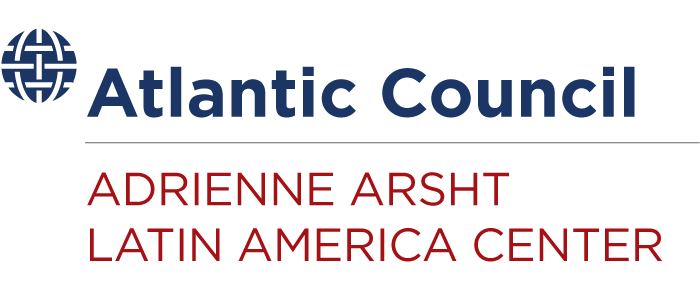 The Adrienne Arsht Latin America Center broadens understanding of regional transformations and delivers constructive, results-oriented solutions to inform how the public and private sectors can advance hemispheric prosperity.
Submit questions below