As the global community continues to grapple with the coronavirus (COVID-19), the Atlantic Council is open for business. Our business, meetings, and events, however, are occurring virtually. For more information, please read an update from our President and CEO.
The COVID-19 pandemic has caused an estimated 7 percent economic contraction in Latin America and the Caribbean, with Caribbean countries among the hardest hit. As new variants emerge, expedited vaccine access is increasingly more urgent. On balance with the need for vaccine assistance across the hemisphere, a substantial US vaccine donation to the Caribbean can help economies to re-open safely as well as further US geopolitical interests, reactivate US-bound tourism, and strengthen partnerships with neighbors.
Why is it important for the United States to send vaccines to the Caribbean? How does the pandemic's economic consequences for the Caribbean affect the US economy? What other countries are supplying vaccines to the Caribbean, and how is that being used for strategic gain?
Please join the Caribbean Initiative of the Atlantic Council's Adrienne Arsht Latin America Center (AALAC) on Monday, June 28, 2021, from 1:00 p.m. to 1:45 p.m. EDT for a public, virtual discussion that lays out the importance of US vaccine shipments to the Caribbean. This event will also publicly launch the Caribbean Initiative's first issue brief, "The Strategic Importance of Sending US Vaccines to the Caribbean" co-authored by Ambassador Wally Brewster and Wazim Mowla.
A conversation with
His Excellency Anton E. Edmunds
Ambassador to the US
Saint Lucia
Ambassador James Walter Brewster Jr.
Former Ambassador to the Dominican Republic
United States of America
CEO
Insignias Global
Dr. James Fitzgerald
Director, Health Systems and Services
Pan-American Health Organization (PAHO)/World Health Organization (WHO)
Moderator
Jason Marczak
Director, Adrienne Arsht Latin America Center
Atlantic Council
Opening remarks
Melanie Chen
Board Member
Atlantic Council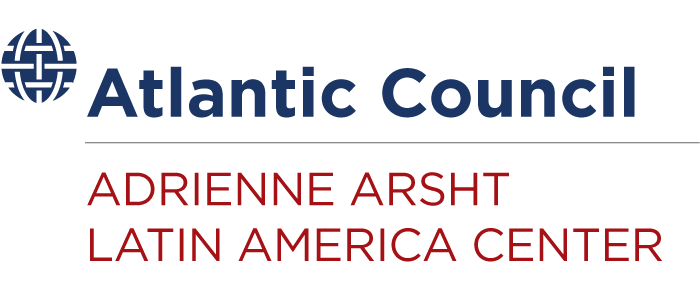 The Adrienne Arsht Latin America Center broadens understanding of regional transformations through high-impact work that shapes the conversation among policymakers, the business community, and civil society. The Center focuses on Latin America's strategic role in a global context with a priority on pressing political, economic, and social issues that will define the trajectory of the region now and in the years ahead. Select lines of programming include: Venezuela's crisis; Mexico-US and global ties; China in Latin America; Colombia's future; a changing Brazil; Central America's trajectory; Caribbean development; commercial patterns shifts; energy resources; and disinformation.