On several accounts, the 2023 NATO Summit in Vilnius was an historic occasion, marking Finland's participation as a full member for the first time, announcing Turkey's agreement to ratify Sweden's membership application, and explicitly recognizing Russia as a direct threat to the Allies' security. While the Alliance found common ground on these issues, more attention was directed to Ukraine's NATO membership aspirations.
The Alliance had the opportunity to take a series of concrete steps toward membership, however the outcome was controversial: in the lead up to the conference, experts had called for a stronger interim step toward membership, including more formalized defense and deterrence agreements to build Ukraine's long-term defense capacity. Yet the Alliance did not offer Ukraine a direct invitation to join, settling instead on a vague promise to invite it to the Alliance "when Allies agree and conditions are met."
Ultimately, the summit's main deliverable for Ukraine was the formation of a NATO-Ukraine Council, which will give Kyiv more direct engagement with NATO countries as it prepares for membership. While optimists stressed the growing support for Ukraine made evident at the Summit, critics suggest that Vilnius was a lost opportunity to make significant strides in the Ukraine-NATO relationship beyond Madrid.
How have Ukraine's membership prospects changed following the Vilnius summit? What are the main impediments to Ukraine's NATO membership? What can we expect in the way of preparations for handling this issue at the NATO summit next year in Washington?
The Atlantic Council's Eurasia Center gathers a panel of experts to discuss Ukraine's future in NATO in the wake of the 2023 NATO Summit as sights shift to the year ahead.
Speakers
Oleksiy Goncharenko
Member of the Parliament of Ukraine
Amb. Douglas Lute
Former US Ambassador to NATO;
Board Director
Atlantic Council
Tom Malinowski
John S. McCain Senior Fellow
McCain Institute
Katarzyna Pisarska
Founder and Chair
Warsaw Security Forum
Moderated by
---
This event will not feature an in-person audience. You will be able to join via desktop or mobile app, through your web browser, or by phone. To join the question and answer period, you must join by app or web.

Register above for details on joining the virtual audience.
---
Follow us on social media
and support our work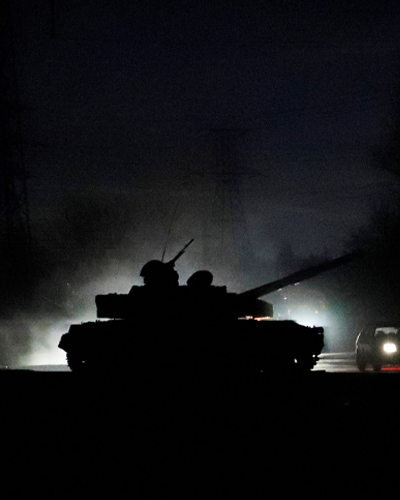 Europe in crisis
War in Ukraine
In February 2022, Moscow launched an all-out invasion of Ukraine after a months-long military build-up, threatening the country's sovereignty and its future. This existential moment for the country follows the 2014 Maidan revolution, a nexus for Ukraine's Europe-focused foreign policy and reform efforts. The ensuing Russian invasion and occupation of Crimea, aggression in Ukraine's east, and Kremlin disinformation efforts, cast a shadow over Ukraine's independence.


The Eurasia Center's mission is to enhance transatlantic cooperation in promoting policies that strengthen stability, democratic values, and prosperity in Eurasia, from Eastern Europe in the West to the Caucasus, Russia, and Central Asia in the East.