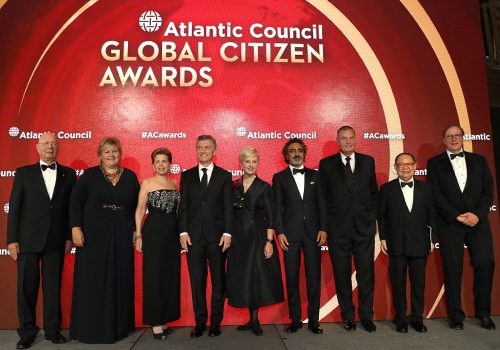 The tenth annual Atlantic Council Global Citizen Awards will honor President of the Republic of Chile Sebastián Piñera; Prime Minister of the Netherlands Mark Rutte; Brian Grazer, storyteller, movie and television producer, founder, and philanthropist; will.i.am, founder of the Black Eyed Peas, Founder & CEO of I.AM+, and Founder and President, i.am.angel Foundation. The event will also announce Actress, Playwright, Teacher, and Author, Anna Deavere Smith, as the Atlantic Council's first Artist in Residence.
Read More
Annual events
Gala events
Each year the Atlantic Council honors several distinguished leaders for their versatile contributions to the strengthening of the transatlantic relationship. "These awards are designed to spotlight the inspired leadership our complex world requires. While at the same time representing essential pillars of the transatlantic relationship: political, military, business, arts, and humanitarian leadership." —Brent Scowcroft, Chairman Emeritus, Atlantic Council International Advisory Board
Read More
The Atlantic Council's annual Global Citizen Awards dinner recognizes individuals who have made exceptional and distinctive contributions to strengthening the transatlantic relationship. Each year, the event convenes an international audience of influential government, business, military, media, and civil society leaders in New York City.
Read More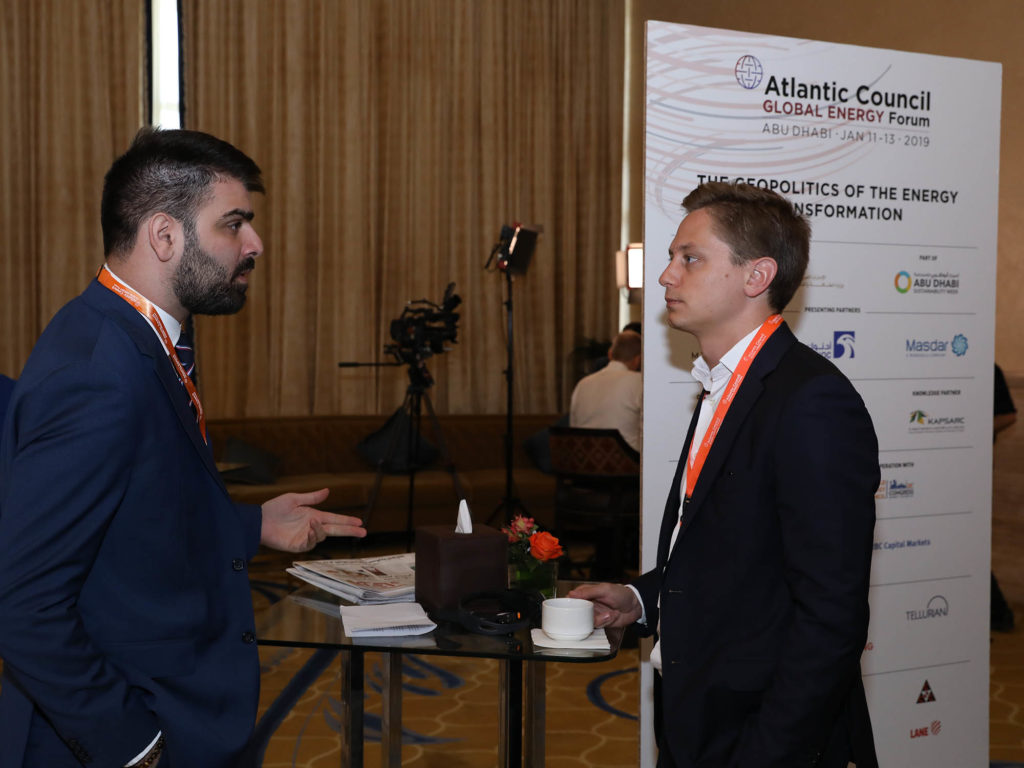 Sponsor an Atlantic Council gala or flagship event
Harness the Atlantic Council's high-level convening power by supporting a premier event. Benefits are strategically tailored around the gathering and your company's interests.