President, King Abdullah Petroleum Studies and Research Center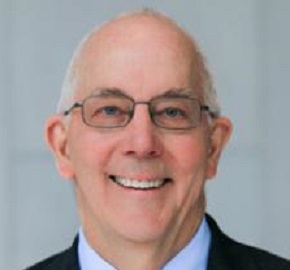 Adam Sieminski is president of the King Abdullah Petroleum Studies and Research Center. Before his appointment, he held the James R. Schlesinger Chair for Energy and Geopolitics at the Center for Strategic and International Studies (CSIS) and prior to that, he was a non-resident senior adviser to its Energy and National Security Program. He also served as the administrator of the US Energy Information Administration (EIA) from 2012 to 2017 and, prior to that, he was the senior director for energy and environment at the US National Security Council.
Earlier in his career, Mr. Sieminski was Deutsche Bank's chief energy economist, as well as the senior energy analyst for NatWest Securities. In 2006, he was appointed to the National Petroleum Council (NPC), where he helped co-author NPC's global oil and gas study. Mr. Sieminski is also a member of leading policy and research organizations, which includes his roles as a senior fellow and former president of the US Association for Energy Economics and president of the US National Association of Petroleum Investment Analysts. He also served as an advisory board member of the Global Energy and Environment Initiative at Johns Hopkins University's School of Advanced International Studies; chairman of the Supply-Demand Committee of the Independent Petroleum Association of America; and member of the Strategic Energy Task Force of the Council on Foreign Relations.
He holds a chartered financial analyst (CFA) designation and has received both an undergraduate degree in civil engineering and a master's degree in public administration from Cornell University.