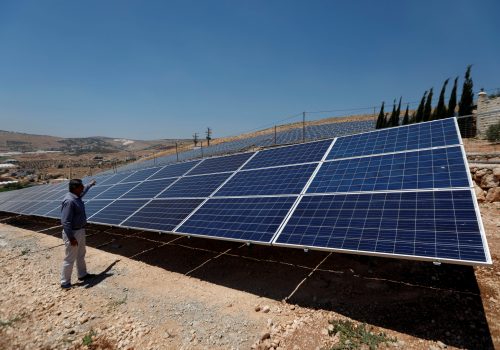 Tue, Sep 1, 2020
Mutual energy dependencies can help mitigate political tensions, creating incentives to cooperate and possibly facilitating a positive momentum towards solving some of the MENA region's thornier outstanding political conflicts
MENASource by Ariel Ezrahi,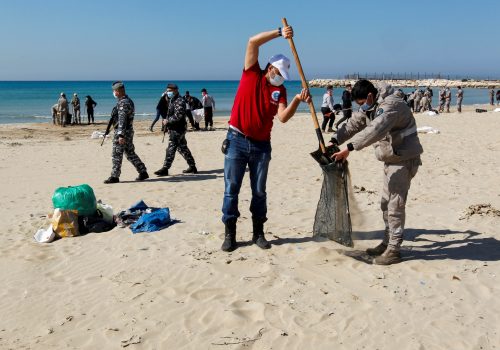 Thu, Apr 22, 2021
Political borders will continue to exist and limit what can and cannot be done across such borders. However, there needs to be less thinking on national terms and more on local and regional terms when combating climate change.
MENASource by Ariel Ezrahi,
Ariel Ezrahi is a nonresident senior fellow with the Atlantic Council's Middle East Programs. He is also the director of energy at the Office of the Quartet, a position he has held since 2016. In this capacity, Ariel shapes all energy aspects of the Office of the Quartet's work and acts as the interface with regional and international stakeholders, as well as private sector counterparts.
In his capacity at the Office of the Quartet, Ezrahi also chairs the Gas for Gaza task force. The Gas for Gaza project constitutes the central solution to the energy crisis in Gaza and a key condition for economic growth in the strip. Ariel also oversees renewable energy and other sustainability-related initiatives. Ezrahi is a founding member of the annual Yaron Ezrahi Conference on Democracy.
From 2014 to 2015, Ezrahi was the energy adviser to Office of the Quartet Representative Tony Blair. Prior to that role, he worked for major international law firms on a wide range of transactions in the corporate, oil and gas, renewable energy, and power generation sectors, with an emphasis on the Arab world.
Ezrahi has published extensively on energy and Middle Eastern issues, has given lectures at major conferences, and appears in the media. He holds an MPhil in modern Middle Eastern studies from the University of Oxford, St Antony's College, an LLM in international law from Georgetown University, and an LLB Hons from the University of Manchester.