In Iran's Fingerprints in Yemen: Real or Imagined?, Dr. Elisabeth Kendall, nonresident senior fellow with the Brent Scowcroft Center's Middle East Peace and Security Initiative and senior research fellow in Arabic and Islamic studies at Pembroke College at Oxford University, investigates the true extent of Iran's presence in Yemen, including both military and cultural aspects.
Kendall concludes that Iranian involvement is beyond doubt, but the difficulty lies in separating the rhetoric from the real activity as various parties have incentive to talk up Iran's growing influence in Yemen. The perception that Iran is aiding the Houthis has contributed to the devastating Saudi-led campaign in Yemen. While Iran's willingness to engage and invest in the Houthis was initially lower, Kendall posits that it is possible the Houthis will become more prone to accept Iran's rhetoric the longer the conflict is allowed to continue.
Thu, Sep 14, 2017
Revolution Unveiled: A Closer Look at Iran's Presence and Influence in the Middle East, by Phillip Smyth, Tim Michetti, and Owen Daniels, pieces together snapshots of Iran's influence in the region using photographic analysis, geolocation, social media monitoring, and other methods. Through four case studies, this report systematically examines new or lesser-known methods Iran employs […]
Report by Phillip Smyth, Tim Michetti, and Owen Daniels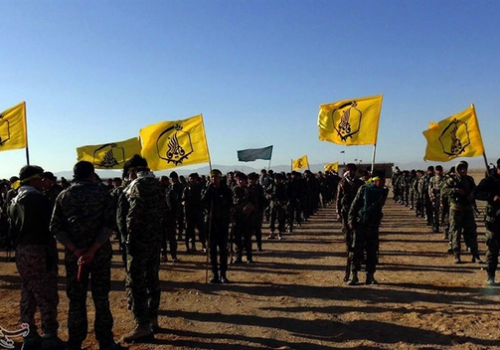 Fri, Jul 26, 2019
All US secondary sanctions on Iran's core economic sectors were re-imposed by the Trump administration in November 2018 as a direct consequence of its withdrawal from the Joint Comprehensive Plan of Action (JCPOA).
IranSource by Kenneth Katzman