Eurasia Center Director John Herbst joined Ambassadors Steven Pifer and William Taylor, all former US ambassadors to Ukraine, to write an op-ed for NPR that outlines how the coronavirus crisis may be an opportunity to end the war in Ukraine.
With the global pandemic ravaging world ravaging global economies, sanctions placed on Russia for its invasion of Ukraine and seizure of Crimea are having a particularly acute effect. As Herbst, Pifer, and Taylor argue, this may be an opportunity to leverage a Russian withdrawal from occupied territory in order to have sanctions removed, freeing up resources for the Kremlin to respond to the virus at home.
While years of diplomacy to end the Ukraine war have stalled, a high-level push now from the United States could break that deadlock. The coronavirus crisis could provide the Kremlin a rationale to agree.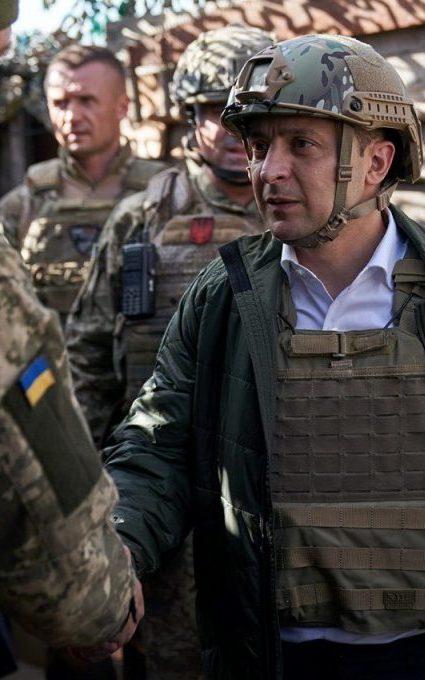 Waging peace in Eastern Ukraine
Following more than five years of conflict in Ukraine's east, the leaders of Ukraine, Russia, France, and Germany convened in Paris on December 9 to try to find a lasting peaceful solution to the war in eastern Ukraine. With more than 1.4 million people displaced and over 13,000 dead, the leaders of the Normandy Format nations of  France, Germany, Russia, and Ukraine, met most recently in December 2019 to negotiate solutions to the conflict. However, diplomatic efforts to end the conflict are still punctuated by episodes of military confrontation in Donbas.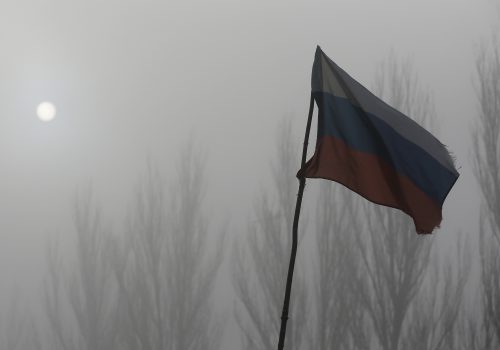 Mon, Jul 13, 2020
Moscow has sought to justify the war in eastern Ukraine by claiming it historically belongs within the "Russian World", but this ignores the region's deep Ukrainian roots and cosmopolitan heritage.
Read More

Thu, Jul 9, 2020
A climate of confusion over coronavirus-related checkpoint crossing procedures is creating havoc and adding to the hardships of civilians living close to the front lines of the Russo-Ukrainian War.
UkraineAlert by Eric Fritz

Wed, May 27, 2020
For the estimated 1.4 million Ukrainians internally displaced by Putin's war, the past six years have brought traumatic change. These IDPs are now facing the further challenge of the coronavirus pandemic.
UkraineAlert by Iryna Matviyishyn
More about our expert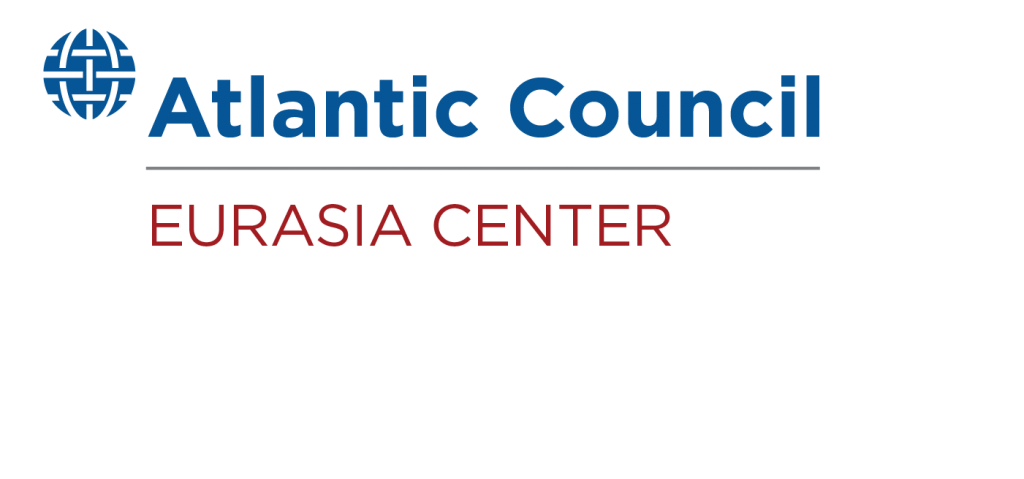 The Eurasia Center's mission is to enhance transatlantic cooperation in promoting stability, democratic values and prosperity in Eurasia, from Eastern Europe and Turkey in the West to the Caucasus, Russia and Central Asia in the East.