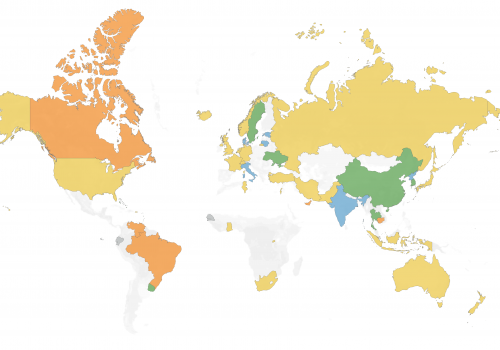 Tue, Jun 16, 2020
What exactly is a Central Bank Digital Currency (CBDC) and how is it different than your credit card?
EconoGraphics by Global Business and Economics Program and Belfer Center for Science and International Affairs

Wed, May 13, 2020
In hiring Stuart Levey, Facebook has exhibited a doubling down on their desire to create a digital currency that will be recognized and used by governments around the world.
New Atlanticist by Michael Greenwald

Mon, May 4, 2020
So far, the ECB has committed to asset purchases roughly in accordance with each member state's contribution to the European economy. This has led to market speculation that suggests the German court will add that as a restriction on the Bundesbank's participation, though there is no precedent for such a restriction in prior rulings.
New Atlanticist by Bart Oosterveld