Our inspiration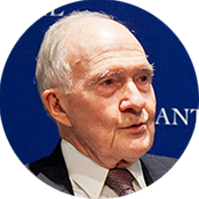 The Scowcroft Center honors General Brent Scowcroft's legacy of service and embodies his ethos of nonpartisan commitment to the cause of security, support for US leadership in cooperation with allies and partners, and dedication to the mentorship of the next generation of leaders. The Scowcroft Center currently houses four major practice areas: the Foresight, Strategy, and Risks Initiative; the Transatlantic Security Initiative; the Asia Security Initiative; and the Cyber Statecraft Initiative. It also collaborates on the Regional Security Program housed within the Council's Middle East Programs. The Scowcroft Center also houses the growing Emergent Futures Lab.
Scowcroft Center initiatives
Featured work
Featured commentary and analysis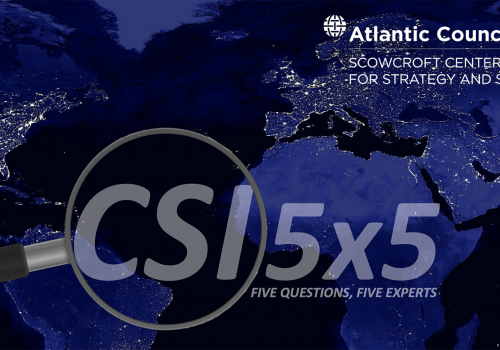 Tue, Jan 28, 2020
The past ten years have, among other things, witnessed the most-costly cyberattack on record, the discovery of a computer worm capable of wreaking physical destruction, and USCYBERCOM's elevation to unified combatant command status. As we turn the page to 2020, we're looking back to recap the most significant, overblown, and emergent cyber incidents of the decade.
New Atlanticist by Simon Handler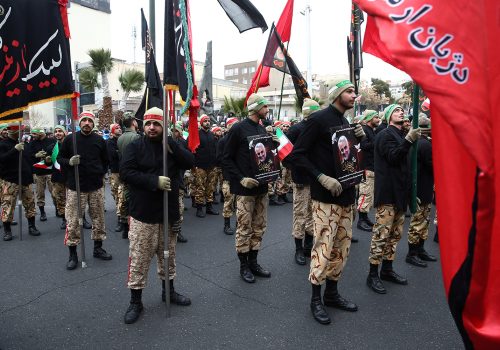 Tue, Jan 7, 2020
Iran's government will feel the need to retaliate against the United States, but it does not wish to ignite a prolonged war with the United States. The regime's near-term aim is to demonstrate to its domestic and regional constituencies that it has the capability and the resolve to avenge Soleimani's killing and, more strategically, to drum up support for hardliners ahead of legislative elections next month. While Iran has a number of options available, its cyber toolkit not one to be overlooked.
New Atlanticist by Simon Handler, Katherine Wolff, Will Loomis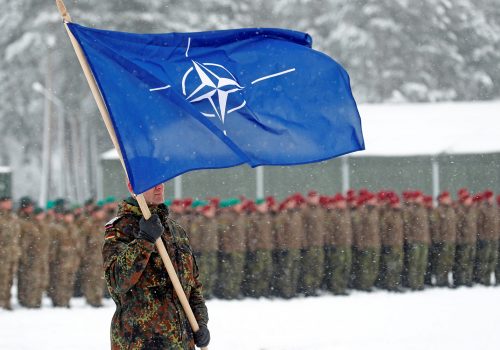 Tue, Dec 3, 2019
"Russia has shown with its actions that it is a serious security threat," Estonian defense minister Jüri Luik said during a panel discussion on Baltic and Black sea security during the NATO engages event in London on December 3. "For Lithuania, [Russia] is the only external existential threat we have," added Lithuanian defense minister Raimundas Karoblis.
New Atlanticist by David A. Wemer
Featured in-depth research and reports

Thu, Feb 6, 2020
Withdrawal timetables do not achieve the political benefits that policymakers desire, but they do incur the risks policymakers rightly fear.
Report by Paul D. Miller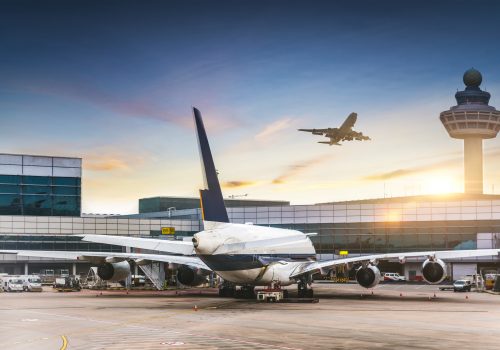 Wed, Dec 11, 2019
The digital attack surface the aviation sector presents to its adversaries continues to grow in such a way that both managing risk and gaining insight on it remain difficult. With emerging technologies like machine learning and fifth-generation (5G) telecommunications seeing wider adoption—alongside electric vertical takeoff and landing (eVTOL), autonomous aircraft, and increased use of space—aviation-cybersecurity risk management is on the cusp of becoming more complex.
Report by Pete Cooper, Simon Handler, Safa Shahwan Edwards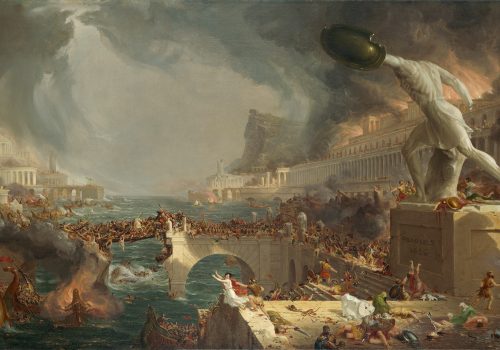 Tue, Dec 10, 2019
AI is expected to have a transformational impact on the future of geopolitics, defense, and security. In this fluctuating environment, where the US is engaged in a high-stakes competition with is near-peer adversaries, and AI is enabling paradigm-shifting changes in public and private sector operations, how should the US respond?
Atlantic Council Strategy Paper Series by Tate Nurkin; Stephen Rodriguez
Leadership