Our inspiration: Brent Scowcroft 1925-2020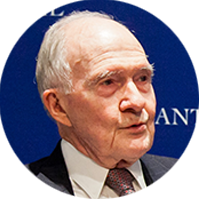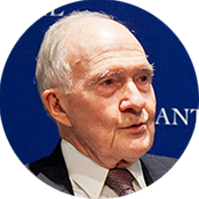 The Scowcroft Center honors the legacy of service of General Brent Scowcroft, who has died at age 95. The Center embodies his ethos of nonpartisan commitment to the cause of security, support for US leadership in cooperation with allies and partners, and dedication to the mentorship of the next generation of leaders.
Subscribe to The Strategist
We are proud to introduce to you The Strategist: a newsletter to catch you up on highlights from the Scowcroft Center for Strategy and Security.
Introducing the Young Global Professionals Program
Scowcroft Center initiatives
Shaping the Post-COVID World Together
Featured work
Featured commentary and analysis

Mon, Oct 19, 2020
Whether current US President Donald J. Trump is re-elected or former Vice President Joe Biden becomes the next occupant of the White House, the next US president will be confronted with a growing challenge from China, the lingering danger of an assertive Russia, and a broad range of threats complicated by the proliferation of new technologies.
New Atlanticist by David A. Wemer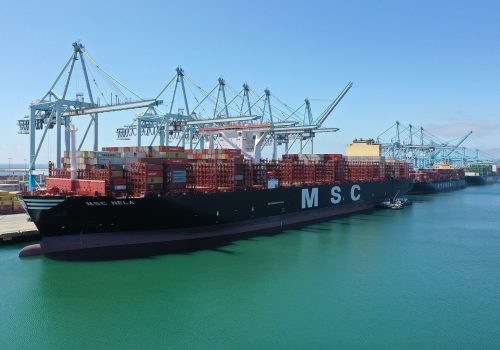 Tue, Oct 13, 2020
With greater than 90 percent of all global trade tonnage transported by sea and vital global energy networks, maritime infrastructure has never been more essential and yet also more at risk.
New Atlanticist by Cyber Statecraft Initiative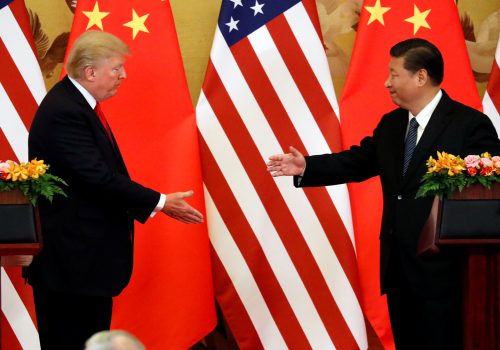 Mon, Sep 14, 2020
Over the past two years, the Scowcroft Center for Strategy and Security has hosted a series of strategy consortium meetings with small groups of experts and officials to discuss a comprehensive US and allied strategy for China. This paper provides a brief preview of an Atlantic Council Strategy Paper to be released this fall. Strategic […]
Strategic Insights Memo by Jeffrey Cimmino, Matthew Kroenig, Barry Pavel
Featured in-depth research and reports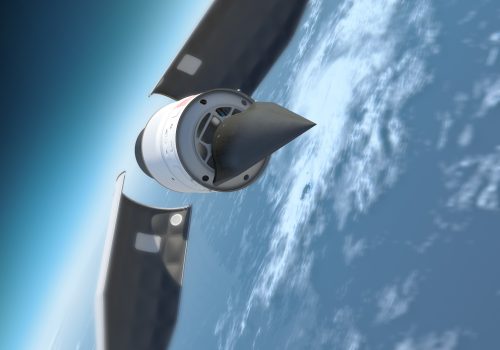 Mon, Aug 17, 2020
Hypersonic weapons are nearing maturation, but debates about their military relevance are often defined solely by technology. This primer situates hypersonic weapons within the regional context of the Indo-Pacific to provide a foundation for strategic analysis.
Report by John T. Watts, Christian Trotti, and Mark J. Massa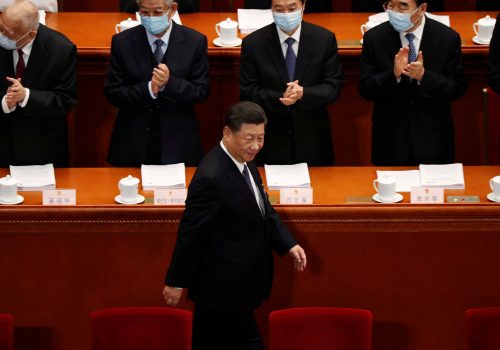 Mon, Aug 24, 2020
Beijing is pursuing a China-centric strategy aggressively and in a fashion that is causing significant collateral damage to nations around the globe. Thus far, the transatlantic partners have no comparable strategy to counter these challenges. A new transatlantic approach is needed.
In-Depth Research & Reports by Hans Binnendijk, Sarah Kirchberger, and Christopher Skaluba

Thu, Aug 13, 2020
The Department of Homeland Security (DHS) needs to refocus its mission to lead the defense of the United States against major nonmilitary threats.
Issue Brief by Thomas Warrick & Caitlin Durkovich
Leadership