Latest posts
GeoTech Cues by David Bray, PhD
A presidential agenda for the GeoTech Decade that uplifts people, prosperity, and peace
For both the good of the United States and the world, it will be the next president's duty to ensure the United States emerges from the challenges of the COVID-19 pandemic, the deep economic recession, and its polarized society, renewed, revitalized, and rebuilt. Leveraging new technologies will be an integral part of that mission.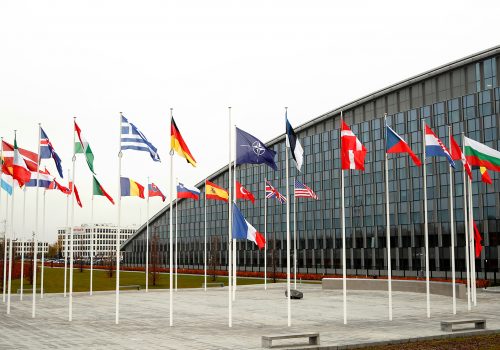 Thu, Oct 29, 2020
Transatlantic democratic allies must begin working together to develop new technologies like cloud computing and artificial intelligence, to strengthen their collective defense, support democracy, and protect their societies. Here's a quick look at what NATO, EC, and NSCAI experts said about how a transatlantic alliance for artificial intelligence will impact the geopolitical landscape and protect democracy worldwide.
Read More
Upcoming events
Latest videos & event recaps
GeoTech activities
AI & China: Smart partnerships for global challenges
Post-COVID-19
Global food
Sign up for GeoTech updates
Sign up to learn more about the GeoTech Center
New technologies and data are tools. It is upon the choices we make, both as individuals and as communities, that ensure that they are used as a force for good in the world.