Latest posts
Launching the New "Economy of Trust" Newsletter
In partnership with SICPA and its project to open a Campus for the Economy of Trust, the Atlantic Council's GeoTech Center is pleased to launch the new Economy of Trust newsletter. This newsletter will highlight advances in technology and data activities that provide the opportunity to improve nations and sectors alike, centered around building trust and more transparent frameworks. While it may feel like the last decade has been a period of widening polarization and mistrust within societies, both SICPA and the Atlantic Council's GeoTech Center believe we can reverse this trend and build resiliency into organizations and societies.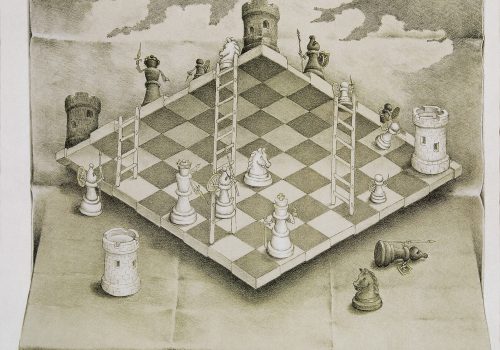 Tue, Jan 12, 2021
The report captures key takeaways from various roundtable conversations, identifies the challenges and opportunities that different regions of the world face when dealing with emerging technologies, and evaluates China's role as a global citizen. In times of economic decoupling and rising geopolitical bipolarity, it highlights opportunities for smart partnerships, describes how data and AI applications can be harnessed for good, and develops scenarios on where an AI-powered world might be headed.
Read More
Upcoming events
Latest videos & event recaps
GeoTech activities
AI & China: Smart partnerships for global challenges
Post-COVID-19
Global food
Sign up for GeoTech updates
Sign up to learn more about the GeoTech Center
New technologies and data are tools. It is upon the choices we make, both as individuals and as communities, that ensure that they are used as a force for good in the world.