Key highlights
Coronavirus & energy
EnergySource Innovation Stream
Virtual fireside chat series
Upcoming events
The Global Energy Center regularly convenes government, industry, civil society, and public stakeholders to discuss pragmatic solutions to the challenges presented by the rapidly changing energy landscape, working to enhance energy security for countries and individuals around the world.
EnergySource Blog
Working with a wide-ranging community of experts and stakeholders, the Global Energy Center provides timely commentary and analysis on the geopolitical, sustainability, and economic challenges of the changing global energy landscape.

Mon, Oct 19, 2020
While the road to greater European energy independence from Russia is long, it leads through Eastern Europe. Eastern European countries like Ukraine and Belarus are eager for energy autonomy, and the United States has the capacity to meet Eastern European energy demand while expanding American LNG and nuclear energy markets.
EnergySource by Evan Sieradzki

Wed, Oct 14, 2020
The operational and information technologies responsible for running energy systems today were never engineered to be secured in a digital environment, posing a technical challenge tough to solve and difficult for small and mid-sized operators to afford. New developments in artificial intelligence-based solutions can help all energy companies put defenders ahead of attackers, while adapting to the changing energy landscape.
EnergySource by Leo Simonovich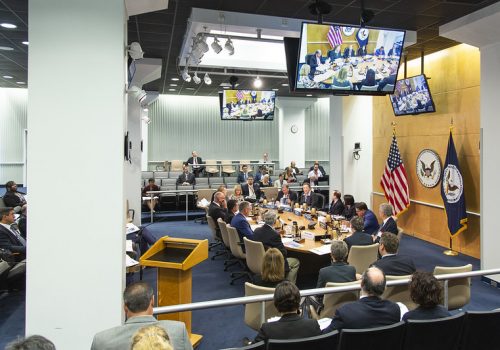 Wed, Oct 7, 2020
Driven in part by concerns over climate change, nuclear energy is receiving renewed attention. In order for the United States to meet growing international demand for nuclear reactors—rather than ceding the mantle of global exports to Russia and China—the United States will need to increase coordination with its allies in commercializing advanced reactors and streamlining relevant interagency processes.
EnergySource by Matt Bowen, Jennifer T. Gordon, Jackie Kempfer
In-depth research & reports
Leveraging its broad network of experts, the Global Energy Center produces in-depth research and reports to help governments, industry, and civil society understand and navigate the changing global energy landscape, with the ultimate goal of helping shape a world with secure and sustainable energy.

Mon, Sep 14, 2020
The US Department of Defense (DOD) has the potential to play a significant role bringing advanced reactor technology to demonstration and, ultimately, commercialization. Possible US military applications of advanced reactors—especially micro nuclear reactors (MNRs)—include deployment to remote bases that are challenging to supply with fuel; power systems for directed-energy weapons; and nuclear energy systems for space flight and off-world bases. This issue brief explores the challenges and opportunities inherent in DOD's procurement of MNRs.
In-Depth Research & Reports by Dr. Robert F. Ichord, Jr. and Dr. Jennifer T. Gordon

Mon, Aug 17, 2020
In the seven months since the publication of the Atlantic Council's issue brief, "Election 2020: What's At Stake For Energy," the social and political landscape of the United States can hardly have changed more dramatically. This issue brief updates the Atlantic Council's prior analysis and considers the new context surrounding a Trump re-election scenario and a Biden election, and the consequences for the energy sector.
In-Depth Research & Reports by David Goldwyn and Andrea Clabough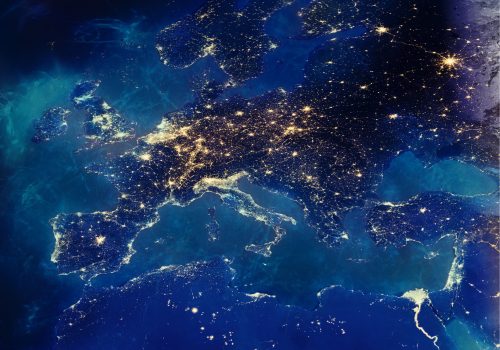 Tue, May 26, 2020
Transatlantic cooperation is essential to European energy security, which is and should remain a key national security priority for the United States. European energy security is crucial for the maintenance of a strong European economy and for European political stability, both of which are in the best interests of the United States. This report recommends that the United States and the EU focus their energy cooperation in several areas that will benefit the EU's efforts to meet climate targets and that, at the same time, will also bolster energy security.
Report by Richard L. Morningstar, András Simonyi, Olga Khakova, Jennifer T. Gordon
Current projects
Topical issues
Center staff
Energy Advisory Group
The Atlantic Council's Energy Advisory Group (EAG) comprises a small number of the Atlantic Council Global Energy Center's highest-level partners and stakeholders. The EAG meets at least twice each year to discuss the GEC's vision and strategy, and it remains in close contact with the GEC's founding chairman and director throughout the year to provide guidance on areas of growth, programming, and fundraising. The EAG is chaired by David Goldwyn, former US Department of State special envoy and coordinator for international energy affairs.
Spotlight: 2020 Atlantic Council Global Energy Forum in Abu Dhabi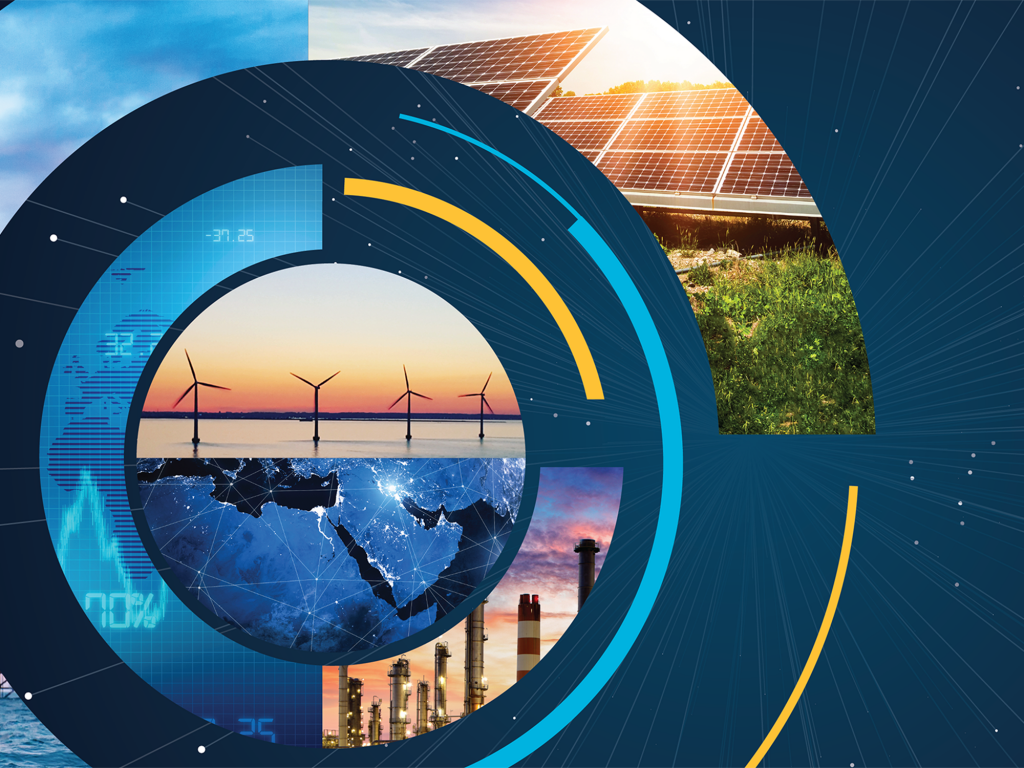 Abu Dhabi | January 10 – 12, 2020
Held Under the Patronage of His Highness Sheikh Mohammed Bin Zayed Al Nahyan, Crown Prince of Abu Dhabi and Deputy Supreme Commander of the United Arab Emirates (UAE) Armed Forces.
The Atlantic Council Global Energy Forum in Abu Dhabi is the premier international gathering of government, industry, and thought leaders to set the global energy agenda for the year and anticipate and respond to the dramatic changes in the world of energy. Convened in partnership with the Ministry of Energy of the United Arab Emirates, ADNOC, and Mubadala, the forum is part of Abu Dhabi Sustainability Week.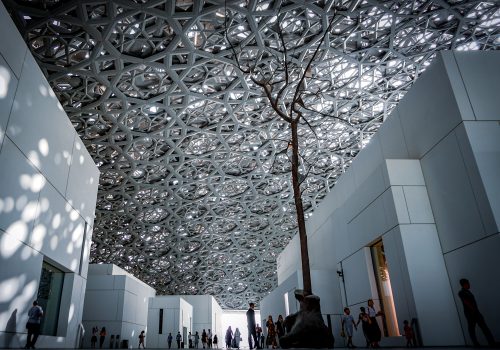 Thu, Jan 9, 2020
The Middle East and North Africa (MENA) region is projected to experience significant demographic growth by 2050, growth which will have to be met with commensurate economic expansion and job opportunities, or the region will risk an increase in political instability. To meet this challenge, countries in the region must diversify their economies beyond the energy sector and expand their energy sector beyond hydrocarbons. What are the key trends that MENA countries will have to contend with, what is already being done, and what further steps should be taken?
Read More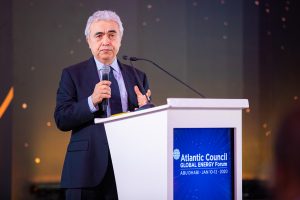 Sat, Jan 11, 2020
A widening gap between perceptions and reality of the global energy markets could increase volatility as governments, policy makers, and industries struggle to tackle climate change, according to Fatih Birol, the executive director of the International Energy Agency.
New Atlanticist by Adal Mirza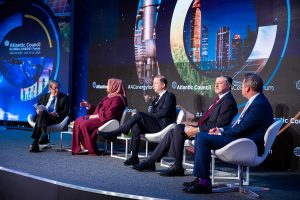 Sun, Jan 12, 2020
"There are some who believe that gas should play no role in the global energy mix," Ambassador Richard Morningstar, founding chairman of the Atlantic Council's Global Energy Center, said at the introduction of a panel on the future of gas at the Atlantic Council's Global Energy Forum hosted in Abu Dhabi, United Arab Emirates on January 12, 2020. At the other end of the spectrum, he added, some have "called gas a destination fuel that provides a clean baseload energy needed for the developed world to grow."
New Atlanticist by David A. Wemer
Global Energy Center newsletter
Subscribe to DirectCurrent
Sign up for the Global Energy Center newsletter to stay up to date on the program's work.