Key highlights
Upcoming events
The Global Energy Center regularly convenes government, industry, civil society, and public stakeholders to discuss pragmatic solutions to the challenges presented by the rapidly changing energy landscape, working to enhance energy security for countries and individuals around the world.
EnergySource Innovation Stream
EnergySource Blog
Working with a wide-ranging community of experts and stakeholders, the Global Energy Center provides timely commentary and analysis on the geopolitical, sustainability, and economic challenges of the changing global energy landscape.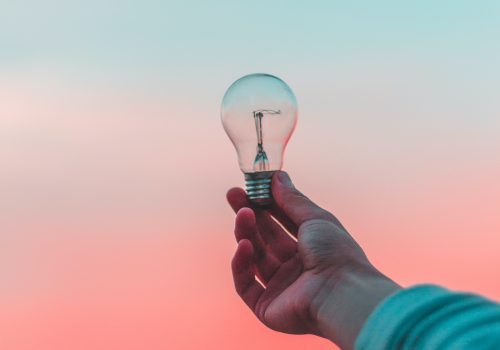 Wed, Jul 28, 2021
A series of policy papers focusing a host of topics from Just Transition policy in Colorado, to hydrokinetic energy in rural areas, to port decarbonization strategies, all written by the Atlantic Council's Veterans Advanced Energy Fellows.
EnergySource by Veterans Advanced Energy Fellows, Cohort 2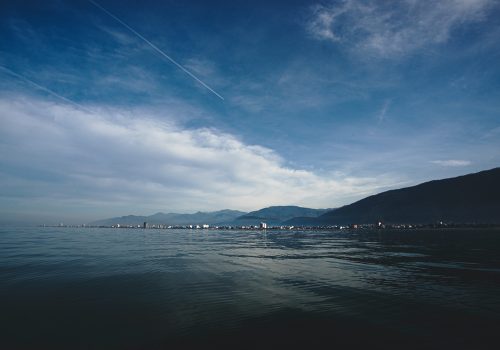 Mon, Jul 26, 2021
Completion of the Southern Gas Corridor, which delivers Caspian gas from Azerbaijan to Europe through a system of connected pipelines, has been hailed as a major step in enhancing European energy security. However, high capital costs and market challenges threaten its expansion as a gas-only pipeline.
EnergySource by Daniel D. Stein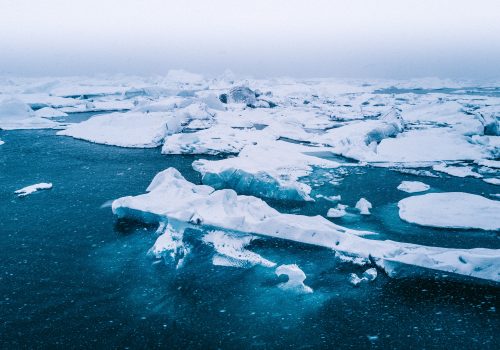 Thu, Jul 22, 2021
As Arctic communities look to reduce reliance on diesel generators for electricity production, small modular reactors are becoming an increasingly attractive option. Collaboration between governments, private companies, and civil society organizations is crucial to ensure the successful development and deployment of safe, transportable, microreactors for remote areas.
EnergySource by Julia Nesheiwat
In-depth research & reports
Leveraging its broad network of experts, the Global Energy Center produces in-depth research and reports to help governments, industry, and civil society understand and navigate the changing global energy landscape, with the ultimate goal of helping shape a world with secure and sustainable energy.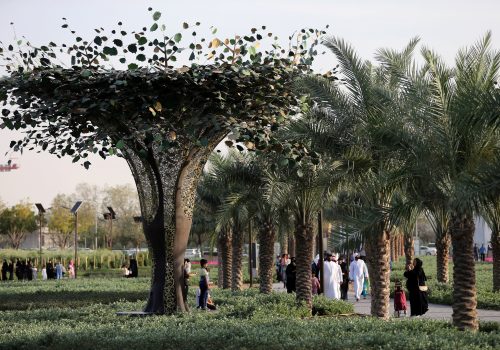 Mon, Aug 2, 2021
The United Arab Emirates and Kingdom of Saudi Arabia have emerged as leaders in the Arab Gulf's energy transition. But even as the two countries work to decarbonize their economies, challenges remain.
Report by Dr. Jean-François Seznec; Samer Mosis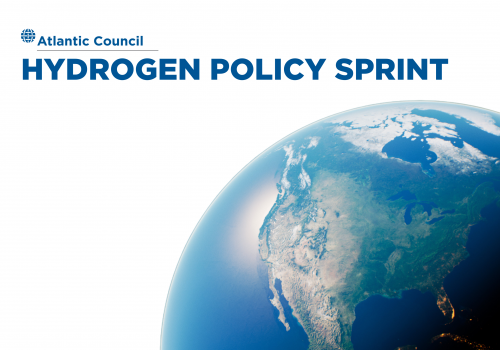 Wed, Jul 21, 2021
This third brief in the Atlantic Council's hydrogen policy sprint discusses pathways for hydrogen transportation and storage infrastructure development in the United States.
In-Depth Research & Reports by Cynthia Quarterman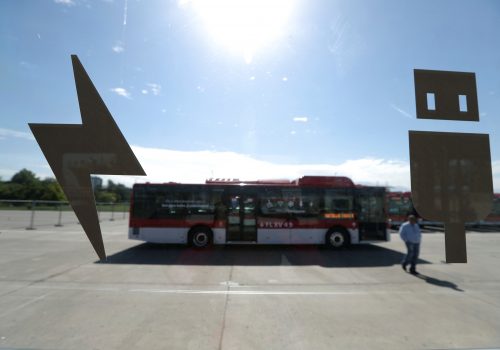 Thu, Jun 10, 2021
A peak in global oil demand would have significant geopolitical and geoeconomic consequences for oil-producing and importing states alike. And while oil resources have afforded leverage to producing nations, many of these countries have not diversified their economies and remain highly dependent on oil revenue for economic and national stability.
Report by Robert J. Johnston
Flagship summit
Diversity in Energy Initiatives
Topical issues
Center staff
Center experts
The Atlantic Council Global Energy Center maintains a strong cohort of Nonresident Fellows and Senior Fellows who serve as subject matter experts on a multitude of topics across the energy system. Our experts provide insight, analysis, and fact-based research to our work in authoring reports, publishing articles, engaging in the media, and participating in public and private events on our behalf.
Energy Advisory Group
The Atlantic Council's Energy Advisory Group (EAG) comprises a small number of the Atlantic Council Global Energy Center's highest-level partners and stakeholders. The EAG meets at least twice each year to discuss the GEC's vision and strategy, and it remains in close contact with the GEC's founding chairman and director throughout the year to provide guidance on areas of growth, programming, and fundraising. The EAG is chaired by David Goldwyn, former US Department of State special envoy and coordinator for international energy affairs.
Look back at the 2021 Global Energy Forum
Global Energy Center newsletter
Subscribe to DirectCurrent
Sign up for the Global Energy Center newsletter to stay up to date on the program's work.