Sun, May 24, 2020
Volodymyr Zelenskyy won the Ukrainian presidency with a campaign that positioned him as an everyman alternative to the country's discredited political elite, but a lack of media engagement now risks undermining his democratic credentials.
UkraineAlert by Tetiana Gaiduk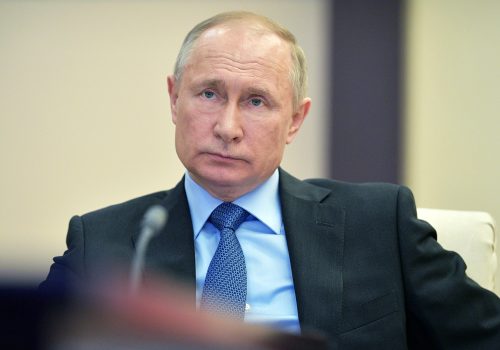 Tue, Apr 28, 2020
Another source of reliable information for the Russian public is under threat at a time when it's more needed than ever, with the country looking down the barrel at another sixteen years of Putin's strongman rule.
New Atlanticist by Doug Klain

Tue, Mar 24, 2020
African leaders have embraced Twitter as a platform to provide updates on COVID-19. This curation of their tweets is meant as a window to the continent's evolving response.
AfricaSource by Luke Tyburski