About the 2021 Veterans Advanced Energy Week
The 2021 Veterans Advanced Energy Week will be a series of interactive learning and networking experiences dedicated to veterans, reservists, and military spouses working to strengthen US national security through careers in the advanced energy industry
Participants will gain insights into the technology, policy, and economic trends that are driving the global energy transition from senior leaders and experts across industry, academia, and government. Veterans Advanced Energy Week recognizes and celebrates the important contributions that military veterans and spouses are making to the energy transition that is making our country safer, more resilient, and more independent. Now in its fifth year, the Veterans Advanced Energy Week has become a leading forum for experts to share perspectives on new technologies and emerging trends in energy.
Shareable graphics
Sample tweets
Sample Facebook posts
Sample LinkedIn posts
Learn more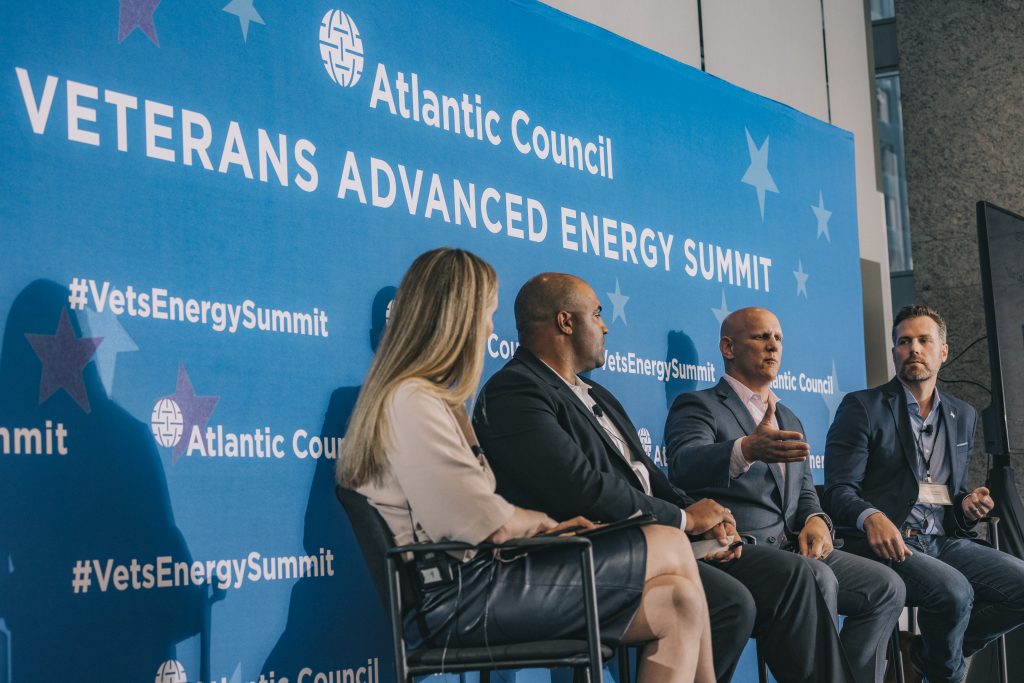 Veterans Advanced Energy Week brings together veterans, active duty, military spouses, and reservists to learn about energy security, engage with energy professionals, and access new career and educational opportunities.