Wed, Jul 8, 2020
King Abdullah II of Jordan has repeatedly warned that Israel's and the Trump administration's actions are fueling potential instability.
MENASource by Seth J. Frantzman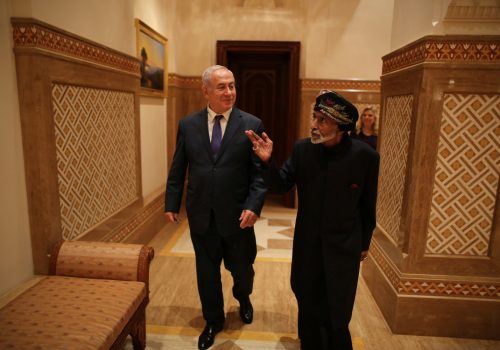 Tue, Jul 7, 2020
Common fear of Iran's nuclear ambitions, growing uncertainty about the US commitment to the Gulf region, a desire by oil-rich Arab nations to access Israeli know-how, and the worsening COVID-19 pandemic have given momentum to a rapprochement between Israel and the six nations of the Gulf Cooperation Council.
New Atlanticist by Larry Luxner

Tue, May 19, 2020
With much of global diplomacy relegated to video conferences these days due to the coronavirus pandemic, the timing of Pompeo's decision to traverse the Atlantic raised more than a few eyebrows.
MENASource by Shalom Lipner