Selected blogs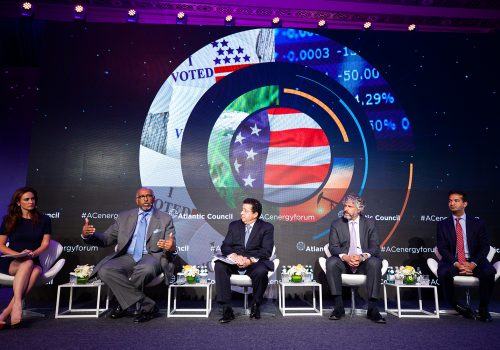 Sun, Jan 12, 2020
From the release of the Green New Deal to global protests on environmental policy, "climate [has become] a prominent national issue and all the attention it received in 2019 guarantees that it will be a top issue in an American presidential election for the first time ever," according to former US Congressman Carlos Curbelo (R-FL).
Elections 2020 by David A. Wemer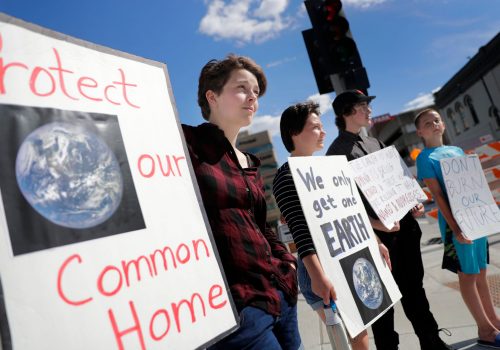 Thu, Sep 5, 2019
What united all of the candidates was a recognition that climate change would need to be a major focus of the next president.
New Atlanticist by David A. Wemer

Tue, Oct 2, 2018
In the case of the 2016 US election, Russian actors took advantage of a "massively fragmented media market" to promote fake news stories and disseminate stolen material, according to Atlantic Council Senior Fellow Laura Galante.
New Atlanticist by David A. Wemer
Selected research
In the news
Thu, Jan 23, 2020
In the News by Atlantic Council
Sun, Jan 12, 2020
Atlantic Council2020 Global Energy Forum U.S. Election 2020: What's at Stake for Energy and Climate? Speakers: Carlos Curbelo, Former US Representative (R-FL) Avi Garbow, Environmental Advocate, Patagonia David Goldwyn, Chairman, Energy Advisory Group, Atlantic Council Michael Steele, Former Chair of the Republican National Committee Moderated By: Hadley Gamble, Reporter and Anchor, CNBC Location: Abu Dhabi, […]
Transcripts by
Tue, Oct 29, 2019
Last week, Facebook revealed details of a new Russian influence operation targeting the 2020 U.S. election. Sticking to the playbook they used in the 2016 presidential election, Russian operatives infiltrated both sides of contentious political debates, seeking to widen the fissures in American society. The operation focused on Instagram and reached roughly 147,000 U.S.-based Instagram users. The efforts concentrated on the swing state of Florida.
In the News by Emerson T. Brooking
Coverage of previous elections