Our Mission
The Atlantic Council promotes constructive US leadership and engagement in the world based on working with allies and partners to meet global challenges.
Our corporate program
To address the dynamic, global challenges of the 21st century, companies must be a part of an equally dynamic and global community. The Atlantic Council is that community, one that builds consensus and advances solutions. The corporate program's three pillars—convene, connect, collaborate—represent our guiding philosophy and the value that our partners receive.

Paths to corporate membership
Join the Atlantic Council Corporate Program through one of our four membership paths: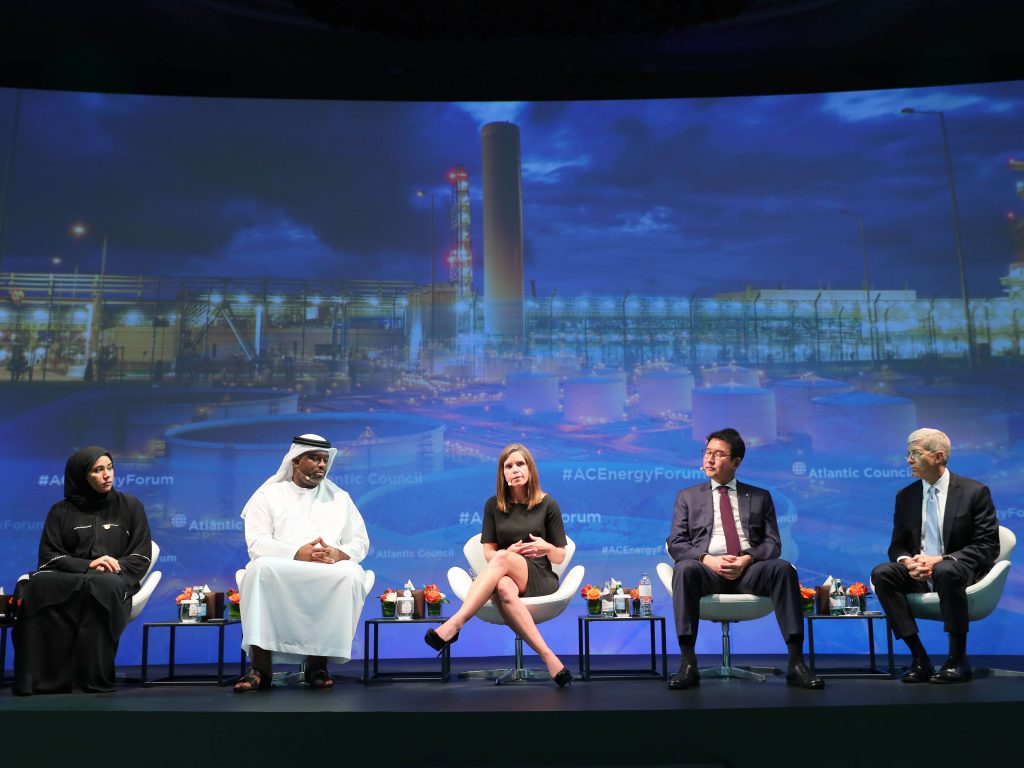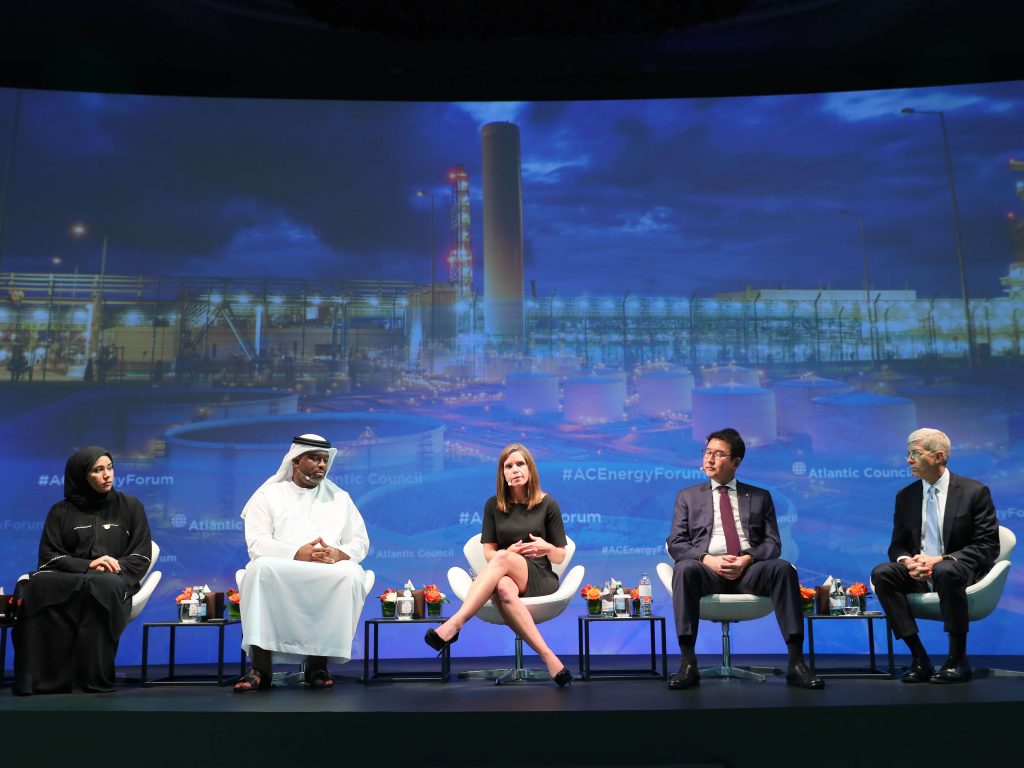 Strategic Partnership
Of paramount importance to the Council, Strategic Partners provide transformational support that enables the Council to tackle the most pressing issues facing the world, such global resilience and political disinformation. Our strategic partnerships are deeply collaborative endeavors and the best way for companies to engage the Council in finding solutions to issues of mutual concern.
Event Sponsorship
Harness the Atlantic Council's high-level convening power by supporting a premier event. Benefits are strategically tailored around the gathering and your company's interests. Events include:
Distinguished Leadership Awards • Washington
Global Citizen Awards • New York City
Global Energy Forum • Abu Dhabi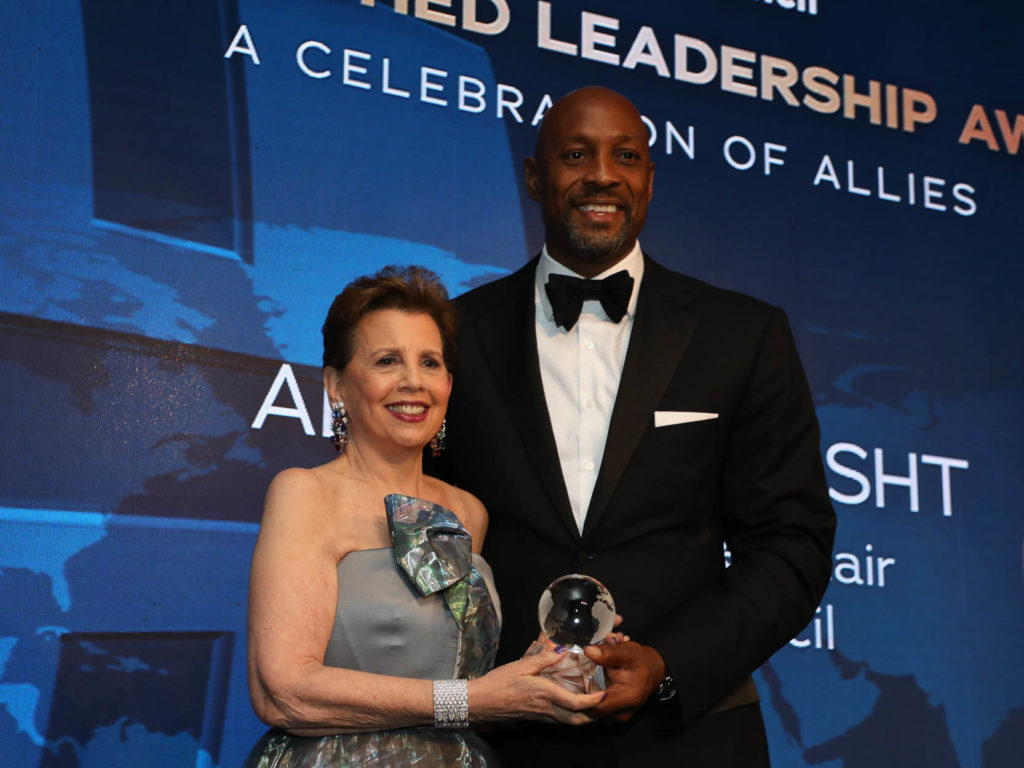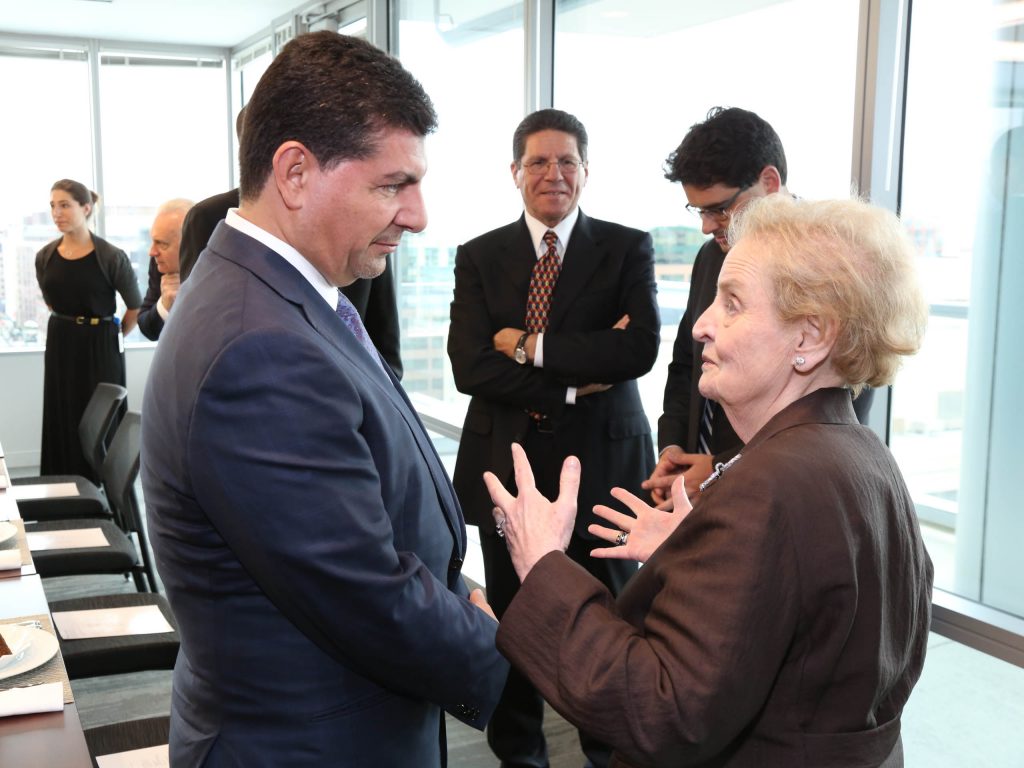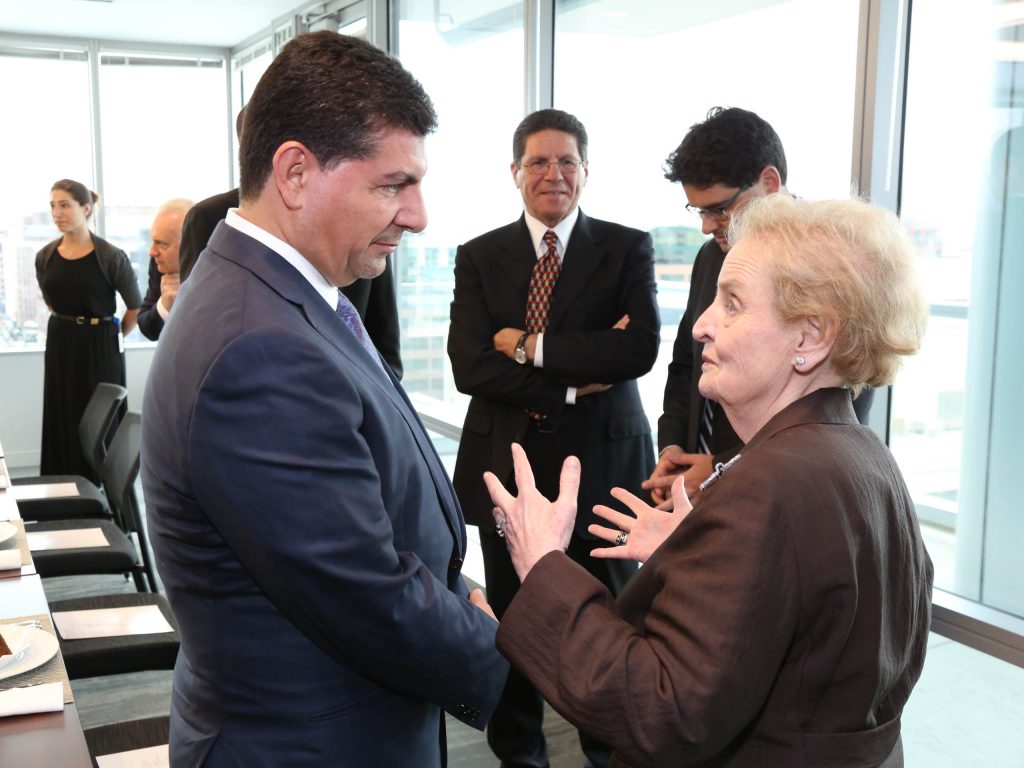 Program Sponsorship
Engage with the Council's cutting-edge expertise by supporting a program, center, or initiative working on issues critical to your business. Benefits include access to program thought leadership, events and briefings. With 16 programs and centers, the Council's work is truly global in scope and comprehensive in nature.
Corporate Membership
Provide unrestricted support for the Council's work. Enable innovation, fuel growth, and provide the institutional flexibility necessary to develop critical solutions to dynamic challenges in a globalized world. Corporate members support the Council's overall mission and receive benefits that engage the full breadth of what the Council has to offer, from high-level convening to expert analysis.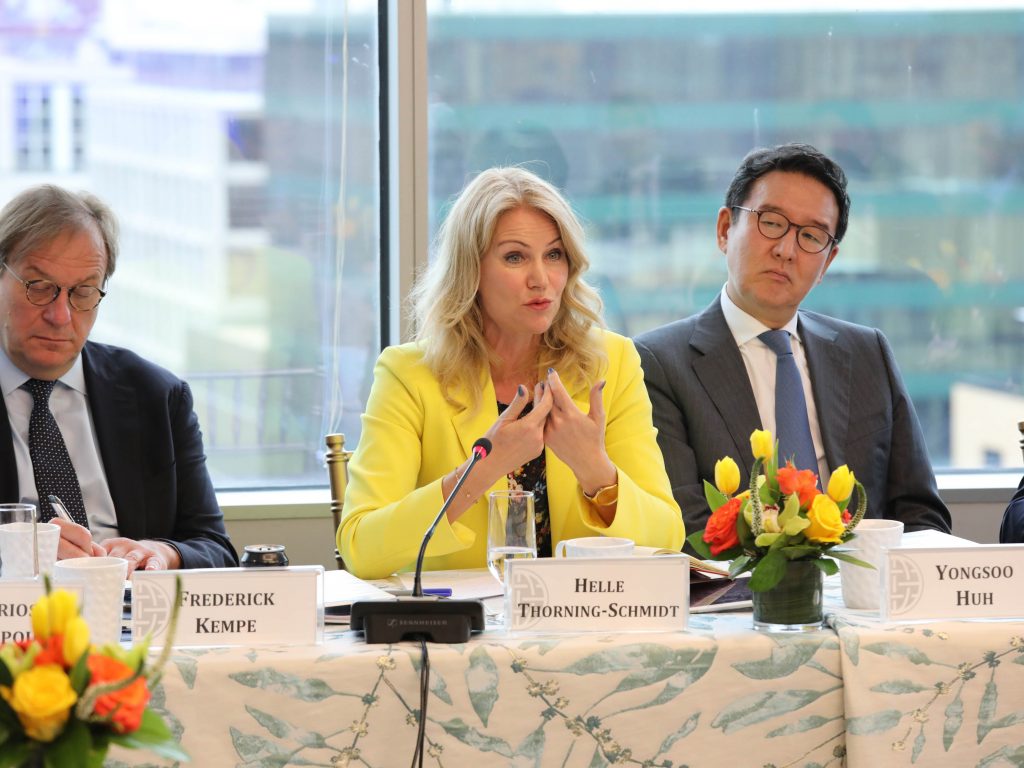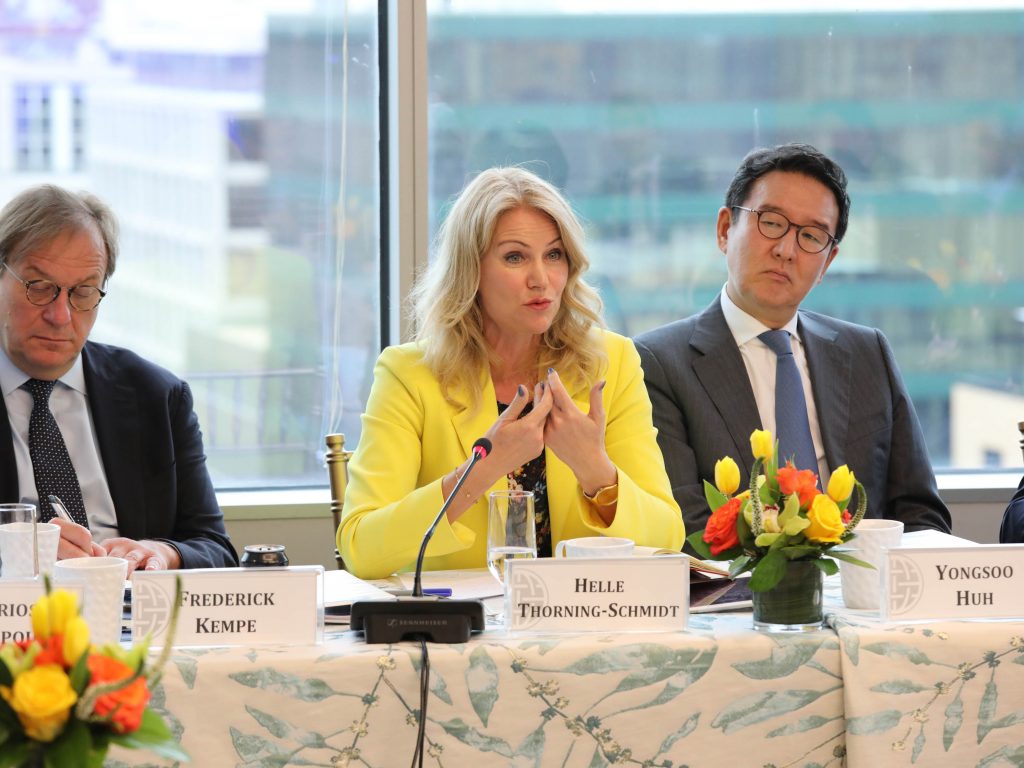 Benefits of corporate membership
Each track of corporate engagement features its own set of unique benefits. Common packages include:
Invitations to private dinners
Exclusive opportunities to be recognized as a corporate thought leader
Private briefings from our leading experts
An annual, partners-only roundtable discussion with Atlantic Council President and CEO Frederick Kempe
A partnership manager to oversee your company's Council engagement
Recognition in the Atlantic Council's online and print material
Partnership levels
Strategic Partner
$250,000 and above
Global Leadership Circle
$100,000 – $249,999
Chairman's Circle
$50,000 – $99,999
ACT1 Federal
BP America
Booz Allen Hamilton
Bridgewater Associates
EmiTel S.A.
Equinor
Fincantieri Marine Group
General Electric Company
HanesBrands Inc.
Holtec International
JPMorgan Chase & Co.
KPMG
KNDS
Laurel Strategies
LexisNexis Group
Maroc Telematique
Palantir Technologies
Peraton
PricewaterhouseCoopers LLP
Primer AI
Repsol Oil & Gas USA, LLC
SAIC
Schmidt Futures
S&P Global, Inc.
Siemens Energy
SoftBank Group
Squire Patton Boggs
Tellurian Inc.
TEPCO
Textron Inc.
Tupras Turkey
Twitter, Inc.
Uniper
United Parcel Service
President's Circle
$25,000 – $49,999
ConocoPhillips
Consolidated Contractors
Elbit Systems of America
Excelerate Energy
FedEx Corporation
First Eastern Holdings
Hogan Lovells International LLP
Howard Baker Forum
Kibar Holding
Maxar Technologies
MBDA, Inc.
MetLife
PayPal
Penguin Random House LLC
PJT Partners
Procter & Gamble Company
RBC Capital Markets
Rebellion Defense
SAFRAN SA
Shell Oil Company
Snowpoint Ventures
Southern California Edison
Syngenta Corporation
Total S.A.
Zurich Insurance Group Ltd