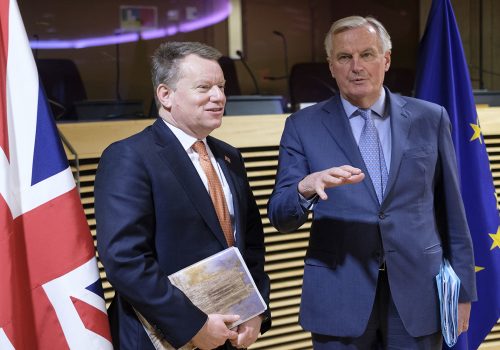 Wed, Jun 3, 2020
If the United Kingdom can navigate a way forward on data transfers with both its ex-masters in Brussels and its ally in Washington, its success might ultimately yield benefits beyond these two bilateral trade contexts.
New Atlanticist by Kenneth Propp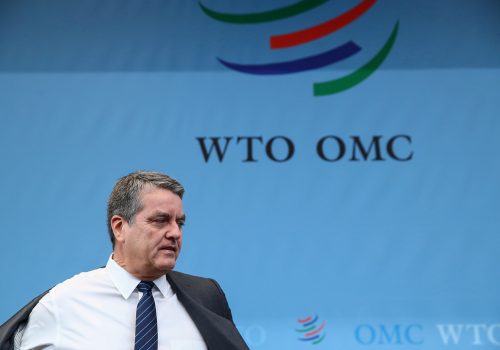 Tue, May 26, 2020
Will the WTO finally pick a woman? Which continent "gets" the slot? And does the institution need someone from a developing country? These questions merit attention, but first, it's time to ask why this isn't "business as usual."
New Atlanticist by Marc L. Busch

Thu, May 7, 2020
The United States can no longer remain content with the notion of a Chinese economic threat arising in the distant future. The advent of COVID-19 has made it more apparent than any other time including the US-China trade War that now is the moment for the United States, European Union, and other like-minded countries to diversify supply chains away from China.
New Atlanticist by Michael Greenwald
Programs