Thu, Sep 10, 2020
The current approach by the Trump administration risks weaponizing international trade and ignoring valuable opportunities to both strengthen US commercial interests and further strategic objectives.
New Atlanticist by Mark Linscott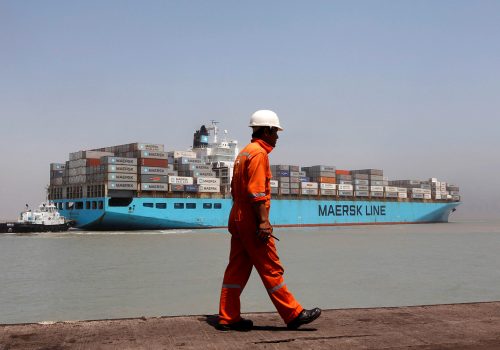 Tue, Sep 8, 2020
The United States needs a reset on its trade policy in South Asia that focuses on the twin goals of supporting its potential partners in the region and providing tangible economic benefits back home.
New Atlanticist by Amber Jamil

Thu, Sep 3, 2020
After much too long a time, the political climate towards China and Russia is finally starting to change in Berlin. This is an opportunity for the United States and Germany to re-engage and turn Germany from a weak link in the transatlantic alliance to a reliable partner.
New Atlanticist by Roderick Kefferpütz
Programs