This is who we are
Since its founding in 1961, the Atlantic Council's mission has been inclusion in a fundamental sense: helping Americans understand that they are part of a broader international community.
The Atlantic Council has distinguished itself as an institution where Americans work collaboratively with our counterparts in allied and partner countries to develop ideas, propose solutions, and build a better world.
Then, as now, the organization was animated by diverse views and perspectives. Diversity has always been and will always be our competitive advantage. It's our engine for exponential growth and exceptional performance.
Today, the Atlantic Council cherishes its status as a diverse international organization, where those who speak different languages, have different political points of view, and come from different national, religious, and ethnic backgrounds draw on their varied experiences to enrich our work.
We also recognize we can, must, and will do more.
As far back as 1952, Secretary of State Dean Acheson –one of the Atlantic Council's founders – wrote in a letter included in an amicus brief submitted to the Supreme Court of the United States in Brown vs. Board of Education, that "the continuance of racial discrimination in the United States … jeopardizes the effective maintenance of our moral leadership of the free and democratic nations of the world."
The United States has come far since then, and so too has the Atlantic Council. We pledge to do even better, realizing that diversity, equity and inclusion are part of the crucial domestic underpinnings of our international credibility and success.
We are committed to strengthening a culture that celebrates diversity, strives for equity, and breaks down barriers in pursuit of inclusion. Only an organization that reflects the world around it—and that acknowledges historical inequities, structures, and biases that perpetuate them to this day—can work to dismantle these barriers to progress and thus help shape a better, more just global future. Our mission is global, but our work begins at home.
We are taking steps to ensure that our community—from our talent pipeline and internship program to our leadership team, managers, senior fellows, external experts and partners, board of directors and advisory councils—embodies these commitments. We are building on our strength in reflecting a global workforce to better reflect diversity across race, gender, religion, national origin, sexual orientation or identity, and political views at all levels of the organization.
Our institution, guided by its internal Diversity, Equity, and Inclusion Council, is developing a comprehensive strategy to ensure that the values that underpin the organization's mission are expressed through our recruitment, content, convenings, talent management, and board members and partners.
The Atlantic Council has experienced unprecedented growth in the past decade, nurturing a high performance culture of excellence and expertise, results-orientation and entrepreneurship, and collegiality and optimism. Our team members bring their values and passion to our mission. Accelerating this success requires the Council to ensure that each member of our community is valued, heard, and given the opportunity to be a catalyst for positive change.
We therefore make the following commitments:
Atlantic Council Community: The Council is committed to recruiting, training, and retaining a diverse team across all levels of the organization to more effectively advance our mission of working with allies and friends to shape the global future.
Atlantic Council Culture: The Council is committed to fostering and promoting a community of individuals who celebrate and embrace diversity, equity, and inclusion.
Atlantic Council Public Engagement: The Council is committed to ensuring that its publications and convenings are inclusive and reflect the diversity and values of the global community we serve.
Succeeding in our mission requires the hard work of building consensus and ensuring the inclusion of diverse partners. Just as importantly, it means engaging all segments of the public and preparing a new generation of diverse leaders to act on the core conviction that brought the Atlantic Council into existence at an earlier time of historic tension and volatility: a better future for the world is out there—and we can only secure it by working together in unity.
Featured content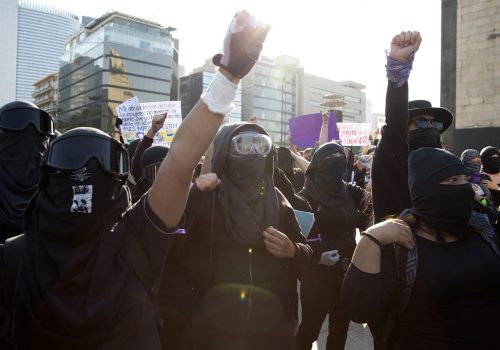 Thu, Dec 10, 2020
In Latin America and the Caribbean, this year's Human Rights Day marks a grim trend as COVID-19 sets back decades of progress for women and girls. And without enlisting everyone, including men, in the fight for women's empowerment, society's ability to achieve gender equality is limited.
New Atlanticist by Valentina Sader, Cristina Guevara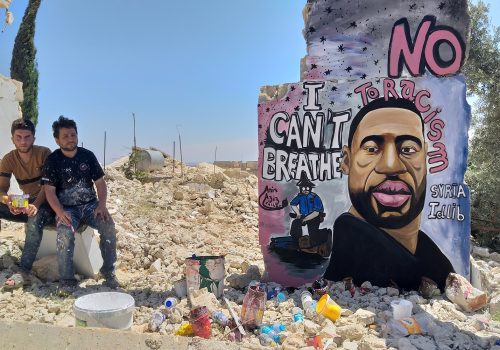 Fri, Jun 12, 2020
When it comes to the essence of the Black Lives Matter (BLM) protests—the call for an end to systematic and systemic racial discrimination—there is less willingness on the part of many people in the Arab world to acknowledge that such issues also afflict the Gulf, the Levant, and North Africa.
Diversity, Equity, and Inclusion by Tuqa Nusairat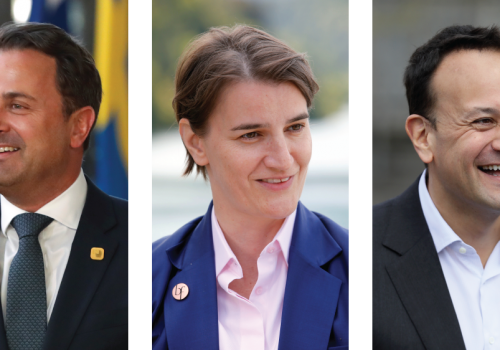 Tue, Jun 30, 2020
As the world marks Pride Month, three prominent out LGBTI European leaders discussed their countries' fight against coronavirus, ongoing disagreements between Europe and the United States, and the continuing fight for LGBTI equality.
New Atlanticist by Larry Luxner
Featured events
Women

Transforming impact on economies and societies
Empowering women entrepreneurs and leaders
Women's ability to participate fully and equally in political, social, economic, and cultural life can help spur economic growth, drive innovation, and ensure greater equity. Female representation in the highest levels of political and business leadership is still poor in many world democracies. Women across all segments of society face significant barriers to success. Removing these obstacles and empowering women entrepreneurs and leaders can have a transformative impact on economies and societies.
Wed, Apr 8, 2020
WASHINGTON, DC – April 8, 2020 – The Atlantic Council Global Energy Center announced today the selection of its 2020-2021 class of fellows for its Women Leaders in Energy Fellowship. The Fellowship is a one-year, nonresident program for early to mid-career rising women leaders in the energy and climate field with an interest in policy. […]
Read More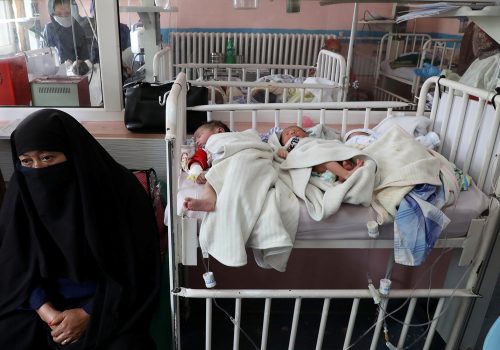 Mon, Aug 31, 2020
Developing a sustainable maternal healthcare system is an integral step to achieving transformative justice for Afghan women and for the development of Afghanistan's social institutions amid the ongoing peace process.
New Atlanticist by Shariq Farooqi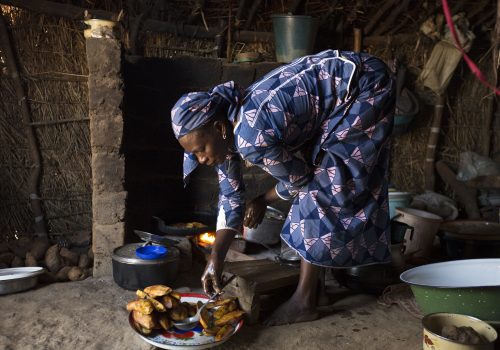 Fri, May 1, 2020
While lockdowns and social distancing measures have been essential in the battle against the coronavirus pandemic, they have also produced unintended consequences: increased rates of domestic violence. As COVID-19 spreads in African countries, demand for support services for victims of gender-based violence continues to rise.
AfricaSource by Joanne Chukwueke

The Atlantic Council Global Energy Center's Women Leaders in Energy Fellowship is a one-year fellowship program for early to mid-career rising female leaders in the energy and climate field with an interest in policy.

The Atlantic Council fosters an inclusive community for LGTBI employees and partners. We also work with partners at home and abroad to expand LGTBI inclusion and protect their rights.
Featured opportunities
Diversity, Equity, and Inclusion Council co-chairs