Breaking down China and India's race to represent the Global South
China and India have taken very different approaches to promote developing countries' demands for change in the international economic and financial system. And the divergences are only growing in response to recent events ranging from the just concluded International Monetary Fund/World Bank annual meetings in Marrakech, the Belt and Road Forum in Beijing this week, and most tellingly their reactions to the horrific attacks by Hamas in Israel. China and India are effectively in a race to define the consensus agenda for the Global South—and their choices may define whether such a consensus can even exist.
The IMF/World Bank meetings in Marrakesh
One of the concrete results of this year's IMF/WB annual meetings is the agreement for an "equi-proportional" IMF quota increase without changing the relative voting shares of members. India's Finance Minister broke the news of the quota agreement, affirming her country's support for the US proposal as an immediate and temporary solution, pending continuing negotiations about changing the relative voting power.
By contrast, China has wanted both an increase and a realignment of quota to reflect the growing share of developing countries, especially its own, in the global economy. China's view seems to be more in line with that of the G24 (comprised of major developing countries) which emphasized that an equi-proportional IMF quota increase without quota realignment will weaken the IMF by continuing to undermine its legitimacy and effectiveness. India has taken a pragmatic approach, agreeing to changes which are feasible now and not insisting on measures which are out of reach due to geopolitical conflicts among major countries.
Also noteworthy was the difference between the G20 Ministerial meeting statement coming out of the meetings. Under India's chairmanship, the G20's statement omitted condemnation of Russia's war in Ukraine, as had the New Delhi G20 Summit statement. India's ability to craft a consensus statement yet again stands in contrast with the lack of consensus in the International Monetary and Financial Committee (IMFC) under Spain's chairmanship. IMFC failed to issue a joint statement coming out of the meetings; instead the Spanish chair issued an individual statement containing a strong condemnation of Russia. This difference again highlights India's ability to forge a global consensus over thorny issues.
The third Belt and Road forum
Since its inception in 2013, China's Belt and Road Initiative (BRI) has concluded deals worth about $1 trillion in 150 countries. About 130 of those countries have sent delegations to this week's Forum, including about twenty heads of state—of countries like Russia, Hungary, Indonesia, Sri Lanka, Argentina, Kenya and Zambia. India is conspicuous by its absence. The gathering is intended to showcase President Xi Jingping's leading role in global development efforts—in contrast to his absence at the G20 Summit in New Delhi where Prime Minister Narendra Modi took the limelight.
Amidst criticisms about inefficiency in project implementations and huge debt buildups, China is using the Forum to affirm that the BRI will continue, albeit in smaller and greener forms focusing on digital infrastructure, instead of large-scale physical projects. The interests shown by many developing countries suggest that participation in the BRI will remain an important consideration in their dealings with China—especially if the United States and its allies don't provide their own alternative financing. By contrast, India has criticized the BRI for promoting projects that have failed to meet international quality and transparency standards, and in particular has been against the China-Pakistan Economic Corridor, one of the BRI flagship projects, which has raised India's sovereignty concerns as it passes through disputed Kashmir.
Reactions to the Israel/Gaza situation
Perhaps the most dramatic difference between China and India in response to recent events has been their reactions to unfolding events in the Middle East.
Immediately after Hamas attacks on Israel, PM Modi expressed shock over the terrorist attacks, saying "we stand in solidarity with Israel at this difficult hour." The Indian government then reiterated its long-standing support for an independent Palestinian state. India's stance is closer to that of the West.
By contrast, China has avoided condemning Hamas but called for all parties to push for a ceasefire, an end to the fighting, and returning to the negotiating table. However, in more recent days, China has criticized Israel's actions as "acting beyond the scope of self-defense and should stop its collective punishment of Gaza civilians."
China's evolving view on the Israel/Gaza situation seems to be in line with that of many developing countries, including major ones such as Brazil, South Africa, and Indonesia as well as the African Union. That view attributes Israel's denial of the fundamental rights of the Palestinian people as the root cause of the current tensions and calls for negotiations to resolve the conflicts.
Is there a consensus agenda of the Global South?
Recent events have revealed major differences in policy and posture, not only between China and India, but among developing countries. Those differences suggest that it is not straightforward to describe a grand common view of the diverse countries in the Global South. Nor is such a consensus around the corner. It is more likely that different configurations of countries will coalesce around different issues, depending on their circumstances and national interests.
Developing countries will likely pick and choose their alignment with China and India based on their specific goals. For example, developing countries eager to develop their trade and investment opportunities will continue to approach China—whose global economic footprint is much larger than that of India. Furthermore, countries with a strong anti-colonial inclination will find more affinity with China.
On the other hand, when countries prioritize the importance of being able to negotiate with developed countries to change current international economic and financial institutions and practices to be more supportive of their own economic growth and development, India's pragmatic approach has become more attractive—as demonstrated by the support of major countries for India's presidency of the G20 in 2023.
The result will be a complex web of multi-alignment, instead of simple non-alignment, among countries in the Global South. This will make it challenging for the West to win hearts and minds of developing countries in its geopolitical competition with China. It also highlights the importance for the West to engage constructively with countries like India to address the grievances and concerns of developing countries. Finally, it could constrain the diplomatic clout of both India and China, as neither will truly be able to say it represents the whole range of views of the Global South without a single overall consensus.
---
Hung Tran is a nonresident senior fellow at the Atlantic Council's GeoEconomics Center, a former executive managing director at the Institute of International Finance and former deputy director at the International Monetary Fund.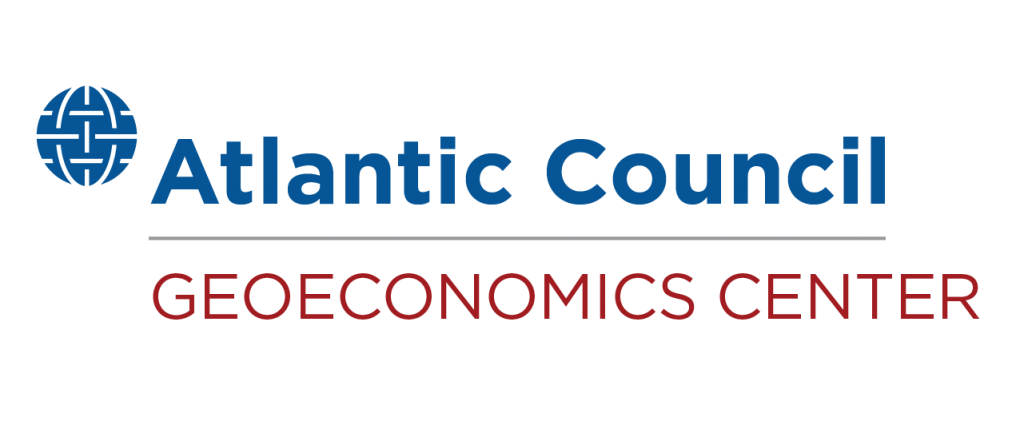 At the intersection of economics, finance, and foreign policy, the GeoEconomics Center is a translation hub with the goal of helping shape a better global economic future.
Further reading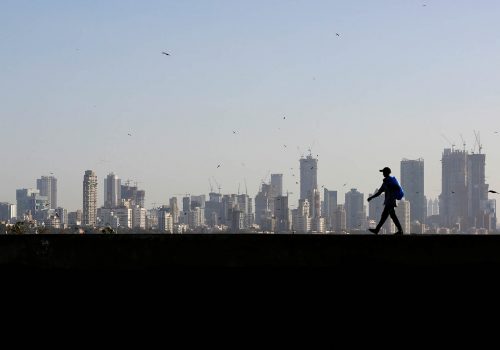 Mon, May 22, 2023
SouthAsiaSource By Sandeep Kumar
India's gain in geopolitical leverage could escalate tensions in Asia as opposed to promoting stability. The international community should take note.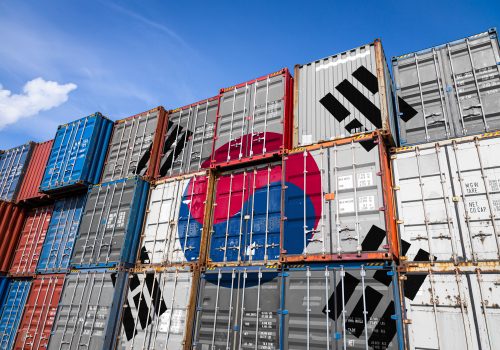 Mon, Jul 31, 2023
Econographics By Phillip Meng
When it comes to Asia-Africa trade, many think of China first. But Beijing is not the only country growing ties. South Korea has accelerated trade, investment, and development initiatives—expanding trading volumes significantly.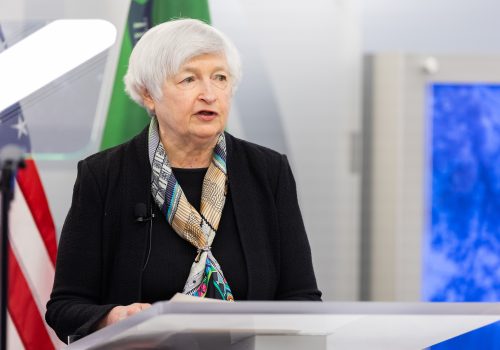 Thu, Apr 21, 2022
Econographics By Amin Mohseni-Cheraghlou
The growing divide is under the scanner as US Treasury Secretary Yellen and Colombian Finance Minister Restrepo both voiced a need to modernize the institutions.