How ESG investing can better serve sustainable development
The deadline for the 2030 Sustainable Development Goals (SDG) targets is fast approaching, but many countries aren't on track to hit them. The cost to meet the SDG targets on time has risen to close to $135 trillion, and this amount is continuing to grow. The private sector can help close the gap, and the rise of Environmental, Social, and Governance (ESG) investing should in theory help. In practice, 2022 was a year of setbacks for ESG and illustrated several roadblocks preventing it from contributing to sustainable development. For ESG to help countries hit SDG targets, there needs to be more clarity and agreement from both private data providers and from regulators.
The rise of sustainable investing in the private sector
Mobilizing private sector capital to boost sustainable development and ESG priorities makes sense given the numbers. With the top 500 asset managers holding $131.7 trillion in Assets Under Management (AUM) and the combined market capitalization of the top ten global companies reaching over $10 trillion in 2022, the private sector is well-positioned to contribute. Moreover, sustainable investing, mostly in renewable energy, was the fastest growing Foreign Direct Investment (FDI) theme in 2021—with 70% directed to developing countries. Up until 2021, financial markets have also experienced large shifts toward sustainable investing, with ESG fund issuance increasing by 53% to $2.7 trillion in 2021, while the green, social, sustainable and sustainability-linked bond market rose $1 trillion, grabbing 10% of the global debt market share. Sustainable companies also issued $48 billion in new equity, while sustainable lending reached close to $717 billion in borrowing. For example, in Indonesia, companies like Pertamina Geothermal Energy are looking to issue green bonds to help grow its business but also facilitate the transition to clean energy.
Meanwhile, multinational corporations (MNCs) are integrating sustainability metrics into their supply chains, based on the Science Based Targets Initiative (SBTI). Financial and reputational risks from poor ESG practices can negatively impact a company's future profits and resilience, which filter down to its local value chain. Many MNCs, including, Nestle, PepsiCo, and Unilever, are working towards preventing this by establishing and adhering to SBTI targets to increase sustainable practices within their global supply chains. Others, including Starbucks, are diverting funds to support climate and water projects in developing countries in an effort to conserve or replenish 50% of the water they deplete through their operations, including the agricultural supply chain.
Together, ESG investing and SBTI targets should contribute significantly to sustainable development and lower the cost of hitting the SDGs. However, last year revealed several barriers that threaten that potential.
Roadblocks to investing in sustainable development
Sustainable finance faced challenges in 2022 as increased global regulatory scrutiny and divergent ESG standards led to a dip in ESG investing. Reuters reported that in 2022, sustainable investments reversed course for the first time in a decade, with sustainable bond sales decreasing by 30% and green bonds down 23%. Overall, ESG performance declined by nearly 9%, as international investment in ESG, especially climate change, declined.
Varying ESG rating standards, methodology, and data sources, that are often reclassifying sustainably labelled products, contributed to lower levels of ESG investing in 2022. Several ESG labelled securities were downgraded due to criteria conflicting with both major ratings agencies, while conflicting or overly prescriptive requirements led to a decline in support for ESG related shareholder proposals and the withdrawal of several financial industry members from regional ESG alliances. With over 600 ESG data providers, globally, it is not surprising a lack of consistency and standardization leave investors confused about the true risks and rewards from sustainable finance. Recent research reported that 20 of the 50 largest global asset managers assess their sustainable finance products using four or more ESG rating providers, while the other 30 use internal models for the same purpose. Underlying biases in ratings can often exclude developing countries struggling to attract sustainable finance due to inherent country-specific risks, like fossil fuel dependence, budget constraints, and high sovereign debt from external shocks, market access, and lack of technological innovation. However, some asset managers, like Abrdn, have developed in-house ESG ratings system based on data and metrics from external sources, like the World Bank and IMF, to consider unique factors when evaluating alignment with the SDGs for companies listed in their Emerging Markets Sustainable Development Corporate Bond Fund.
Global regulations for ESG have also complicated cross-border sustainable investing, potentially leading to an increase in compliance costs and reduction in the number of eligible sustainable funds for firms. Although evolving European, UK, and US frameworks regulating ESG have similar objectives, the approaches towards sustainable investing vary among the jurisdictional regulations and oversight bodies, especially around labelling and reporting. This disparity has also encroached on the Asia-Pacific financial industry, where many banks are starting to require local asset managers to comply with European ESG standards despite the existence of similar local regulations. An analysis of ESG and sustainable-labelled funds identified that less than 4% meet the standards of all three jurisdictions, while 85% do not comply with any of them. Additionally, different jurisdictional requirements and contradicting assessments of how to measure sustainable supply chains brought an additional level of uncertainty to MNC's ESG initiatives in FDI. Companies are starting to realize they may not have fully assessed the impact of carbon emissions on its operations in other countries, specifically in the developing market. Streamlining allowing for flexibility in the global ESG regulatory framework will be critical to ensuring sustainable investments increase and assist with countries in meeting their ESG goals.
A way forward
To help meet the SDGs, the World Bank recently announced the creation of a roadmap that focused on three main objectives, including increasing private sector funding, improving country-level engagement and analysis, and establishing a global taxonomy for sustainable investment tools. UN Deputy Secretary-General Amina Mohammed recently warned that "the SDGs will fail without the private sector," because private sector actors can "invest in the transitions necessary to accelerate development progress and get the SDGs back on track." The private sector has not only the financial capacity, but also the commitment, to fuel sustainable investing, but faces barriers to keep up the momentum. The IMF and World Bank have an incredible opportunity to address the current ESG investing challenges. The World Bank roadmap is an important first step, but more will be needed to ensure globally consistent standards and data for ESG. The potential for greenwashing or indiscriminate exclusion of countries can be avoided by working with governments and ratings providers, and by improving country-level engagement to both align metrics and to integrate unique country risks in sustainable investing and supply chains. With many firms already leveraging IMF and World Bank data, creating a formal framework will encourage the expansion and scaling up of private sector ESG financing for regions in urgent need of funding.
---
Nisha Narayanan is a Non-Resident Senior Fellow with the GeoEconomics Center.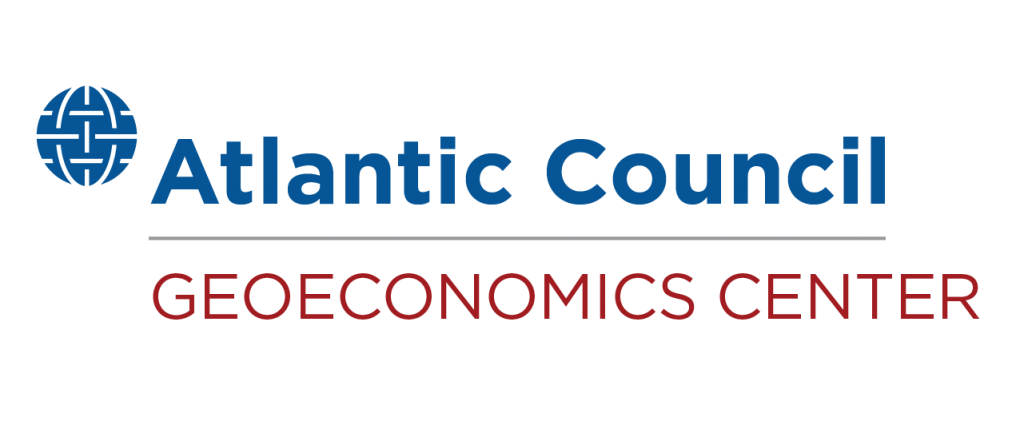 At the intersection of economics, finance, and foreign policy, the GeoEconomics Center is a translation hub with the goal of helping shape a better global economic future.