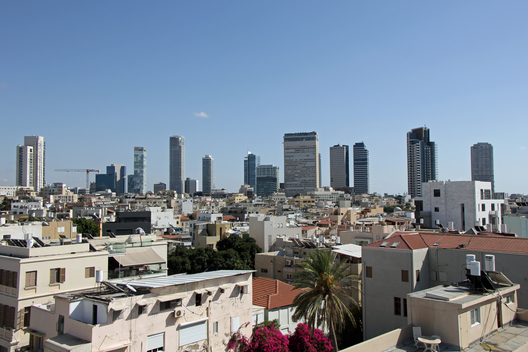 On June 15, the Israeli state prosecution indicted a former minister, Dr. Gonen Segev, for spying for Iran. Israeli authorities arrested him about a month earlier. His arrest and indictment were kept secret until a gag order was partially lifted on June 18. If found guilty, Dr. Segev would be the most senior Israeli political figure ever to spy for an enemy country.
Dr. Segev – a former combat soldier, officer and medical doctor – was elected in 1992 as a member of the right wing Tzomet party. In 1994 he left the party. The following year he was appointed minister of energy in the second Rabin government. He also was made a member of the security cabinet, a group of select ministers that discuss and decide on the most important security matters. Although Dr. Segev served as a minister for less than a year, his vote allowed Prime Minister Rabin to secure a majority in the Knesset (the Israeli Parliament) on a crucial vote for the implementation of the controversial peace deal with the Palestine Liberation Organization. By 1996, Dr. Segev was ejected from politics.

Then followed a dramatic fall from grace. In 2004, he was convicted of credit card fraud. In 2005 he received a five-year jail sentence for an attempted drug smuggling operation into Israel. Following his 2007 early release, he left the country for Nigeria, where he relaunched his medical career, due in part to the fact that his medical license was revoked in Israel following his drug-related conviction.
Israeli authorities allege that he established contact with Iranian intelligence agents in Nigeria in 2012. According to the indictment, Dr. Segev provided information to Tehran's agents and assisted them in trying to create relationships with Israeli business figures, mostly veterans of the security establishment.
Several Israelis were convicted of aiding Iran in the 1990s and 2000s, mostly businesspeople who sold Tehran dual-use or military products. Never before, however, has a senior Jewish-Israeli (former) establishment figure been convicted of spying for Iran, or indeed any other Middle Eastern country.
Dr. Segev's case highlights three issues regarding the current state and context of Iranian-Israeli competition.
First, the episode highlights that Iran and Israel are engaged in a truly global intelligence struggle. Much of it is driven by Israel's concerns over the militarized aspects of Iran's nuclear program. This Israeli-Iranian competition includes, among other means, intelligence cooperation and alliances for both sides with regional and global partners. Former Israeli intelligence officials suggested that they warned Dr. Segev in the early 2000s that Hezbollah was trying to make contact with him. It is highly likely that Hezbollah's past efforts were the basis for Iranian contact with Dr. Segev a decade later. Israel, it seems, was assisted by Equatorial Guinea, which arrested Dr. Segev and repatriated him.
This is clearly a sophisticated struggle with bold moves on both sides. Israel's Prime Minister Benjamin Netanyahu boasted in a dramatic April 30 press conference of stealing the archive of the Iranian nuclear program; now, Tehran's ability to recruit a former member of Israel's security cabinet has been revealed. At the same time, however, one wonders how long Israel may have known about Dr. Segev's Iranian connections. Perhaps he served (knowingly or otherwise) as a double agent before being arrested? While we cannot know what the next chapter in this spy saga will be, it is quite safe to predict that more is to come.
Secondly, the Iranian revelation came after a string of dramatic Israeli operational and intelligence successes against Iran and its allies. As noted, Israeli intelligence agents stole an entire Iranian archive, and further humiliated their foes by making the achievement public in an April press conference. On May 10, Israel conducted a massive attack on some fifty Iranian targets in Syria, demonstrating both operational and intelligence dominance. In June, word emerged that Israel was able to convince Moscow to pressure Iran to withdraw its forces and allies from the Syrian-Israeli border. All this took place against the backdrop of unprecedented coordination between Jerusalem and Washington.
Israelis have had to exhibit super-human humility in light of these achievements and the sense of invincibility they have invoked. In the past, Israel miscalculated and fell into strategic traps that led to exorbitant costs during the wars of 1973 and 1982 due to an inflated sense of relative military and intelligence prowess. In this respect, Tehran provided Israel with an important reminder about the limits of Jerusalem's power and effectiveness.
Finally, responses in Israel to the affair show that Israeli-Iranian tensions are not simply a foreign and security matter, driven by the clash of two of the strongest countries in the Middle East. The Iranian threat also is being used to advance internal political positions.
Israeli right-wing politicians were quick to a make a direct connection between Dr. Segev's vote in 1995 in favor of the peace deal with the PLO and the current spying allegations. The specific implication is to further delegitimize the Oslo peace process. There is also a deeper effort hinted at here: leftists are traitors, and what seems like an effort to reach peace is, in fact, an act of treachery. A hint of this came in the words of Justice Minister, Ayelet Shakked, who stated on June 18 that Dr. Segev started with "ideological treachery" and then moved to "treason against the state."
Ehud (Udi) Eiran is an Assistant Professor at the University of Haifa, Israel, and a board member at Mitvim, The Israeli Institute for Regional Foreign Policies. Follow him on Twitter: @EhudEiran.