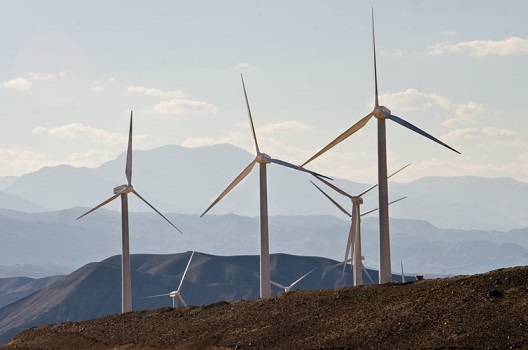 Countries across the world are planning to increase the share of renewables in their national energy baskets, particularly for electricity generation. Iran, as a major oil producer, has only recently begun to stress the role of renewables with the coming into force of its Fourth Development Plan (2004-2009).
Iran has high potential for progress in renewables. In many parts of Iran, sun radiation has the power to generate four kilowatt hours of electricity per square meter. This exceeds the average for the European Union, where sun radiation can generate only 2.4 kilowatt hours per square meter.
The Ministry of Energy has cited the importance of protecting the environment and the lack of need for new transmission and distribution lines, as well as job creation, as reasons to promote the construction of solar power plants in Arak, Isfahan and Hamedan. So far, these plants account for a capacity of just under 10 megawatts. By simplifying the rules and methods of investment, the ministry has increased the time required to buy renewable energy by 20 years, marking a 30 percent increase in the time limit for electricity purchases in the event of the use of Iranian equipment.
In May 2016, in an effort to boost the renewable sector, the Ministry of Energy decided to allow utility companies to sign long-term contracts with renewable energy producers at guaranteed prices.
Under its fifth development plan (2009-2014), Iran aimed to increase the share of renewables to five percent of its energy basket but fell short. Its sixth plan (2014-2019) envisions that 1,000 megawatts of electricity will be produced from renewable energy sources. By January 2018, Iran had reached only 300 megawatts.
Iran is also seeking to increase the role of renewables to foster the export of electricity. At present, Iran exports electricity to seven neighboring countries: Pakistan, Armenia, Azerbaijan, Turkey, Turkmenistan, Afghanistan and Iraq. Alireza Daemi, the deputy minister of Energy, has spoken of creating a regional electricity market that could extend via Georgia and Turkey to Europe. However, Iran had to cut power to Iraq recently because of record high temperatures and domestic shortages (and is also experiencing rolling power cuts in Tehran).
Iran is interested in attracting more foreign financial resources and technology with the aim of increasing its share of renewables. But renewed US sanctions after the US withdrawal from the Iran nuclear deal will undermine Iran's plans for both domestic use and export of electricity from renewables.
Since the signing of the Joint Comprehensive Plan of Action (JCPOA) in 2015, several foreign energy firms had expressed interest in Iran's energy sector, particularly regarding renewables. In September 2017, Iran signed agreements with the UK-based venture firm Quercus to construct a large solar power plant in Kerman province. The plant was projected to be the sixth largest solar power plant in the world and to entail 500 million euros in foreign investment. Quercus also agreed to a 600-megawatt solar project, including a 100-megawatt standalone installation every six months, over the next three years.
In addition, Norway's Saga Energy signed a $2.9 billion deal in October 2017 to build solar power plants in Iran, just days after US President Donald Trump refused to certify the national security benefits of the JCPOA – a stance that foreshadowed his decision to withdraw from the agreement on May 8, 2018. But Saga is among the major multinational companies that have announced that they are leaving the Iran market.
There has been no definitive news so far about the British venture, but its prospects in a post-JCPOA environment look dim.
In recent years, despite government promises, Iran has devoted an insufficient amount of resources to renewables. Iran has plans to become a regional hub for electricity and to export more electricity than natural gas. The generation of electricity through renewable resources could indeed hold the key to making Iran an electricity hub. But Iran needs foreign investments and technology transfer as well as political will to achieve these ambitious goals.
If ties between the West and Iran cannot be maintained and deepened, investment from Russia and China will no doubt be sought. A change in attitudes in foreign policy, and an attempt to eliminate tension with neighboring countries could be a step toward attracting foreign investors.
Omid Shokri Kalehsar is a Washington-based senior energy security analyst, and PhD Candidate in International Relations at Yalova University, Turkey. His primary research interest is in the area of energy diplomacy, geopolitics of energy, Iran–Russia relations and Iran-Turkey relations. Follow him at @ushukrik.