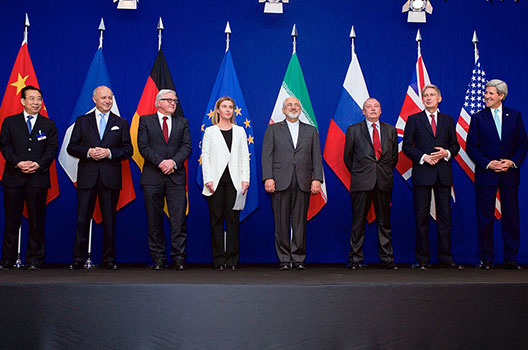 Preserving and Building on the Iran Nuclear Deal
---
In a world plagued by terrorism emanating from a region torn by conflict, the Joint Comprehensive Plan of Action (JCPOA) stands out as a rare achievement for multilateral diplomacy and non-proliferation.
In the following papers, a group of distinguished – and budding — national security experts analyze the impact and trajectory of the Iran nuclear deal and offer suggestions on ways to preserve and build on it. Their ideas range from encouraging Iran to join international frameworks for nuclear security, to persuading regional powers to ratify the Missile Technology Control Regime, to establishing the JCPOA as the "gold standard" for future non-proliferation agreements.
On the economic front, there are proposals to increase non-nuclear sanctions on Iran – but only if they are "nimble, updated and internationally coordinated" – as well as recommendations to improve Iran's access to the international financial system. The latter include accelerating Iranian accession to the World Trade Organization and restoring the "u-turn" for dollar-denominated transactions as ways of demonstrating the concrete benefits of the JCPOA to the Iranian people.
In commissioning these papers, the Future of Iran Initiative aims to stimulate debate and contribute to ending the spread of nuclear weapons. We hope that the Trump administration, the government of the Islamic Republic of Iran and other interested parties will find these suggestions useful.