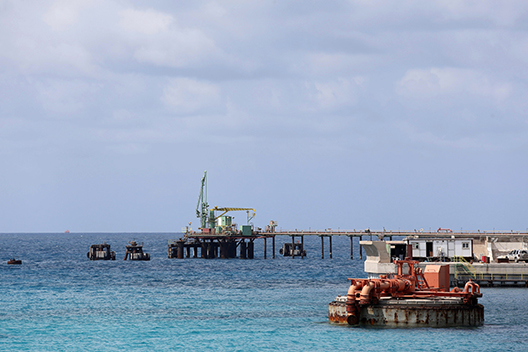 The situation in Libya seems to be heading toward a military confrontation between forces loyal to the UN-sponsored Government of National Agreement (GNA) and the Libyan National Army (LNA) forces of General Khalifa Haftar. The General is nominally under the authority of the House of Representatives (HoR), the parliament seated in Tobruk and of the government headed by Abdullah al-Thinni seated in al-Bayda. In reality, Haftar is his own commander and has been encouraged by strong support from Egypt and the United Arab Emirates (UAE) to launch his bid to take control of as much Libyan territory as possible. The General's strategy has been apparent for a long time; the latest events, the sudden and rapid attack to conquer the oil infrastructure in the Gulf of Sidra, offer empirical confirmation of such a plan.
Haftar has used the battle for the liberation of Benghazi from "terrorists" as an opportunity, with full Egyptian support, to strengthen his forces. In fact, as long as the battle in Benghazi raged, albeit confined to some neighborhoods only, a justification existed for the support in arms, equipment, and training he received from Egypt and the UAE. However, in reality part of this support went also toward enabling Haftar's troops to reach a level of effectiveness to empower them to reinforce their control over Eastern Libya and launch a sudden offensive to conquer the oil installations of the Gulf of Sidra.
These installations have been controlled by Ibrahim Jadran, the regional commander of the Petroleum Facilities Guards (PFG), for the past three years. Recently Jadran, who many Libyans see as a blackmailer of many governments, acquiesced to recognizing the GNA's authority in exchange for a large sum of money, and thus was posed to impede Haftar's westward expansion toward the Gulf of Sidra. The LNA attack, however, has been largely successful and, as of September 12, Haftar is in control of most of Libya's oil, having reportedly seized the ports of Ras Lanuf, Es Sidra, and Zueitina. While Jadran and his allies (first of all the GNA's Minister of Defense Mehdi Bargathi) are preparing to launch a counter-attack, their hold on these installations has been severely compromised by Haftar's operation.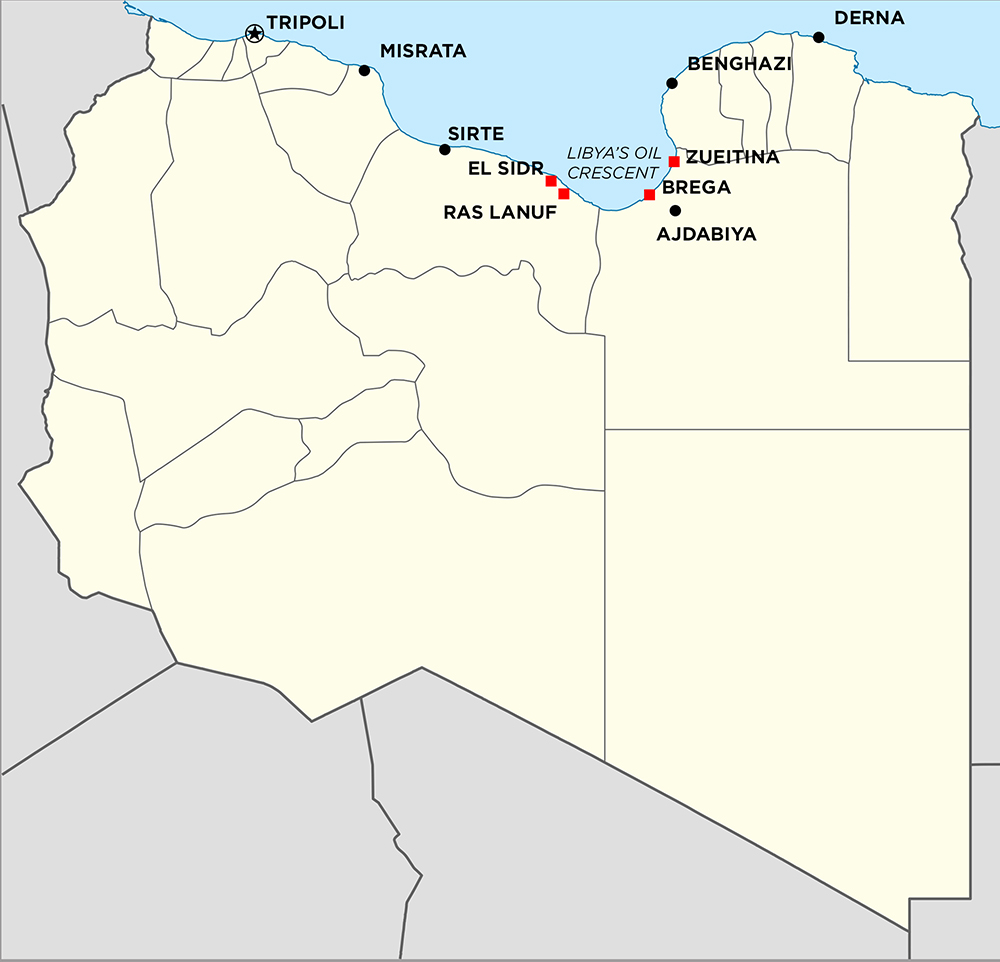 UN Security Council Resolution 2278 explicitly "condemns attempts to illicitly export crude oil from Libya, including by parallel institutions which are not acting under the authority of the Government of National Accord" and sets up a mechanism by which the GNA can ask for external help in enforcing this rule. In other words, oil can only be sold legally by the National Oil Company (NOC) led by Abdullah Sanallah and headquartered in Tripoli. Therefore, Haftar's conquest of the oil infrastructure does not immediately translate into a revenue-making asset. The purpose of Haftar's offensive, instead, is to seize resources from the reach of Fayaz al-Serraj's Tripoli government, to prevent its further establishment, and to destabilize the coalition of armed groups that support it by eliminating Jadran.
Haftar is now in a position in which he can dictate the terms of his role in the future of Libya. He could, if he wanted, negotiate with Serraj and his international backers from a position of force. He now has territorial control over large parts of the eastern province, control over most of the oil resources and ports, a much better equipped and trained armed force under his command and powerful international backers Egypt, the UAE.
The first reactions by Serraj and some international actors may be inclined towards direct confrontation against Haftar. Serraj has instructed his minister of defense to organize the troops under his control to mount a counteroffensive and reconquer the oil installations.
It is hard to say whether the forces that support the GNA, mainly the militias of the city of Misrata, will engage in battle against Haftar's troops. Misrata's forces have been engaged in a bloody fight to expel Islamic State terrorists from the city of Sirte. While they secured a victory on the ground, it comes at a heavy cost in terms of casualties. It is hard to imagine that the city's population would have the will to endure another military campaign, this time against other Libyan forces. Very little good would come from a counter-escalation while further fighting could create more damage and deprive the country of funds that are essential to the reconstruction of hospitals, schools, and public infrastructure.
It is important that the United States and its European allies continue to stand against any sale of oil that does not come from the recognized National Oil Company. This isn't about leaning towards one actor or the other, but about building the conditions for de-escalation through a deal on oil revenues. Haftar may manage to control some oil installations but without the NOC, he cannot legally sell any oil and therefore needs an agreement with the GNA in Tripoli. This agreement would confirm that oil resources belong to all Libyans and not to those who control them militarily, while avoiding the disastrous eventuality of a direct military confrontation.
A strong stance by the United States and Europe on the enforcement of UNSCR 2278 would make this deal more likely, yet this strong stance is not foreseeable. European special forces supported Haftar's troops against jihadists in Benghazi and Misratan forces against ISIS in Sirte. This will probably prevent them from openly and militarily taking a stand perceived as favoring either contender. Yet, preserving the "neutrality" of oil in Libya would be a big driver for de-escalation, which should be an interest of everyone.
This stance should be part of a wider project of which reconciliation between different cities, tribes and social groups should be the centerpiece. Oil has been a driver of war until now in Libya. In order for it to start being used to bring peace, a new social contract on how to redistribute oil revenues is necessary. This would also address the legitimate requests of many of Haftar's supporters.
Whatever the consequences of Haftar's latest operation one thing remains sure and that is that the plight of the Libyan people is far from over. Not a happy Eid.
Karim Mezran is a resident senior fellow with the Atlantic Council's Rafik Hariri Center for the Middle East. Mattia Toaldo is a Senior Policy Fellow in the Middle East and North Africa program at the European Council on Foreign Relations.