Meyce Alauddin: The WIn fellowship 'helped and empowered me'
In the past, only men were traditionally considered as entrepreneurs, financial risk-takers, and breadwinners in society. However, over time, increasing numbers of women have started businesses and excelled in industries that men haven't been able to before. This has broken stereotypes that were once set in stone.
It is essential that women become more and more involved in businesses and entrepreneurship, as they represent a large percentage of the community. Women bring different perspectives, experiences, and ideas to the table. Including them in innovation can lead to better products and services that meet the needs of a wider range of customers. Furthermore, women have the ability to multitask and excel in different, popular industries that many men aren't familiar with but are quite important for social progression.
Women that are successful entrepreneurs add to the productivity and diversity of the workforce in society. They are opening job positions in fields that haven't existed before, thereby creating opportunities in fields that could be more interesting to women, as well as changing the way families and societies are looked at as a unit. For example, it is becoming quite popular to have dual-income families and it is sometimes common for women to be the main breadwinners in households.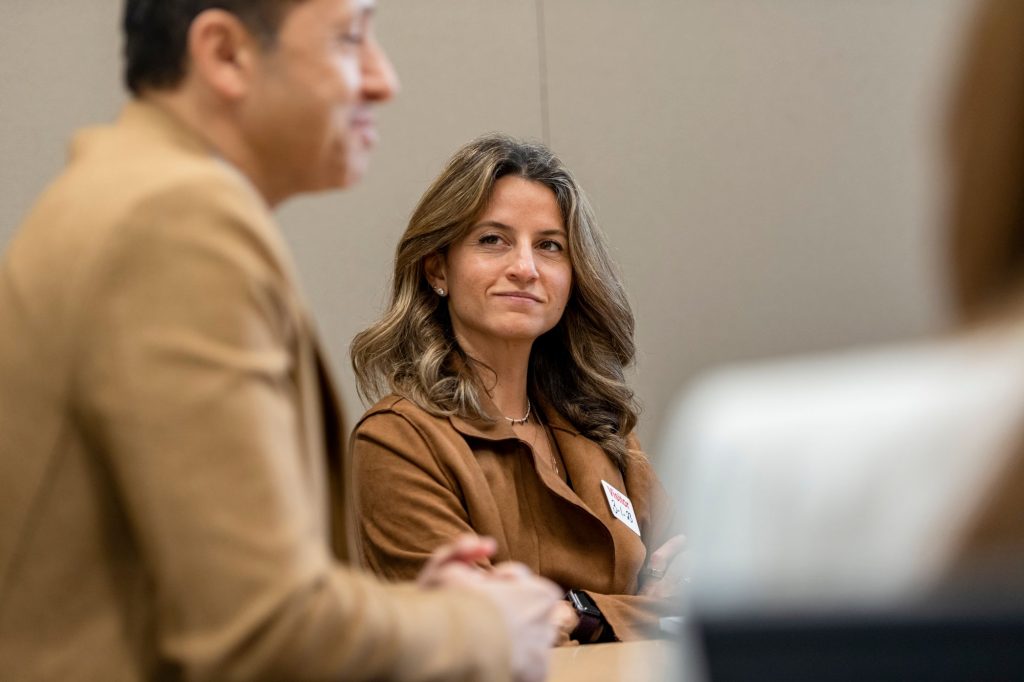 This is why programs like the Atlantic Council's WIn (Women Innovators) Fellowship are important, especially in the context of the Middle East and North Africa (MENA) region, which is undergoing rapid change in regard to the roles and participation of women in the workforce.
Saudi Arabia, in general, has been on the route to progression and inclusion. The fact that women are so involved in this growth and change is an essential part of its success. As the global economy becomes more competitive, countries need to leverage all of their talent and resources to stay competitive. Supporting women innovators enables Saudi Arabia and the MENA region to do this.
Many countries across the MENA region have also been pushing for equality and female engagement in the workforce because they feel that they will be recognized for it, which, in turn, has affected female entrepreneurs positively. It has opened opportunities for females to easily create their own businesses and seek investments. More training and mentorship programs have become available to empower more women (this also comes hand-in-hand with greater accessibility to networking events).
As a Saudi female entrepreneur running a business in the MENA region for over eight years, I have seen the evolution in overall participation and business processes firsthand. Things have changed in a very organic but speedy way. The progress that has been made shows that change is possible, and there is a growing recognition of the importance of supporting women's participation in the workforce for economic growth and social progress.
As an entrepreneur in the events and retail industry, I don't feel like I faced many challenges as a woman. The challenges I faced were very irrelevant to gender. They were mostly business, marketing, sales, and outreach challenges, just like any other startup owner and entrepreneur.
While I did feel that registering a company, going through the processes of renting a warehouse, and dealing with government officials and documentation was tedious, things have become more streamlined and are no longer affected by the gender of the person. Everything is becoming automated and easier for people to manage, which, in turn, promotes entrepreneurship that naturally fosters economic growth in the region.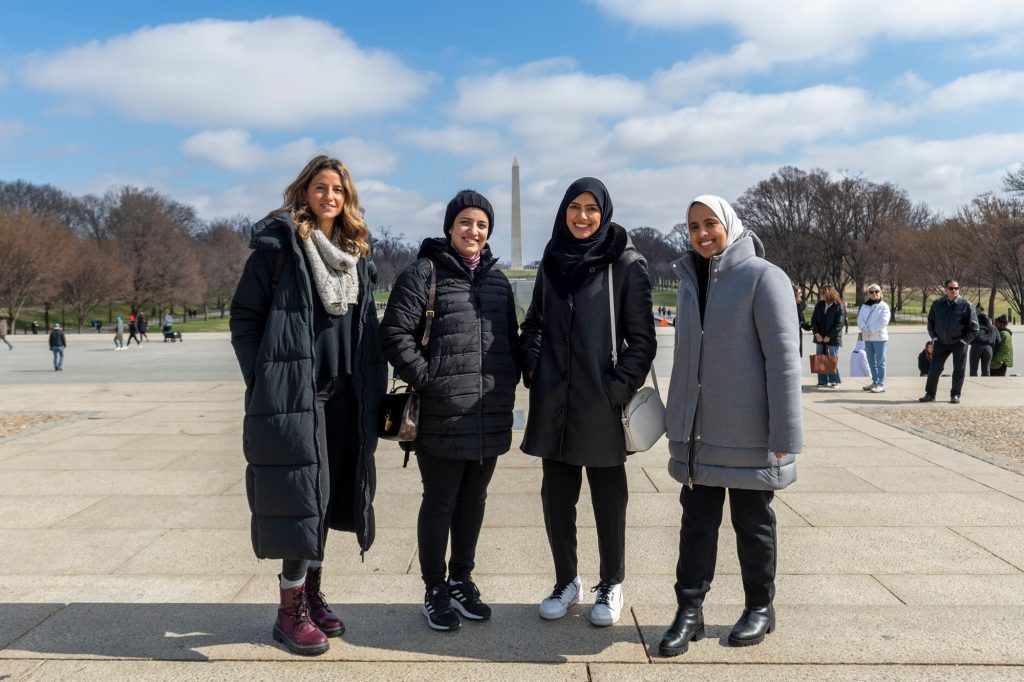 Overall, the MENA region offers a range of perks and benefits for female entrepreneurs, although there is still much work to be done to ensure equal opportunities and support for women in entrepreneurship. Initiatives like the aforementioned WIn Fellowship are invaluable in this regard.
The fellowship helped and empowered me by giving me personal, entrepreneurship, and leadership tools that I didn't have before. I learned about different traction methods and how to experiment with them. I also learned how to work with different motivated and driven female entrepreneurs in a group setting. It is important to learn how to problem solve and think outside of the box, and this environment promoted that.
It also gave me access to phenomenal mentors that helped me work on establishing very important parts of my business and pivot in directions that I hadn't thought of before. The exposure, knowledge, networking, and lessons gained through the fellowship were essential to my personal and business growth this past year. It gave me the confidence to try out new things and made me realize that nothing is irreversible—you can pivot at any point.
I look forward to being part of a group of women that promote female entrepreneurship, equality, opportunity, creativity, and growth across the MENA region.
Meyce Alauddin is founder and CEO of The Giveaway Co. Her company provides luxury gifts for every occasion and serves corporations and individuals around the world.
Further reading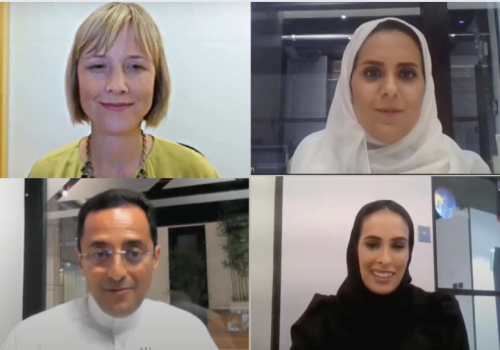 Mon, Oct 3, 2022
Event Recap By Amira Attia
On September 28, the Atlantic Council's empowerME initiative held a discussion on regulations and laws that impact women in business in Saudi Arabia.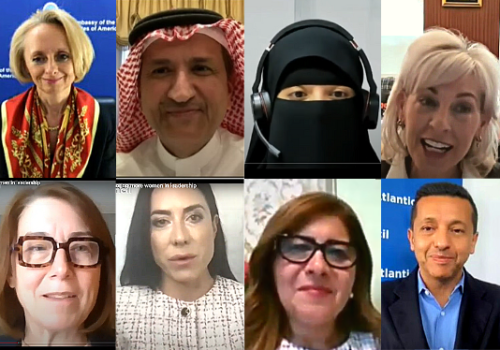 Tue, Jun 14, 2022
Event Recap By Allison Holle
On June 7, the Atlantic Council's empowerME Initiative held a workshop on "Balance of power: Promoting more women in leadership."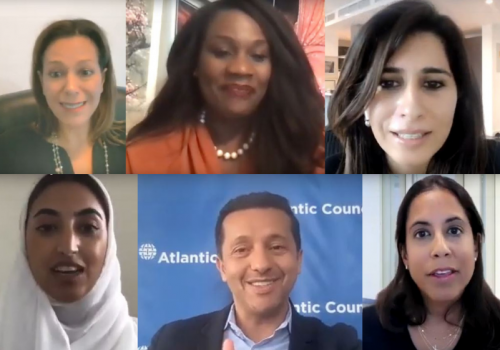 Mon, Sep 20, 2021
MENASource By Stefanie Hausheer Ali
On September 14, 2021 the Atlantic Council's empowerME Initiative held a workshop on "Venture Capital Financing: How to Increase Funding for Women-led Ventures."