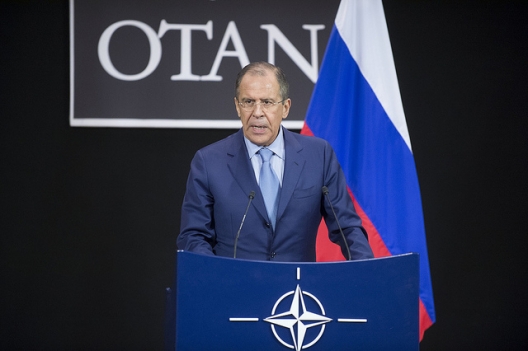 In the face of a massive Russian propaganda assault, the West must continue to stand up for Ukraine, as well as for Georgia and NATO members like Estonia, Latvia, and Lithuania. Despite whatever pain we incur, we must maintain – and, if necessary, deepen – sanctions against Russia and reinforce NATO's front line. And we must face up to the reality that, at long last, we may have to pay for our defense….
If the West allows Russia to attack its neighbors simply because they might inspire Russians to seek reform, it will send the message that democratic values are not worth defending. It will undermine the West's role as a model of prosperity and freedom that societies worldwide hope to emulate. And it will eliminate not only the West's remaining moral authority, but also the sense of purpose that animates NATO.
Such an approach would expose the West to attacks by Putin and similar aggressors. And it would be a slap in the face to all of the courageous men and women worldwide who risk their lives every day in the pursuit of freedom and democracy.
No one should be fooled by the Kremlin's spin doctors. The conflict in Ukraine is not about Ukraine. Nor is it about Russia, or even about NATO. It is about democracy. The West must respond accordingly.
Anders Fogh Rasmussen, former Prime Minister of Denmark and Secretary General of NATO, is Founder and Chairman of Rasmussen Global.