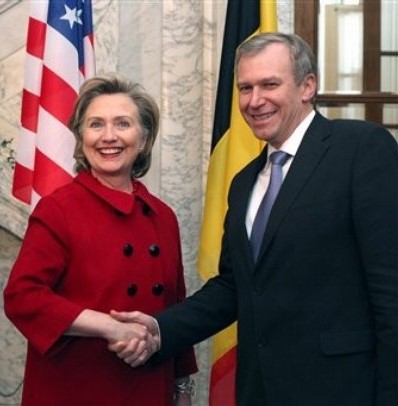 From the AP: Belgium has extended its military mission in Afghanistan by a year until the end of 2011.
The centre-left government agreed Friday to keep its 600 soldiers in the country at the request of the United States. The Belgian contingent is tasked with training Afghan security forces and providing security at the Kabul, Kunduz and Kandahar airports.
The government says it will focus increasingly on training Afghan forces, and it plans to open an embassy soon in Kabul.
Opposition socialists and Greens denounced the decision as a costly "sellout to NATO." (photo: AP)