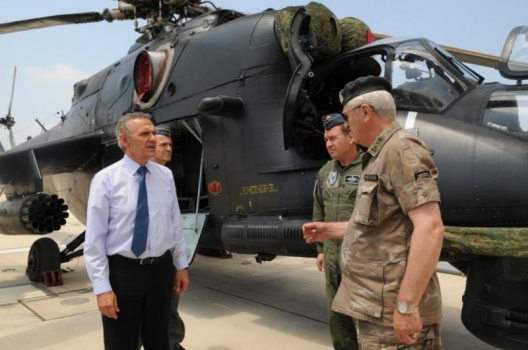 Cyprus is allowing Russian military aircraft to use the Andreas Papandreou military airbase near Paphos, as well as opening Limassol port to its naval vessels.
The Russian government had asked for permanent places at the airbase for military purposes. . . .
Defence minister Fotis Fotiou submitted a proposal, in agreement with the Foreign Ministry, that initial use of the base will be limited to aircraft for humanitarian and emergency situations. The Russian air force will not be allowed to use storage facilities at the base.