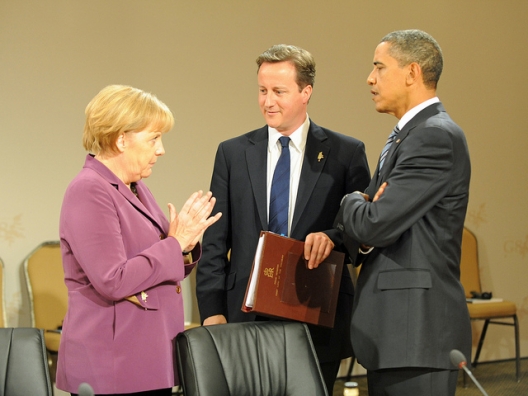 Only two of Nato's six biggest defence spenders — the US and France — will fulfil a pledge to protect military budgets made at the alliance's summit five months ago.
Britain, Canada, Germany and Italy are all forecast to cut military spending this year, flouting an explicit promise not to do this, made at September's Nato gathering in Wales. Nato nations are expected to spend a minimum of 2 per cent of gross domestic product on defence, but very few do so.
The figures, outlined in a report published on Thursday by the European Leadership Network, an association of former and current diplomats, military officials and politicians, comes as Nato faces up to what officials believe is the gravest challenge to its existence since the end of the cold war. They also show the extent to which Nato nations have spoken loudly about standing up to Russian aggression in Ukraine but have failed to commit resources.
"The last year has been much more a triumph of rhetoric over delivery," said Ian Kearns, ELN director and a former UK defence policy adviser. "In spite of the talk of Ukraine being a game-changer for the alliance, it is much more business as usual…."
Responding to the ELN report, Oana Lungescu, a Nato spokeswoman, said there was "a serious mismatch between the security challenges we face and the resources we are dedicating to our defence".
Ms Lungescu also acknowledged that the decision to increase defence spending was complicated by budgetary constraints and would "take time to implement…."
Speaking to the Financial Times on Wednesday, William Hague, the former British foreign secretary, gave warning of "a systemically less stable world" and said the UK needed to maintain a powerful military, intelligence service and diplomatic presence. "I am totally in favour of maintaining Nato obligations and I have been totally in favour of spending 2 per cent — at least 2 per cent — of our national income on defence in this parliament," said Mr Hague.