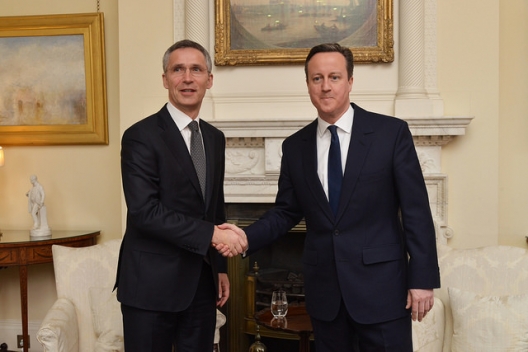 The alliance's easternmost members are ratcheting up their budgets as Russian threats loom. …
NATO Secretary General Jens Stoltenberg commended the change, but warned that total alliance spending will decline by roughly 1.5 percent this year….
[A]lliance members will spend a collective total $892 billion on defense in 2015, down from $942 billion in 2014 and $968 billion in 2013….
It'll be difficult for NATO states to suddenly begin spending more money on defense, according to Jorge Benitez, a senior fellow at the Atlantic Council. "It is also troubling because it means it will take a long time for NATO to fulfill the existing gaps in its defense capabilities, while in the meantime Russia's belligerence and provocations are growing," Benitez said.
Germany's defense minister Ursula von der Leyen said on Sunday that she did not see a need to boost defense spending to meet NATO's 2 percent target, Deutsche Welle reported.