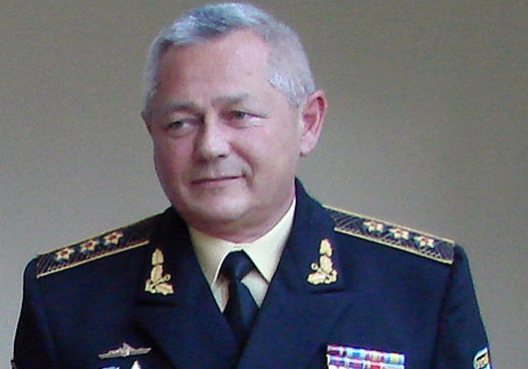 Ukraine's interim government has appealed for U.S. military aid, including arms, ammunition and intelligence support, according to senior U.S. officials. But the Obama administration has agreed to send only military rations for now, wary of inflaming tensions with Russia.
The U.S. decision reflects the Pentagon's reluctance to be seen as directly supporting Ukraine's beleaguered armed forces during the standoff with Russia, which has seized the Ukrainian region of Crimea.
The risk of escalation was underscored by Russia's move on Thursday to conduct another military exercise near Ukraine. The Kremlin also confirmed it has sent six Sukhoi fighter jets and three transport planes to another former Soviet republic, Belarus, for joint patrols.
Belarusian officials said the move came in response to increased air patrols in the region by the North Atlantic Treaty Organization amid the Ukraine crisis.
Amid such shows of force, U.S. officials acknowledge the Obama administration faces a difficult balancing act. It wants to show support for Ukraine's interim leaders without further antagonizing an unpredictable Moscow or inadvertently emboldening the Ukrainian military to take steps that could spark violence.
"It's not a forever 'no,' it's a 'no for now,'" a senior U.S. official said of Ukraine's request for lethal military support. . . .
In its detailed request for U.S. military assistance, the Ukrainian government asked the Pentagon to provide arms and ammunition, communications gear, intelligence support, aviation fuel and night-vision goggles, along with other items, according to officials briefed on the emergency Ukrainian appeal.
The Pentagon has agreed for now to only provide the Ukrainians with supplies of U.S. military rations known as "Meals Ready to Eat," or MREs, which were also part of the Ukrainian request. They could start shipping within days, officials said.
Defense Secretary Chuck Hagel spoke last week to his Ukrainian counterpart, Acting Defense Minister Ihor Tenyukh, who asked for U.S. technical advice on humanitarian assistance and disaster-relief efforts, the Pentagon said. Mr. Hagel told Mr. Tenyukh that the U.S. would take any Ukrainian requests for assistance into consideration.
Ukraine's formal request for military aid, including sizable quantities of weapons and ammunition, was submitted to the Pentagon following that call. U.S. officials wouldn't specify what the Ukrainians intended to do with the supplies. . . .
Mr. Tenyukh said around half of the army's 41,000 infantry should be ready for combat. "In reality, just 6,000 are ready," he said.
"We are not contemplating lethal assistance at this moment," said the senior U.S. official. "In fact, we have been clear with them that their focus needs to be on economic assistance."