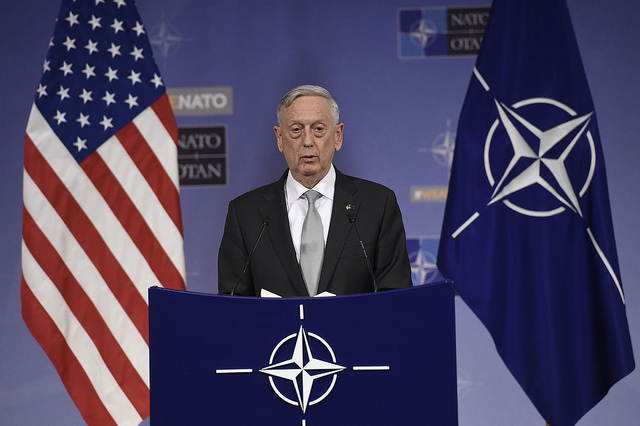 The United States is expected to announce in the coming days that it will use offensive and defensive cyber capabilities on behalf of NATO if asked, a senior Pentagon official said, amid concerns about Russia's increasingly assertive use of its cyber capabilities….
"We will formally announce that the United States is prepared to offer NATO its cyber capabilities if asked," Katie Wheelbarger, the principal deputy assistant secretary of defense for international security affairs, told reporters during a trip to Europe by U.S. Defense Secretary Jim Mattis.
Wheelbarger said the United States will keep control of its people and capabilities but use them in support of NATO if asked. She added that it was a part of a British-led push to increase NATO's cyber capabilities….
Senior Baltic and British security officials say they have intelligence showing persistent Russian cyber hacks to try to bring down European energy and telecommunications networks, coupled with internet disinformation campaigns….
"It sends a message primarily aimed at Russia," Wheelbarger said.
She added that the move would make clear that NATO is capable of countering Russian cyber efforts and would help in creating a more coherent cyber policy across the alliance.
"U.S. together with the United Kingdom clearly lead in the level and sophistication of capabilities and if used, they would likely lead to tactical success," said Klara Jordan, director of the Cyber Statecraft Initiative at the Atlantic Council think tank in Washington.