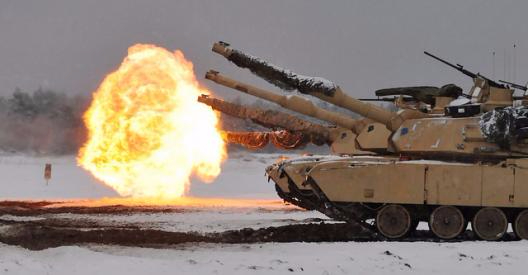 So how will the West weather an American commander-in-chief who takes everything personally? Who isn't moved by passionate pleas about upholding this or that security architecture, still less "liberal international order"? Who sees strategy in terms of "You give me this, I give you that," as I recently heard a senior allied diplomat sum up Mr. Trump's worldview?
The best that the U.S. Army's Europe commander, Lt. Gen. Frederick "Ben" Hodges, can do is to describe reality as he sees it for his new political superiors—to tell the same truths he told the Obama administration about the nature of the Russian threat and the need for Western resolve.
What happens in places like Poland matters, he told me in an interview on the sidelines of the exercise, because "America's prosperity and security are directly tied to security and prosperity in Europe." The reason is that "the economic relationship between Europe and the United States dwarfs any other relationship in the world, so if Europe is not prosperous, it's going to affect us…."
Nor could Mr. Trump complain of Polish freeloading. The country fulfills the NATO pledge to spend at least 2% of GDP on defense, and as Gen. Hodges noted, "Polish soldiers have been with us from the beginning in Iraq and in Afghanistan." If it weren't for the Poles, "we'd need more Americans, or maybe we'd be less successful, less effective. That's why it should matter…."
About that choice of partners: "Nations that used to be under Soviet domination are clamoring to get inside NATO's door. Nobody's clamoring to get Russia to let them in. They all want to be associated with the West…."
It was a promise Pulaski would give his life to fulfill. In his introduction letter to Washington, he wrote: "I came here, where freedom is being defended, to serve it, and to live or die for it." He would be wounded during the 1779 siege of Savannah and die a few days later.