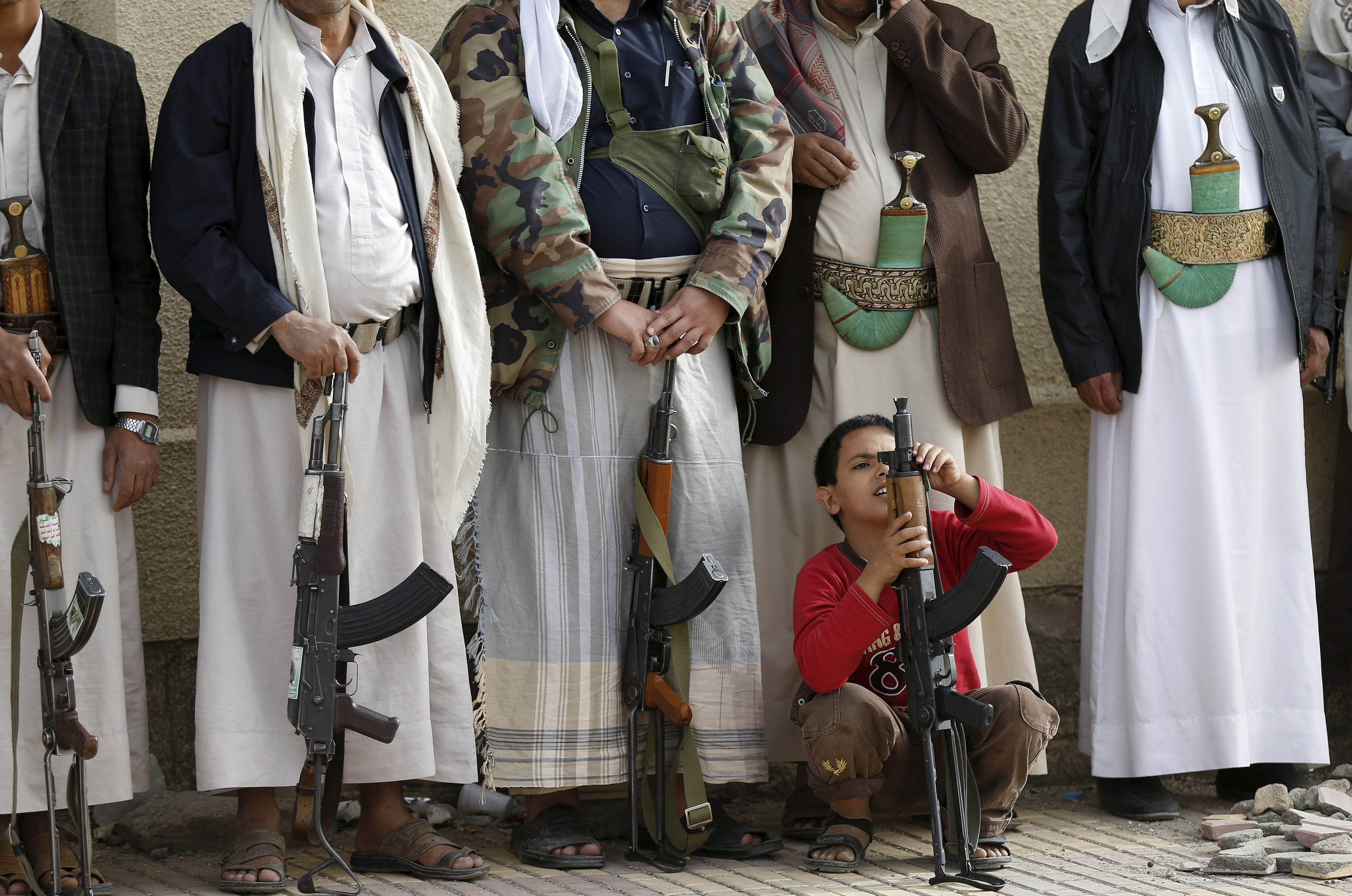 Al-Qaeda in the Arabia Peninsula (AQAP) has emerged as one of the biggest beneficiaries of the crisis in Yemen where its traditional enemies—Saudi Arabia and Zaydi Shia Houthi rebels—are preoccupied in a war against each other.
"AQAP is benefitting from the chaos and the collapse of the Yemeni state," Nabeel Khoury, a Nonresident Senior Fellow in the Atlantic Council's Rafik Hariri Center for the Middle East, said in an interview.
"The forces that would normally be containing AQAP are divided and preoccupied… Altogether it seems like a free environment for AQAP in which to try to expand, recruit, take over certain areas that are neglected by other forces. It is a perfect time for them to make a move," he added.

AQAP is doing just that. On April 2, AQAP terrorists attacked a prison in Mukalla, the capital of Hadramawt province in southeastern Yemen, and set free as many as three hundred prisoners, including hardcore al-Qaeda operatives.
US Defense Secretary Ashton Carter said in Japan April 8 that AQAP—which the United States considers the most dangerous branch of al-Qaeda—"has seized the opportunity of the disorder" in Yemen.
US officials see AQAP as a threat to Western interests. That worry was driven home in January with the massacre at the offices of Charlie Hebdo magazine in Paris. AQAP said it had planned and financed the attack.
Saudis take on Houthis, ignore AQAP
Saudi Arabia responded to the Houthi takeover of Sanaa by leading an air campaign against the Houthis. The United States has aided this effort by stepping up arms supplies to the Saudis.
The airstrikes have primarily focused on rolling back the Houthis.
"The Saudis would be hesitant to go after AQAP if they believe AQAP will be a force against the Houthis," said Richard LeBaron, a Nonresident Senior Fellow with the Atlantic Council and former US Ambassador to Kuwait.
AQAP is not the only group that has sought to exploit the chaos in Yemen.
The Islamic State in Iraq and al-Sham (ISIS) claimed responsibility for suicide bombings at mosques in Sanaa last month that left more than 130 people dead.
The US counterterrorism strategy in Yemen had included a combination of drone strikes and the provision of training and equipment to Yemeni security forces. Those efforts were dealt a blow when Houthi rebels ousted Yemeni President Abed-Rabbo Mansour Hadi, a key US ally in the war against AQAP.
The Houthis, who are backed by Iran, have aligned themselves with the supporters of former President Ali Abdullah Saleh who resigned in 2013 following Arab Spring protests.
Saudi-Iranian proxy war
The crisis in Yemen has turned into a proxy war between the Sunni Saudi kingdom and Shiite Iran.
While Saudi jets have pounded the Houthis, Iran has reportedly moved a navy destroyer and another vessel off the coast of Yemen.
"The rivalry definitely complicates the situation and is one of the motivating factors for Saudi Arabia's military involvement in Yemen," said Khoury, a former Deputy Chief of Mission at the US Embassy in Yemen who from 2008 to 2012 served as Director of the Near East South Asia Office of the State Department's Bureau of Intelligence and Research.
But, he added, "I think it also opens up an opportunity, which is Iran has growing influence with the Houthis. Rather than use that as a factor to make the fighting worse, I suggest that Saudi Arabia perhaps approach Iran about a joint diplomatic role to try to end the crisis."
While the United States has supported the Saudi-led effort in Yemen, the Obama administration would do well to determine Riyadh's medium-term strategy in Yemen, said LeBaron.
"Now that the Saudis have shown that they can use force and can gather a coalition of willing partners, what do they do to consolidate any gains that they make? It is unclear whether they have any political strategy or an exit strategy" said LeBaron.
"The Saudis probably are creating a permanent enemy in Yemen—the Houthis live right alongside the Saudi border—and the prospect of this military campaign eliminating that threat is dim without some sort of political strategy," he said. "That is worth paying attention to from the United States' point of view. Are we supporting something that is just based on killing as many people as you can, or it is based on some sort of a plan to use force along with a diplomatic strategy?"
Ashish Kumar Sen is a staff writer at the Atlantic Council.