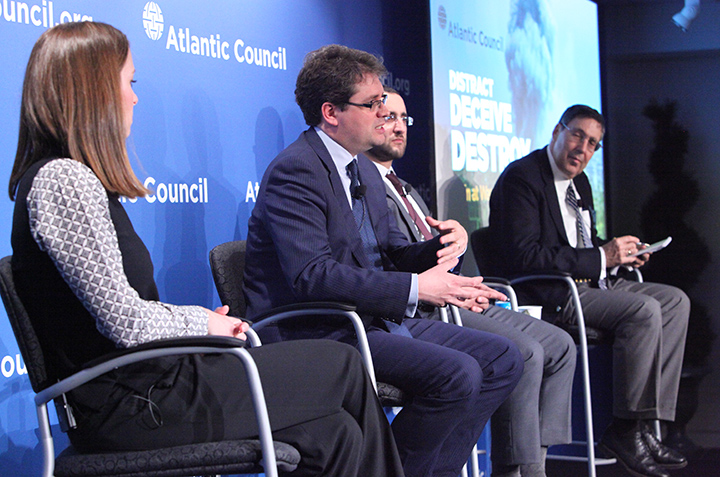 A new Atlantic Council report uses open-source data to debunk Russian claims that its military mostly struck Islamic State of Iraq and al-Sham (ISIS) targets, and links Russia to attacks on civilian facilities and the use of cluster bombs in Syria. So why haven't Western governments that have more sophisticated intelligence capabilities employed similar technologies and techniques to counter Russian propaganda?
"Just as we saw an abuse of intelligence under the [George W.] Bush administration to make a case for specific action [in Iraq], I think you are seeing not as large an abuse but not proper use of intelligence right now because if they were to put this stuff out this would push their policy in a direction in which I don't think they want to go," said John E. Herbst, Director of the Atlantic Council's Dinu Patriciu Eurasia Center.
Eliot Higgins, a Nonresident Senior Fellow at the Council's Future Europe Initiative, said he didn't think that the US government is using open-source data as much as one would assume. "In any bureaucratic establishment, it is going to take a long time for the wheels to turn and for this to be actually something that they do on a regular basis," he said.
Herbst and Higgins are co-authors of the Atlantic Council report "Distract, Deceive, Destroy: Putin at War in Syria," which was launched in Washington on April 5. The report's other authors include Maksymilian Czuperski, Strategic Communications Adviser (Europe) and Special Assistant to Atlantic Council President and CEO Frederick Kempe; Frederic C. Hof, a Resident Senior Fellow in the Council's Rafik Hariri Center for the Middle East; and Ben Nimmo, an Information Defense Fellow with the Council's New Information Frontiers Initiative.
Herbst, Higgins, and Faysal Itani, a Resident Senior Fellow with the Hariri Center, participated in a discussion following a presentation of the report's findings by Higgins and Czuperski. Julia Ioffe, a contributing writer with the New York Times Magazine, moderated the discussion.
Russia, in a decision that only matched in surprise its intervention in support of Syrian President Bashar al-Assad in September of 2015, began withdrawing its forces from Syria on March 15. However, according to a recent Reuters report, Russia has shipped more equipment and supplies to Syria than it has actually withdrawn in the two weeks since Russian President Vladimir Putin's withdrawal announcement.
The movement of Russian ships toward the Russian naval facility of Tartous in Syria, "while only a partial snapshot—suggest Russia is working intensively to maintain its military infrastructure in Syria and to supply the Syrian army so that it can scale up again swiftly if need be," Reuters said.
Russia's role in Syria has been controversial. Soon after Russia began airtsrikes in Syria, Western officials accused the Russian military of attacking US-backed rebels instead of ISIS. "Greater than 90 percent of the strikes that we've seen them take to date have not been against [ISIS] or al Qaeda-affiliated terrorists," State Department spokesman John Kirby said in October of 2015. Russia denies these accusations.
And on November 24 of 2015, Turkish jets shot down a Russian SU-24 fighter jet that Turkey said had violated its airspace.
Herbst, who served as the US Ambassador to Ukraine in the Bush administration, said Russia's military campaign in Syria has been successful, for now, but that the Kremlin had not been able to assure the Assad regime's fate.
"For the moment, [Putin] looks like a winner," he said.
'Distract, Deceive, Destroy'
"Distract, Deceive, Destroy" shows how "Vladimir Putin has jumped from one foreign policy adventure to the next," said Damon Wilson, Executive Vice President for Programs and Strategy at the Atlantic Council.
"The modest forces withdrawn suggest that Russia's role in Syria is not over," said Wilson. Russia's intervention in Syria served to rescue an embattled Assad, weakened the US-backed rebels, diverted international and Russian domestic attention away from the crisis in Ukraine, and allowed the Kremlin to reposition Russia as a partner with the West on Syria, he added.
Wilson said Russia's intervention in Syria had also "far from shortening the war, exacerbated it and in doing so it sent yet more refugees into Turkey and into Europe" in an effort, perhaps, to push both Turkey and the European Union toward a "tipping point."
The Atlantic Council report uses the power of digital forensics to expose Russia's military actions in Syria. "Such an approach is the opposite of Russia's disinformation campaign, which relies on ideological narratives over verifiable facts," said Wilson.
Wilson contended that the main driver of Putin's actions on the international stage may be domestic. He then posed the question: "In essence, the question is, is the most important target of this deception the Russian people themselves?"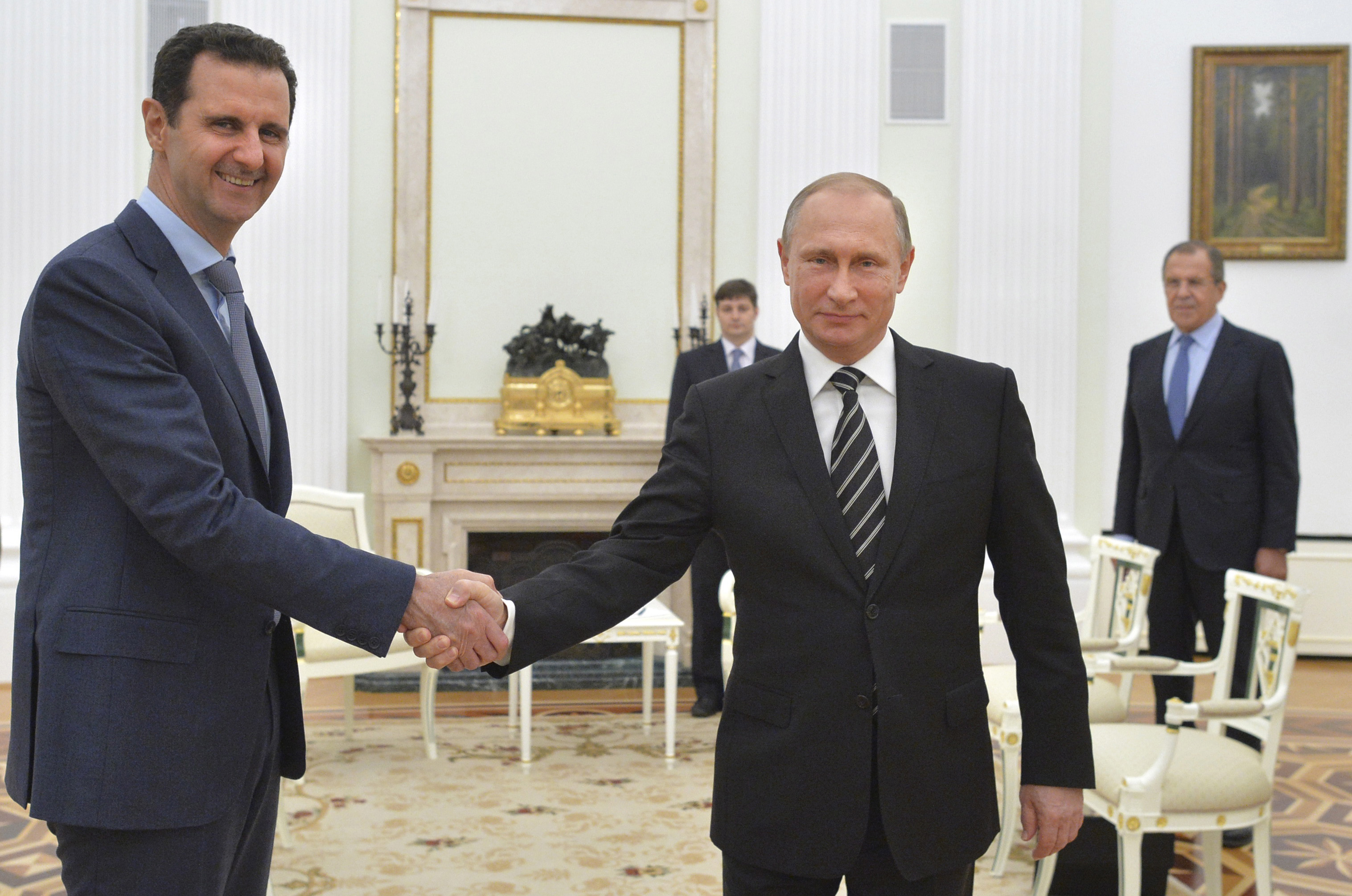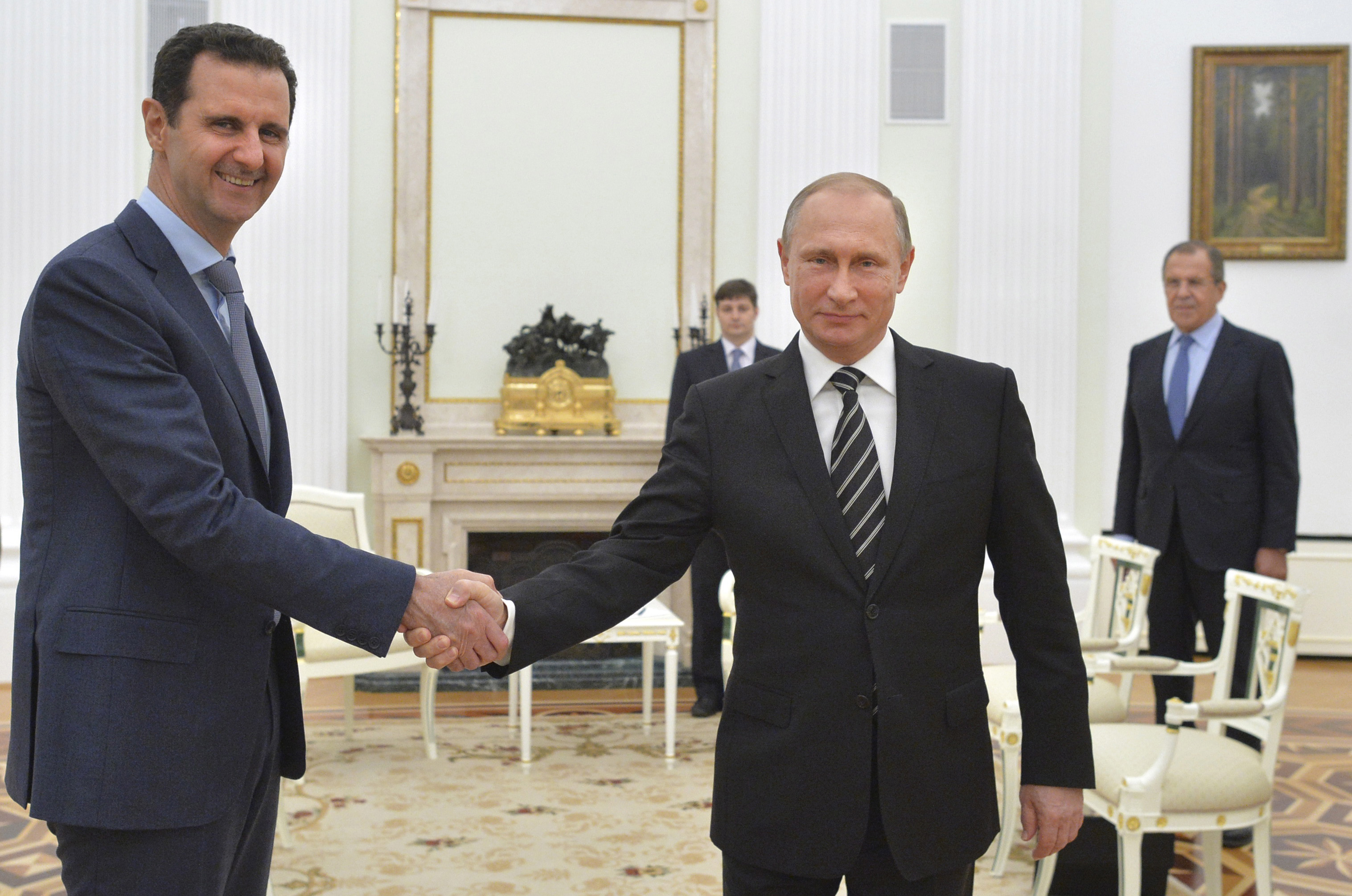 Russian 'deception'
In their presentation, Czuperski and Higgins noted that of the thirty videos shared by the Russian Ministry of Defense claiming to show attacks against ISIS, only one target was correctly identified. The Atlantic Council team confirmed the use of cluster bombs through photographs taken at military bases as well as supplemental evidence on the ground, and that mosques and hospitals were among the civilian targets hit by Russia's bombing campaign.
"Clearly there are two very different versions of events," Higgins said, referring to discrepancies between Russian claims and facts gathered through digital forensics.
While the report's findings will not be news to Western governments and intelligence agencies, Czuperski said their purpose is to empower the public. Higgins added that it was important to show the sheer scale of Russian deception, while Itani, noting a "crisis of confidence" in some Western countries about Russia's actions, said such analysis helps inform the middle.
A distraction from Ukraine
Russia's intervention in Syria is seen by some as an effort by Putin to divert international attention away from Ukraine from which Russia annexed Crimea in March of 2014, and where it has supported separatists in in the east.
Noting that the Russian military campaign in Ukraine has now become bogged down, Herbst said: "Moving into Syria enabled Putin to change both the conversation in Russia from Ukraine, and internationally from Ukraine, and that is helpful to Russia's objectives."
The Atlantic Council team observed a shift in Russian military tactics in Syria in early 2016. This shift came after a Russian commercial jet exploded over the Egyptian Sinai desert in October and Turkish jets shot down a Russian fighter jet in November of 2015.
Herbst said a Russian campaign of bombing civilians drove both the opposition rebels and their civilian supporters from territory resulting in an increase in the number of refugees. This, in turn, put pressure on Europe and especially German Chancellor Angela Merkel, who has been more welcoming to the migrants than most of her European counterparts and more critical of Russia's actions in Ukraine. "It was a multipurpose hit for Russian foreign policy," said Herbst.
Higgins acknowledged a definite shift in Russian targeting earlier this year. This time the targets were oil refineries believed to be an important source of ISIS' funding. Once again, however, it was grain silos and water treatment plants that were mostly hit.
Ashish Kumar Sen is a staff writer at the Atlantic Council.