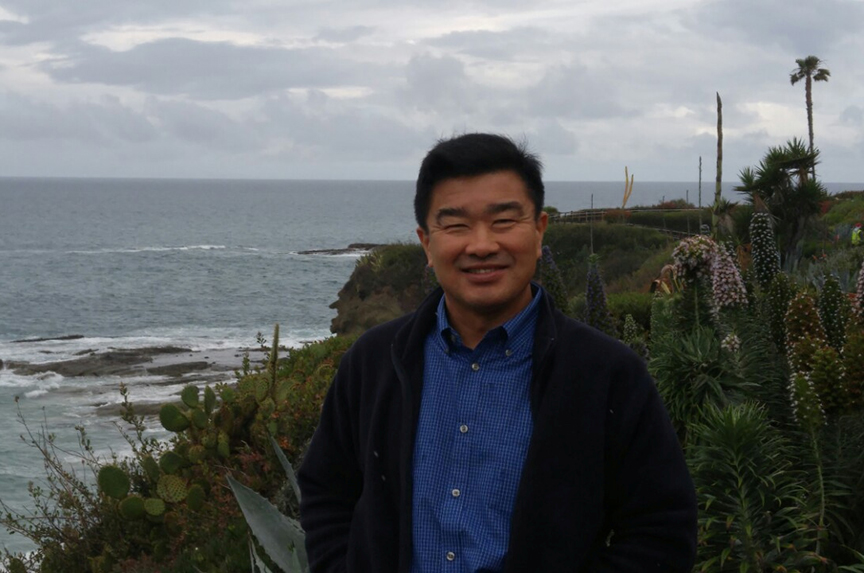 US President Donald J. Trump announced in a Twitter post on May 9 that North Korea has released three American prisoners.
Trump said the three men, all US citizens of Korean descent, were freed during US Secretary of State Mike Pompeo's visit to Pyongyang on May 9.
Trump tweeted on May 9 that Pompeo was "in the air and on his way back from North Korea with the 3 wonderful gentlemen" and that the former prisoners seemed "to be in good health."
The release is an apparent goodwill gesture by North Korea ahead of a summit between its leader, Kim Jong-un, and Trump. In his tweet, Trump said a date and a place for that meeting has been decided. The meeting would make history just by happening—it will be the first time that a North Korean leader has met a sitting US president.

Kim has already made some history with his meeting with South Korean President Moon Jae-in on April 27. For that meeting, Kim walked across into South Korea, becoming the first North Korean leader ever to do so since 1953.
Noting the warming in inter-Korean ties, Alexander "Sandy" Vershbow, a distinguished fellow in the Atlantic Council's Scowcroft Center for Strategy and Security and a former US ambassador to South Korea, said in an earlier interview with the New Atlanticist: "Whether that carries over to the relationship with the United States or the West, however, is far less clear."
Americans previously held in custody in North Korea have been treated brutally. One of them, Otto Warmbier, died on June 12, 2017, after being released from seventeen months of captivity. He was in a coma at the time of his release and his parents said he had been tortured. A coroner found extensive brain injury.
Here's what we know about the three Americans released on May 9.

Kim Hak-song
Kim Hak-song, also known as Jin Xue Song, was arrested in North Korea on May 6, 2017. He worked at Pyongyang University of Science and Technology (PUST).
Kim, an ethnic Korean, was born in Jilin, China, near the North Korean border. He emigrated to the United States in the 1990s and was educated in California. After becoming an American citizen, CNN reported that Kim returned to China and studied agriculture at Yanbian before moving to Pyongyang.
PUST said in a statement at the time of his detention that Kim was arrested after concluding a trip to carry out "agricultural development work" at the school's "experimental farm."
The Korean Central News Agency (KCNA) reported Kim was arrested for "hostile acts" toward the state.
Kim was the second US citizen at PUST to be arrested in 2017. The other US citizen, Kim's colleague, Tony Kim, was arrested in April.
Tony Kim
Tony Kim, also known as Kim Sang-duk, was arrested on April 22, 2017. He had been teaching accounting at PUST. He was arrested at an airport in Pyongyang while attempting to board a plane to leave North Korea.
KCNA reported that Kim was arrested for committing "hostile criminal acts with an aim to subvert the country."
PUST issued a statement at the time saying Kim's detention was "related to an investigation into matters not connected in any way with the work of PUST."
Kim, who is in his 50s, had previously taught at Yanbian University of Science and Technology in the Chinese province of Jilin, near the North Korean border.
Kim studied accounting at the University of California, Riverside, and at Aurora University. He had worked as an accountant in the United States for more than a decade.
Kim Dong-chul
Kim Dong-chul, a businessman, was charged with spying and other offenses and sentenced to ten years of hard labor in April 2016.
On March 25, 2016, Kim appeared at a press conference organized by the North Korean government at which he apologized for what he said was his attempt to steal military secrets in collusion with South Koreans.
In an interview arranged by North Korean authorities with CNN in Pyongyang in January of 2016, Kim said he was arrested in October of 2015 while meeting with a former North Korean soldier to receive classified data.
Kim said he began spying on behalf of "South Korean conservative elements" in 2013 and bribed residents to collect data about North Korea's military and nuclear program.
Kim identified himself as a naturalized American citizen who lived in Fairfax, Virginia. He said he ran a trade and hotel services firm in the special administrative zone between China and North Korea.
Ashish Kumar Sen is deputy director of communications, editorial, at the Atlantic Council. Follow him on Twitter @AshishSen.