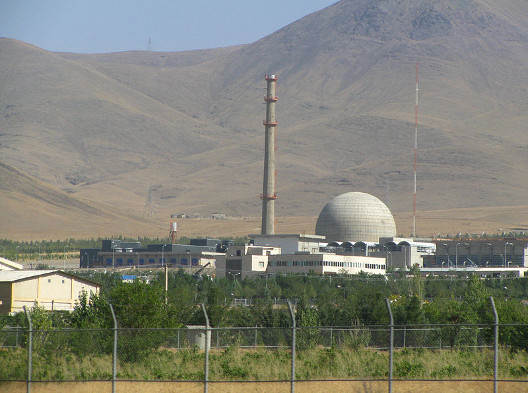 Almost a month has passed since Iran and six major powers agreed on some first steps to address international concerns over Iran's nuclear program and provide limited sanctions relief to Iran. However, implementing those confidence-building measures (CBMs) has yet to begin and no date has been given for an official start to the six-month period in which they will take effect. Last week's walkout by Iranian negotiators from technical talks in Vienna shows that a smooth rollout of this initial phase should not be taken for granted.
A number of wild cards could disrupt this CBM phase. And that would jeopardize prospects for a comprehensive agreement on an agreeable end state for Iran's nuclear program and the lifting of all nuclear-related sanctions against Iran.
Jofi Joseph worked on US policy toward Iran's nuclear program at the White House.
Here, he offers the first of two reports on complications in implementing the November 24 agreement with Iran to limit its nuclear program.
The technical talks, which probably will resume this week, are likely focused on these wild cards to ensure all sides have common understandings and expectations. One of these wild cards is the way the easing of sanctions has been structured.
Iran's six interlocutors – the five permanent UN Security Council members, plus Germany – have agreed to suspend US and European Union (EU) sanctions on Iran's trade in gold, precious metals, and petrochemicals, and the import of auto parts. Implementing this relief should be straightforward. The EU can suspend its sanctions with a unanimous vote of its members, and the United States can do so with a six-month presidential waiver. Still, a potential sticking point may arise if international companies prove reluctant to resume trade with Iran out of fear that sanctions might be re-imposed in six months. That could lead Iran's government to claim bad faith by its negotiating partners, even though those governments cannot order companies to resume trade.
The other significant element of sanctions relief is the repatriation of a small amount of Iranian revenue frozen in overseas accounts. Under Secretary of State Wendy Sherman told the Senate last week that these funds, $4.2 billion, are to be parceled out to Iran in monthly allocations over the six-month period. However, those details were not included in last month's agreement with Iran, which may well insist on a larger upfront repatriation of revenue. Iran's interlocutors, known in shorthand as the "P5+1," will resist such pressure, correctly observing that Iran, which is desperate for hard currency, will face a strong incentive to honor its commitments if they repatriate the frozen funds more gradually. Working out a timetable should be manageable, but could delay the start of the CBM phase.
The timing of the two sides' reciprocal steps will be critical. The P5+1 have made clear they will suspend their sanctions only after seeing verification that Iran has implemented its nuclear-related commitments under the deal. Two of Iran's promises should be easy to verify – its offer to cap the existing enrichment operations in its plant at Natanz, and its halt to enrichment of uranium to 20 percent. (Uranium stocks that include 20 percent or more of fissile isotopes can quickly be further enriched to levels that would allow relatively quick construction of a nuclear bomb.) Still, questions may arise over whether Iran has moved quickly enough to dilute or convert its existing 20-percent-enriched uranium stockpile or to halt fuel production for its heavy water reactor at Arak. Iran, in turn, may be reluctant to undertake all of its commitments without a demonstration from the P5+1 that it is moving forward on sanctions relief.
Further uncertainties in implementing the deal include the verification of Iran's nuclear commitments, and the risk that both sides will take unilateral steps that could disrupt their frail consensus. We'll detail those issues shortly in a further report.
Jofi Joseph worked on US policy toward Iran's nuclear program and participated in P5+1 negotiations with Iran as a Director for Nonproliferation on the White House national security staff from 2011 to 2013.