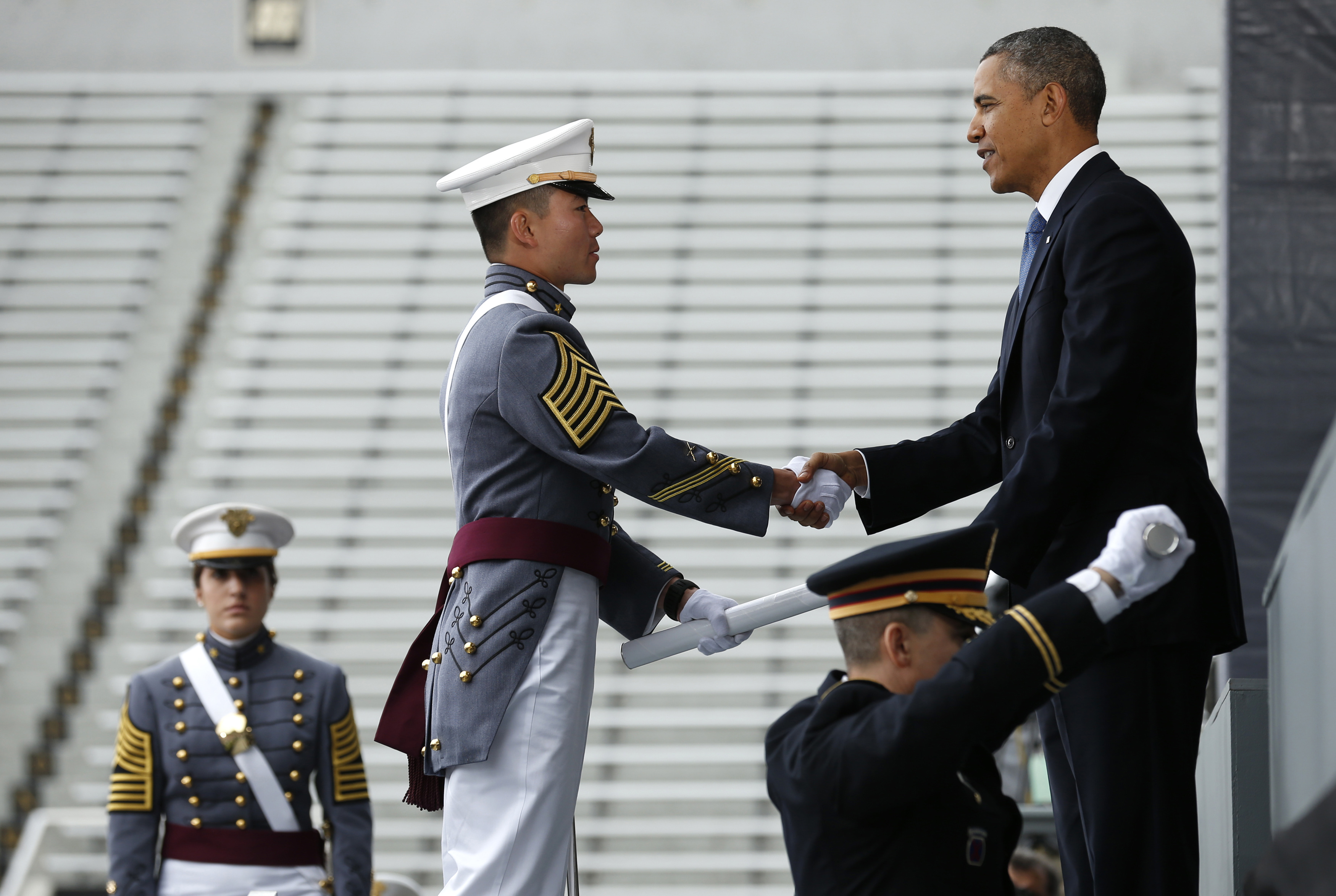 President, at West Point, Signals a Shift Toward Partnerships in Fighting Terrorism
While there was much continuity in President Barack Obama's West Point speech today, at least three new emphases represent an administration that is both learning the foreign and defense policy lessons of its tenure as well as reappraising where the world is headed and how to make sense of it.

First, the president emphasized a shift in US counterterrorism strategy. He highlighted the importance of partnering with nations from South Asia to the Sahara, announcing a request to Congress for a $5 billion Counterterrorism Partnerships Fund to advance mutual efforts to reduce terrorist violence. Where needed, drone strikes will continue (albeit with greater transparency), but the administration will shift its efforts to enabling willing allies and partners to combat violent extremism on their own territories. In many ways, this is a return to the Bush administration's "Building Partnership Capacity" programs, oriented toward achieving exactly the same goals.
Second, the president reframed the Syria problem as a central counterterrorism concern for the United States. The president now understands clearly, albeit years later, that the longer this conflict festers, the more likely it is to produce new violent extremists who will leave the battlefield to launch new terrorist attacks on the US homeland or those of our allies and partners. While much more is at stake in Syria for the United States, at least this narrow but critical US interest is generating new efforts by the administration to strengthen support for Syria's neighbors and arm the more moderate rebels in Syria.
Perhaps most important for long-term strategy and US security, the president took steps toward recognizing that we are in a new era in history in which individuals and groups with global awareness are becoming powerful actors, alongside nations, on a rapidly changing global stage. Both opportunities and dangers abound as a result of these trends, but the president' statement could not have been clearer: "…unlike other nations, America is not afraid of individual empowerment, we are strengthened by it." As a result, he said, the United States is now forming alliances not just with states but with peoples, and promoting individual empowerment and human dignity is in the national security interests of the United States.
Thus, with this speech, Obama has begun a global conversation with the American people and with people everywhere about our new world in which change is the new normal and the pursuit of "stability" is insufficient for US foreign policy in an extraordinarily dynamic global landscape. On this point alone, if the administration follows up vigorously and thoughtfully, it will have made important strides toward a new and more effective US national security strategy.