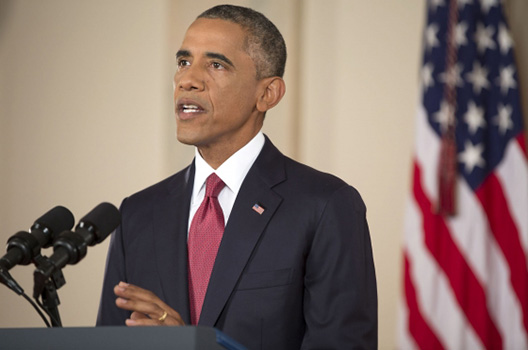 Following President Obama's September 10 speech outlining the US strategy to "degrade and ultimately destroy" ISIS, the Atlantic Council held a conference call to assess the president's plan.
Listen to the audio below for expert analysis from Michael V. Hayden, former director of the National Security Agency, former CIA director, and Atlantic Council board director; Ambassador Frank Ricciardone, vice president and director of the Atlantic Council's Rafik Hariri Center for the Middle East; and Barry Pavel, vice president and director of the Council's Brent Scowcroft Center on International Security.


In opening the conference call, Pavel outlined the four main parts of the president's strategy:
Increased and expanded airstrikes on ISIS and related targets;
Increased support to Iraqi and Kurdish security forces, as well as the Free Syrian Army and affiliated groups;
Increased resources for homeland defense; and
Increased humanitarian assistance to affected civilians in the conflict zone.